Recent Ukrainian gains against invading forces "mean little" to Russian President Vladimir Putin, an Australian military strategist has said, warning a "savage riposte" is on the way.
Dr Allan Orr said while headlines tell the story of a defiant Ukraine keeping Russia on the back foot, he believes it's a far cry from what is unfolding on the battlefields.
"Western media have been unreliable in this war – more cheerleaders than sideline commentators," the counter-terrorism and insurgency specialist told news.com.au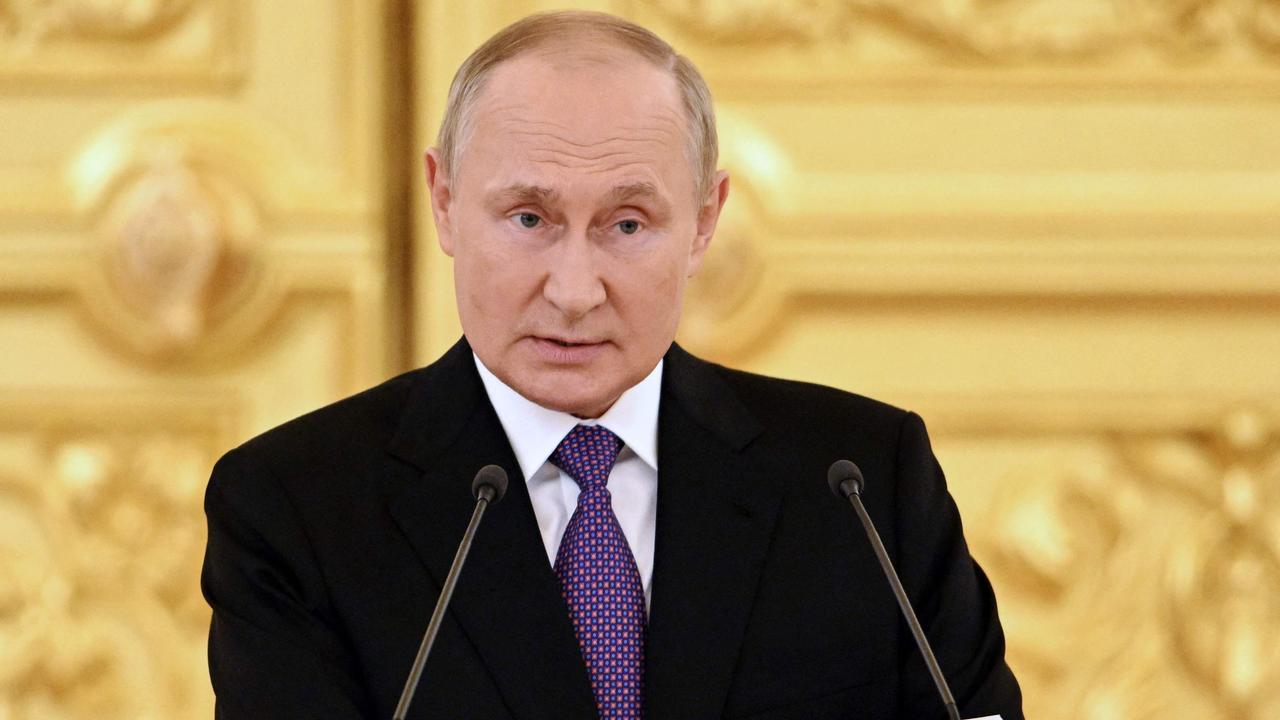 "The entire war so far has been strategically schizophrenic to be sure, but Putin fought to the end in Chechnya and there is no reason to think he will stop in Ukraine, ever.
"Christian, Slavic Ukraine is far more important to him than Muslim Chechnya ever was.
"The war will continue as long as he lives but assassinating him may make Russian resolve stronger. We just don't know."
And while Mr Putin has remained quiet in recent days, a recent 90-minute phone call with German Chancellor Olaf Scholz has only solidified his position.
The Russian leader reportedly told the Chancellor he had not changed his position on the invasion, and did not view the action as a "mistake".
Ukraine 'wins' only about 5 per cent
Ukrainian forces' claims of liberation of the Kharkiv region in the country's northeast in recent days, as well as victories defending the capital, have been widely seen as a major win for the resistance.
However Dr Orr's research suggests as of today, in reality Ukraine's wins only equate to about 5 per cent of land retaken from the hands of Russian occupiers.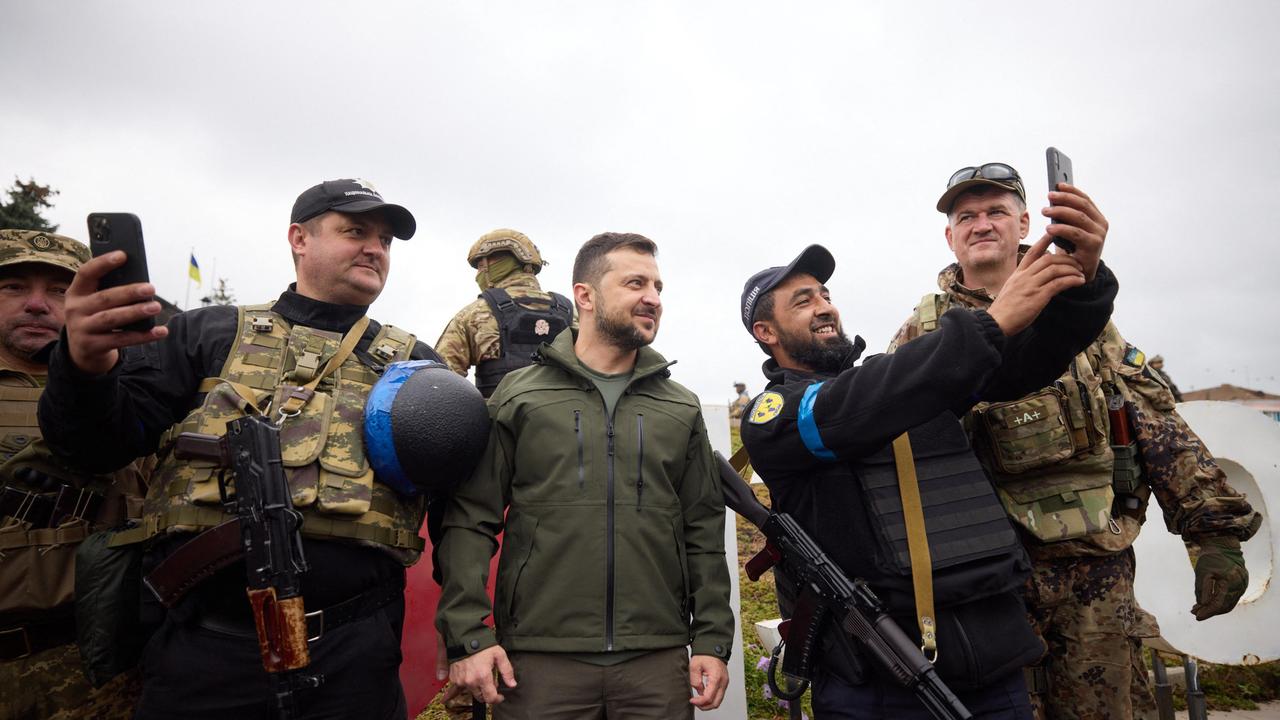 The academic believes Mr Putin's core focus is on the long-disputed Donbas region in Ukraine's far east and thus far, he has not yielded.
"Whether the initial Russian column aimed at Kyiv was sincere or a feint, since the withdrawal from the Kyiv region Russian forces have stated repeatedly their original goal is control of the Donbas," Dr Orr said.
"This seems a controlled, by Russian standards, withdrawal to focus on the borders of that region [Luhansk and Donetsk], albeit after a nudge.
"The fight in Kherson [a port city in Ukraine's south] has been much stiffer in contrast, with five to one casualties reported in Russia's favour there. And they can afford to lose Kherson, remember, it's on the western side of the Dnieper, a side that Russia is not concerned about winning, at the moment."
Dr Orr said the celebrated gains Ukraine has made were probably insignificant for the Russian invasion.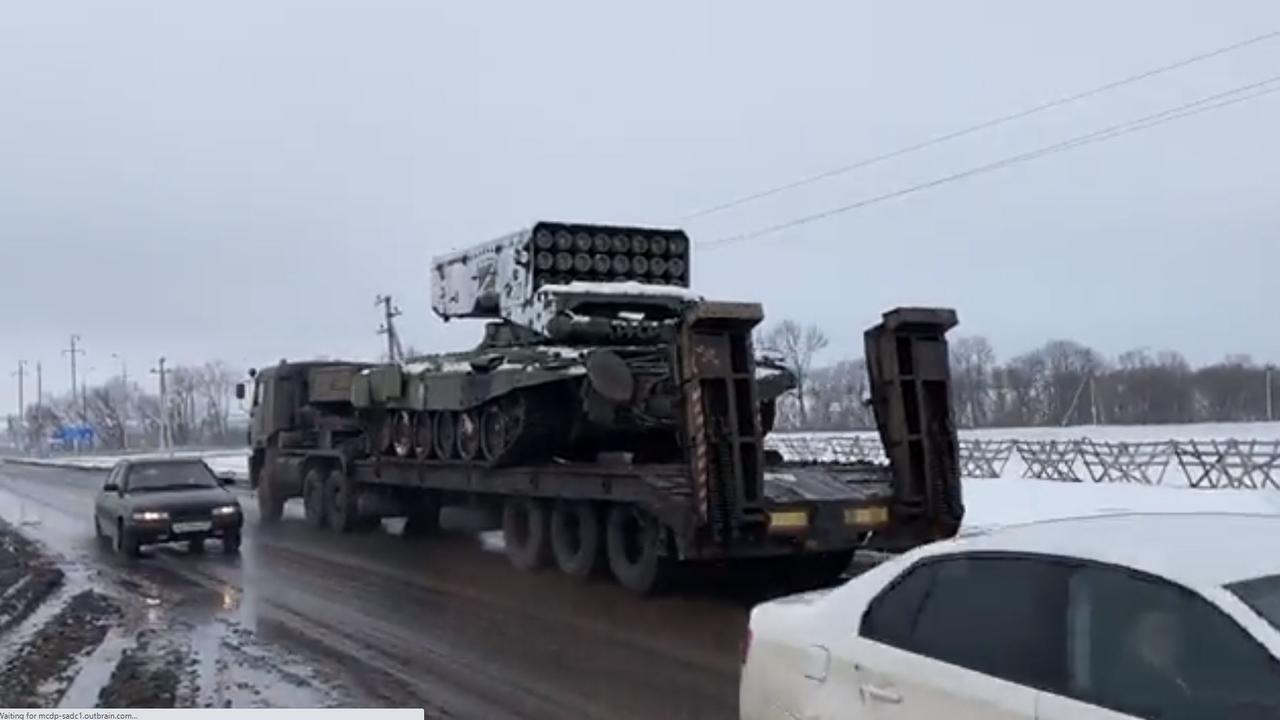 He said further gains for the resistance would prove difficult.
"You see they have given very little ground in Luhansk or Donetsk yet, for instance," Dr Orr said.
"Further gains for Ukrainians will be more difficult, more than likely, [that's] why Ukraine selected the areas it did for the offensive.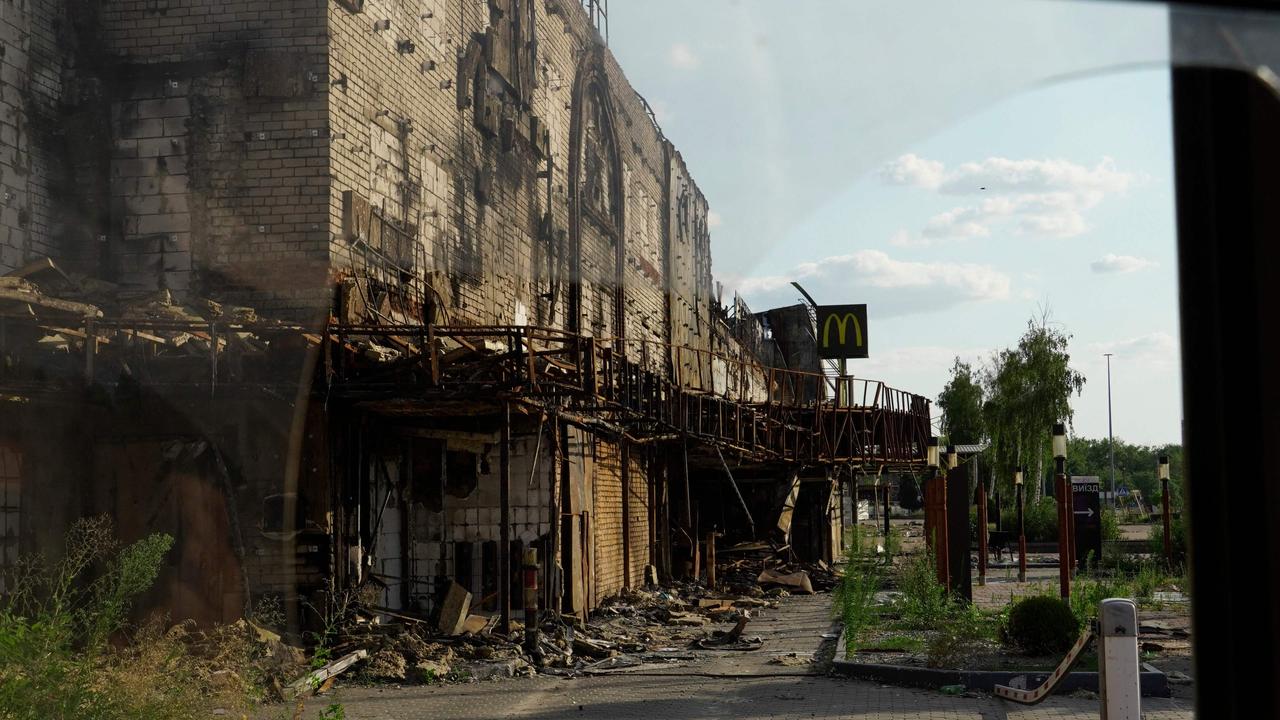 The bloody fighting in Kherson was a Russian ploy to drain Ukrainian manpower, Dr Orr believes.
And that, it appears, is happening.
The Washington Post reported last week, from a casualty ward in Kherson, hospitals were full of Ukrainian soldiers with severed limbs, shrapnel wounds, mangled hands and shattered joints.
The soldiers told the Washington Post of how undergunned forces were, citing a technology gap with their better-equipped Russian adversaries.
"They used everything on us. Who can survive an attack for five hours like that?" one of the wounded fighters said.
"We lost five people for every one they did," said another.
Dr Orr said for Russia, it was war as usual.
"It's the Russian way of war, it's the way they won in Chechnya," he said.

He said the US House of Representatives Speaker Nancy Pelosi's visit to Taiwan in August may have, by proxy, put Ukraine's war effort at serious risk.
The US agreed to sell $US1.1 billion ($A1.6 billion) in weaponry to Taiwan after the visit, provoking anger from China.
"The Ukrainians need to start looking six to 12 months ahead when Russia will have online Iranian and now probably now Chinese weaponry, who thus-far have held back on military sales to Russia but with the Taiwan arms deal now can justify the provisions as reply," Dr Orr said.
Dissent inside Russia 'doesn't seem serious'
Despite recent reports of dissent within Russia by both State media and countrymen, including politicians, Dr Orr believes Mr Putin still holds significant control.
The Kremlin has been putting out spotfires of dissent against Mr Putin, issuing a warning to those who would go too far in questioning its strategy.
Dissenting voices need to "remain within the law" that punishes people "discrediting" the army, Kremlin spokesman Dmitry Peskov said on Tuesday.
"The line is very, very thin, one must be very careful here," Mr Peskov said.
The Russian Defence Ministry is painting the setback as a strategic "regrouping" of its troops and denying any debacle took place.
Local elected officials in St Petersburg called for Mr Putin's resignation – even if their petition has about zero chance of succeeding.
The group of local government-level politicians were swiftly dealt with by a local court after accusations of "treason" against Mr Putin and calls for his resignation.
The Smolninskoye district council members in St Petersburg now face fines as well as having their council dissolved as a result.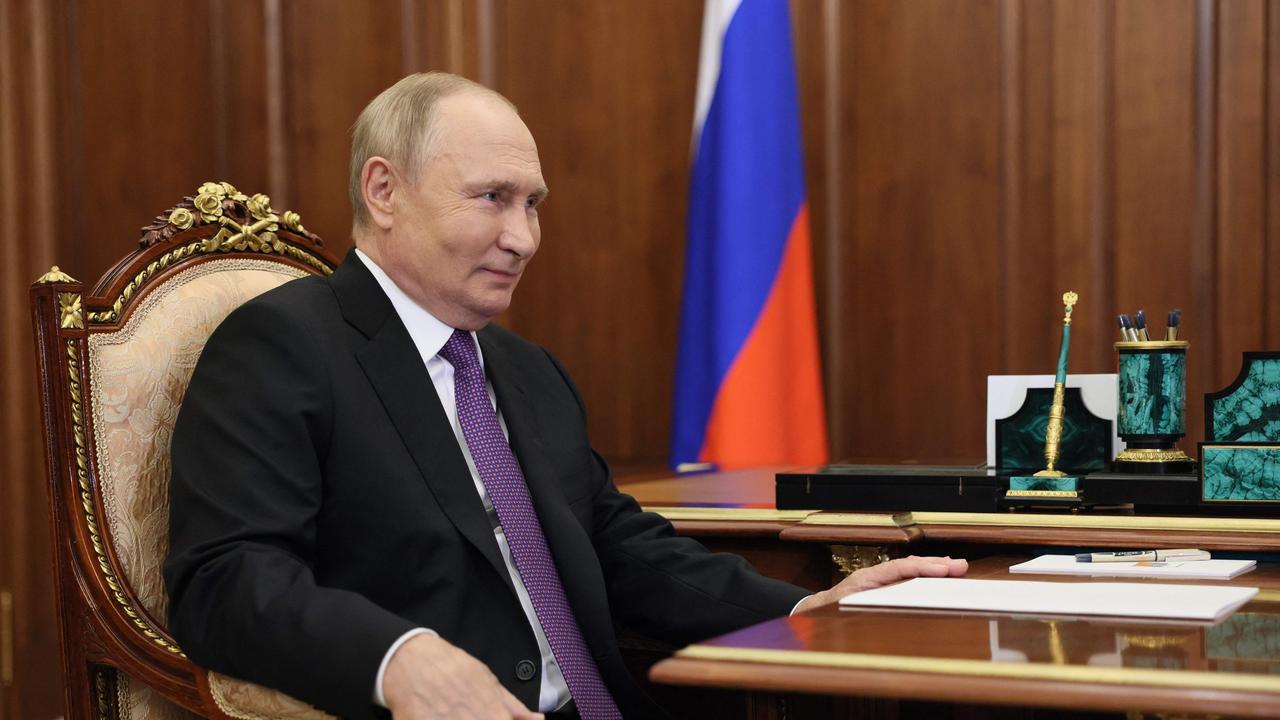 However, Dr Orr likened this to the Mayor of Melbourne lambasting the Prime Minister.
"It's not a representative dataset," he said.
"Indeed the council's dissolution shows the courts are still strongly pro-Putin.
"Just as much criticism of Putin domestically is for not winning, as opposed to unjustly invading in the first place."
Other reports of dissent need not worry Mr Putin, according to Dr Orr.
"Putin is indemnified to a large degree by domestic corruption, ironically," he said.
"The generals, rightly, are being blamed more than him at the moment. The public view seems to be that everyone was lied to by the generals and he is at the moment being given time to pick up the pieces and adapt.
"If he doesn't show gains and tie off the war by reaching the borders of the Donetsk while keeping Luhansk regions within 12 months, then it might start getting very dicey for him domestically."
And speaking out against the Russian President is a dangerous game.
At least seven Russian oligarchs close to Vladimir Putin may have been murdered as the President reportedly purges his inner circle of former wealthy allies.
Sources believe they may have actually been murdered as it's claimed there were similarities in their deaths, The Sun reported earlier this week.
"Of course dissenters could kill him at any time, but it's far from clear whether that will swerve Russia off from the war since support for it inside the apparatus is still seemingly solid, especially from inside intelligence, who's killing all serious dissenting voices right now," Dr Orr said.
"This seemingly strong support from inside the national security apparatus has been congealed by NATO expansion, make no mistake."
Russia must 'save face' for fighting to end
Dr Orr believes a "negotiated withdrawal where Russia saves face" is the only way the fighting can end.
He said the only way for that to happen would be for NATO to disband, which he describes as "militarily redundant at this stage".

"The Russian military could disintegrate under pressure from here. The entire war has been crazy, and you can't blame the Ukrainians for probing, but best guess – they should not push much further into pockets lest they be cut-off and chewed up," he said.
"Ukraine already has a manpower disadvantage. Instead Ukraine has to settle in for the long-war and await Putin's peaceful death, as tough a pill that is to swallow … Let Russia keep eastern Ukraine for now, let it rebuild it at its expense."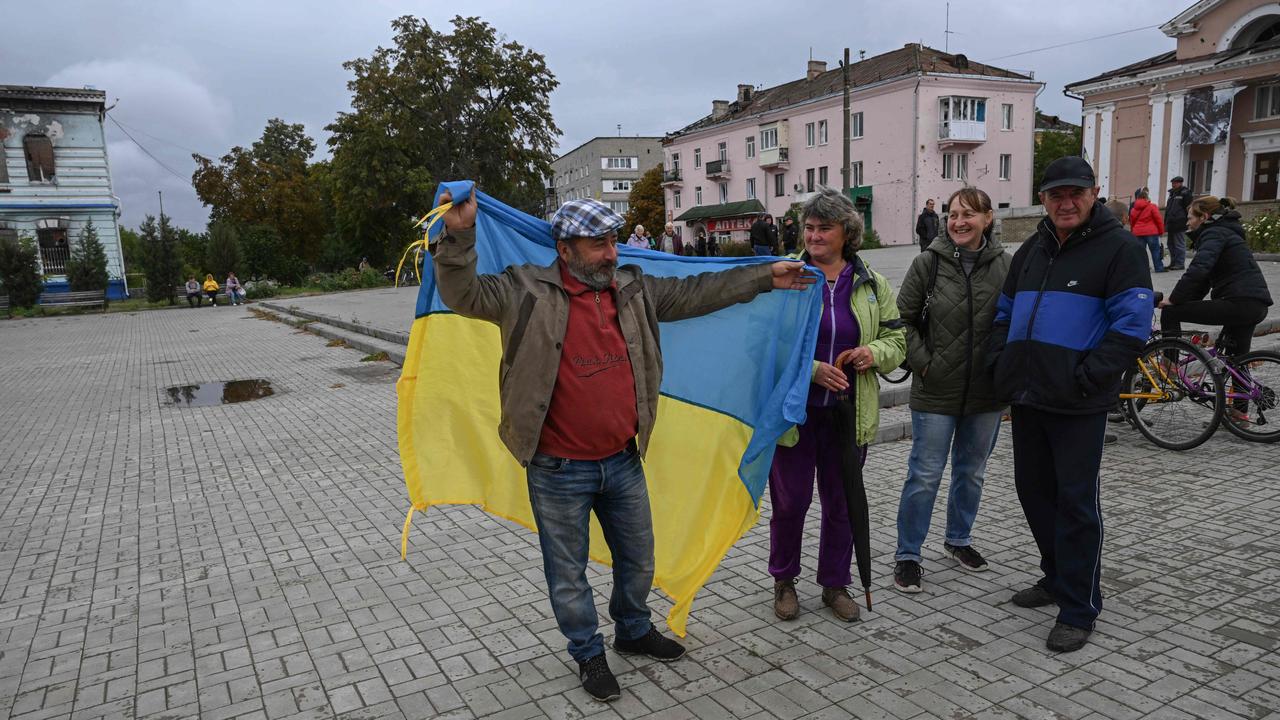 "See if Russia gives it back post-Putin and if it doesn't, then conduct these kinds of offensives once you have replenished your forces biologically and materially."
Dr Orr said if Ukraine spreads itself with offensives like what was seen in the Kharkiv region, they may have trouble pushing back another "more competent, more resourced" attack on Kyiv.
The fighting is 'far from over'
Fighting in Ukraine will not end soon and a potential victor is unclear, Dr Orr said, as other world leaders also expect to be in for the "long haul".
US President Joe Biden on Wednesday said it would be a prolonged and difficult task for Ukraine to seize back all its territory captured by invading Russian forces.
"It's clear the Ukrainians have made significant progress. But I think it's going to be a long haul," Mr Biden said.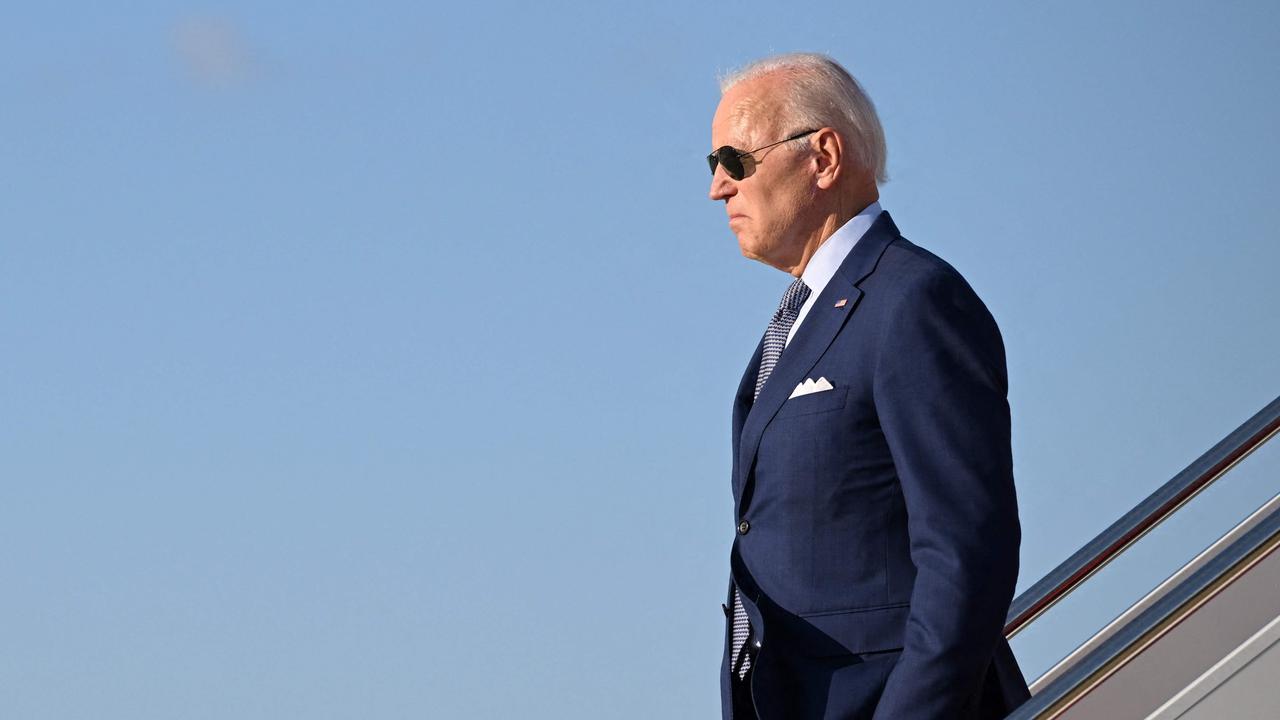 German Defence Minister Christine Lambrecht agreed, telling Reuters it was too early to assess whether Ukraine's "remarkable success" marked a turning point in the war.
Dr Orr said Russia is acting "accordingly" on existential threats.
"This isn't the cut and dry war we've been sold," Dr Orr said.
"The only out that avoids nuclear escalation and proliferation is nixing NATO in an agreement where Russia withdraws upon the Alliance's ending.
"The European Union is abundantly stronger than Russia now, that much we know for sure," he said.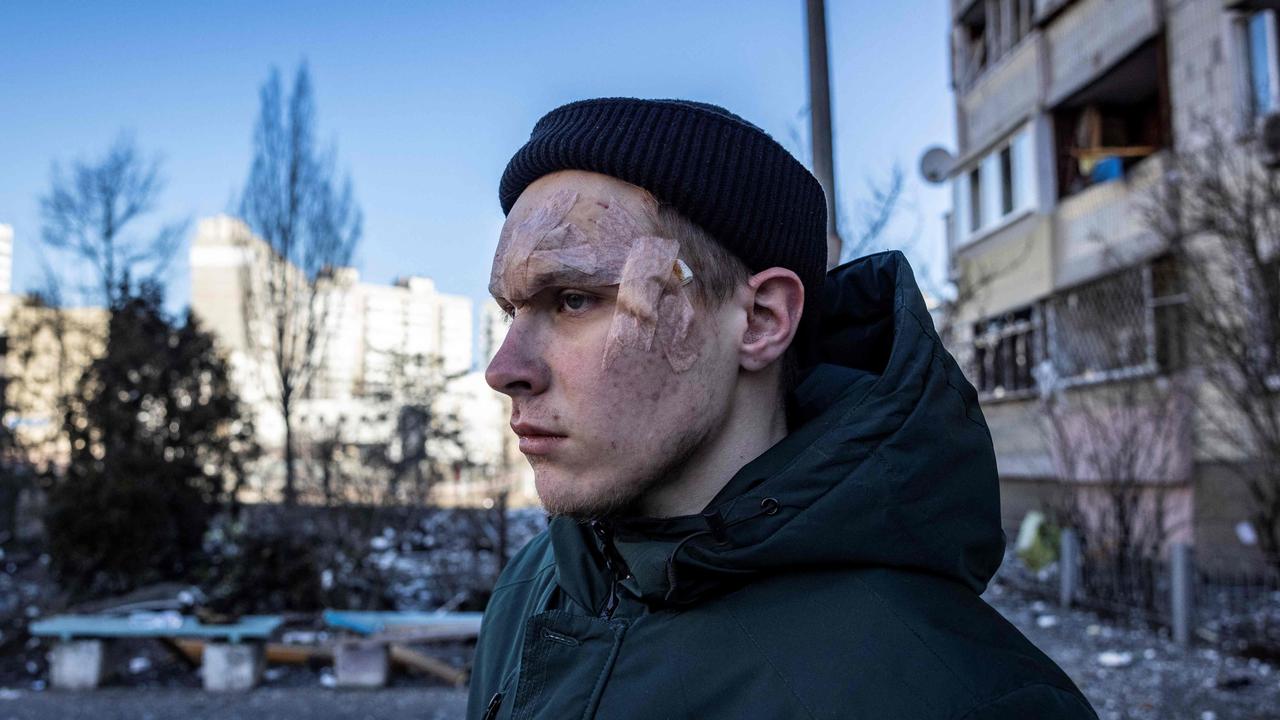 But for now, the strategists said Ukraine can expect Mr Putin to hit back hard – and soon.
"Expect some sort of savage riposte by Russia soon more for domestic political consumption than strategic necessity," he said.
"Expect them in the near future, barring an Afghanistan-style collapse of military morale, to push hard in the middle to extend their lines to the edges of Donetsk-proper while Ukraine concentrates its limited forces on the Russian flanks in Ukraine.
"I fear this war is far from over."