The tiny eastern European nation of Moldova fears it is Russia's next target. And everything hinges on Ukraine's ability to defend the port city of Odessa.
Moldova's Prime Minister Natalia Gavrilita says she is "very worried" about a potential Russian invasion.
"If the military actions move further into the southwestern part of Ukraine and toward Odessa, then of course we are very worried," she said last weekend.
"If a country can start an annexation war without any regard for international law, then in this sense, nobody is safe. I think a lot of countries are worried."
The former Soviet Republic of Moldova is a nation of some 3.3 million people sitting between Ukraine and Romania. A thin sliver of land along its border with Ukraine, it proclaimed itself as the independent state of Transnistria in 1991. It's home to a garrison of 1500 Russian "peacekeepers".
"We have to face up to the reality that if things take a turn for the worse and Odessa falls to the Russians, then the situation becomes extremely dangerous for the Republic of Moldova," warns Moldovan vice president Mihai Popsoi. "If that happens, Moldova is the next."\





Moldova is a neutral nation.
But Moldovan officials say the Ukrainian crisis has only driven the nation closer to the European Union. The EU last month voted to accept Moldova as a candidate for membership. Only concerns over widespread corruption and links to Russian oligarchs have been holding it back.
But increasing bluster out of Moscow and a series of unexplained explosions around the Transnistria capital of Tiraspol earlier this year are ramping up the pressure.
Now Moscow's threatening a military occupation under the premise of protecting the region's Russian-speaking population from "persecution".
Kremlin creep
"Now we see Moldova, which wants to become Europeans more than the Europeans themselves," Kremlin spokesman Dmitry Peskov said. "The more they become anti-Russian, they think that the more Europeans should like them."
It wasn't the first time such a high-profile figure in Putin's regime had taken aim at the tiny, landlocked state.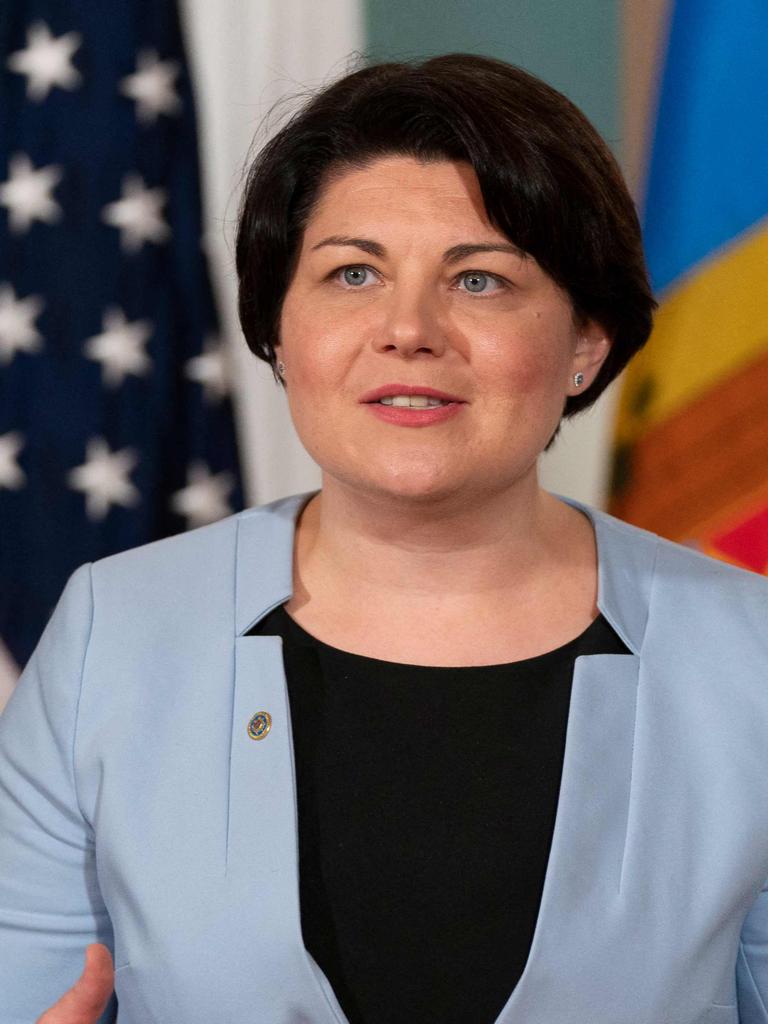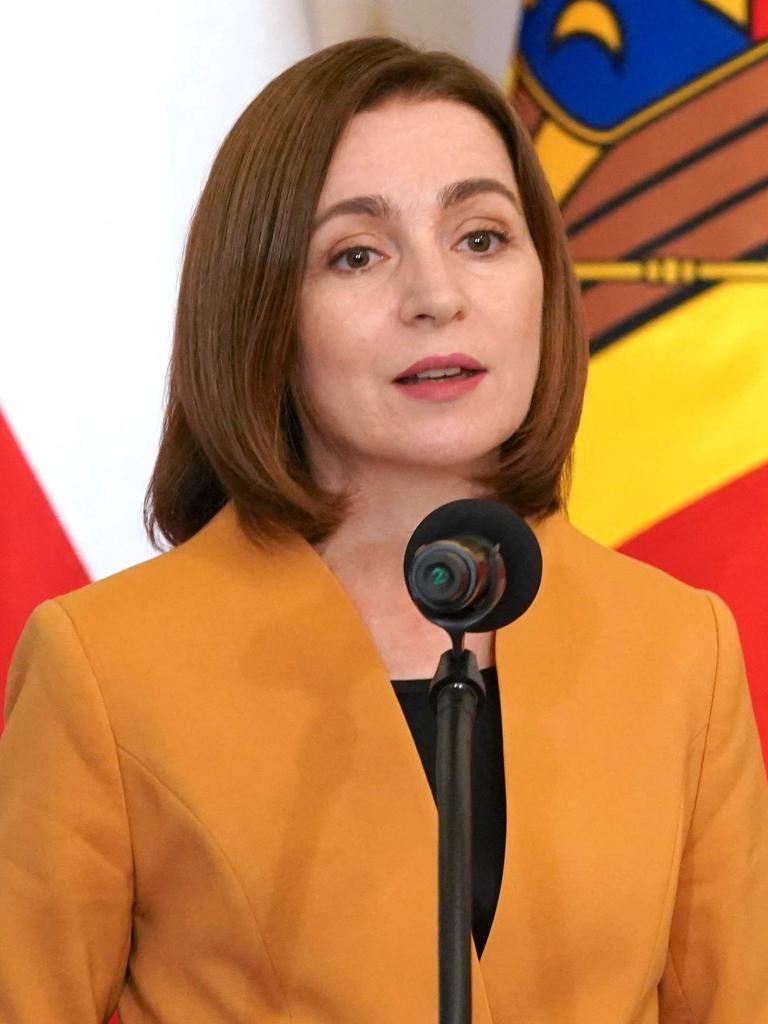 In April, the deputy commander of Russia's Central Military District detailed a proposed second phase of the invasion of Ukraine. He declared his goal was to seize control of Ukraine's southern coast – and to link his forces up with those in Transnistria.
"As Transnistria is de facto a Russian operational base run by the FSB and GRU security services, this either means secession or other forms of military preparations to support Moscow's war effort in Ukraine," European Council on Foreign Relations senior fellow Gustave Gressel said.
"Days later, attacks on uninhabited and unimportant military targets in Transnistria provided the pretext for the Transnistrian authorities to order a general mobilisation and tighten security measures."
The Russian garrison of two mechanised battalions, combined with 8000 Russian-speaking separatist forces, significantly overmatches the small Moldovan military.
But it's not enough to act on its own.

"With Russia's military stalled to the east, the timing of Moscow's move in Moldova is puzzling at best. It has given Chisinau (the capital of Moldova) the chance to prepare and rally international support," Dr Gressel noted.
And that's precisely what Moldova's parliament has been striving for ever since.
The EU has sent funding to support cyber security efforts and to combat Russian misinformation campaigns. It's also supporting the purchase of nonlethal defence equipment.
But Dr Gressel has urged the EU to assist Moldovan border guards in foiling Russian terrorist or false-flag operations. He also wants closer intelligence-sharing ties.
"With the situation in Ukraine developing rapidly, European leaders should urgently devise additional ways to assist Moldova," he writes.




Neutrality not enough'
"Regretfully, I have to say that we have no security guarantees, and our neutrality status might not be enough to fend off any possible aggression," Mr Popsoi, the Moldovan vice president, said last week. "The problem is Russian military presence in Transnistria."
Former US ambassador to Moldova James Pettit warns the tiny nation is "extremely vulnerable" to a Russian invasion. And it would dramatically inflame tensions with the EU.
"The result of an advance would put Russian forces face-to-face with Romania, a NATO country with strong historical and cultural ties to Moldova," he wrote.
"Given Romania's intensely close relationship with Moldova, would this NATO country sit by as Russia takes over Chisinau?"
Moldova has to contend with an ongoing flow of refugees out of Ukraine. But its people are throwing open their doors to Ukraine's desperate and needy.
Last month, Moldova's Defence Minister Anatolie Nosatii warned that the army is "small and poorly equipped, with only about 6500 soldiers".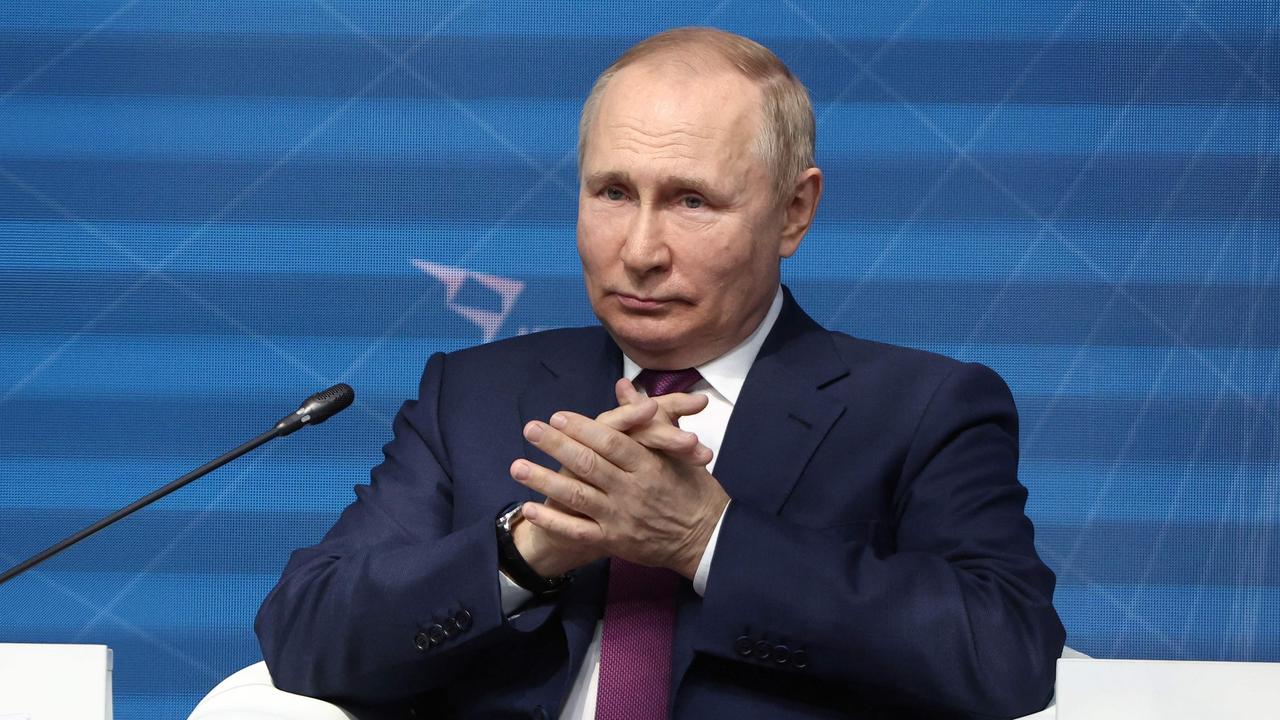 It's not enough to defend a country that has military neutrality enshrined in its constitution.
"I am among those who believe that Russian President Vladimir Putin's overarching goal is restoration of the Russian Empire and consolidation of a cultural myth known as the Russkiy Mir," Mr Pettit said. "A unique Russian space consisting of land and peoples who allegedly are an inseparable constituent component of a superior Russian culture and way of life."
Moldova's Russian-speaking population, largely the remnants of Soviet-era military and intelligence outposts, have not abandoned ties with the father country.
And that offers Putin an opportunity.
"His sole desire for a legacy is to restore to the greatest extent possible the imperial grandeur of a Russian-dominated region that would resemble the Soviet state he once served as a KGB agent," Mr Pettit said.
"(He wants to) establish the dominance of a specifically Russian nation united by one church, one language and one culture. In other words, this is a cultural confrontation."
Moldova's future appears to hang in the balance – totally dependent on Ukraine's ability to hold out against Moscow's forces.
More Coverage
Europe's worst nightmare is becoming reality
Warning of a new Russian invasion
"Will Russia invade Moldova?" asked Mr Pettit. "Only Putin knows the answer."
Jamie Seidel is a freelance writer | @JamieSeidel