A missile has detonated in Poland, killing two people. Will this trigger a NATO attack on Russia? Analysts say "it depends".
"Dear friends, there is no such thing as 'triggering' Article 5," says the former commander of NATO forces in Europe, retired General Ben Hodges. He was referring to a treaty clause that defines any attack on one member as an attack on all.
"It's not automatic. There is no laser beam that opens a door like at a hotel or store if you walk through it," he explains. "Article 5 is a political decision. In this case, Article 4 Consultations seem appropriate until we have more facts."
Article 4 is a NATO treaty provision that requires member countries to consult when "in the opinion of any of them, the territorial integrity, political independence or security of any parties is threatened".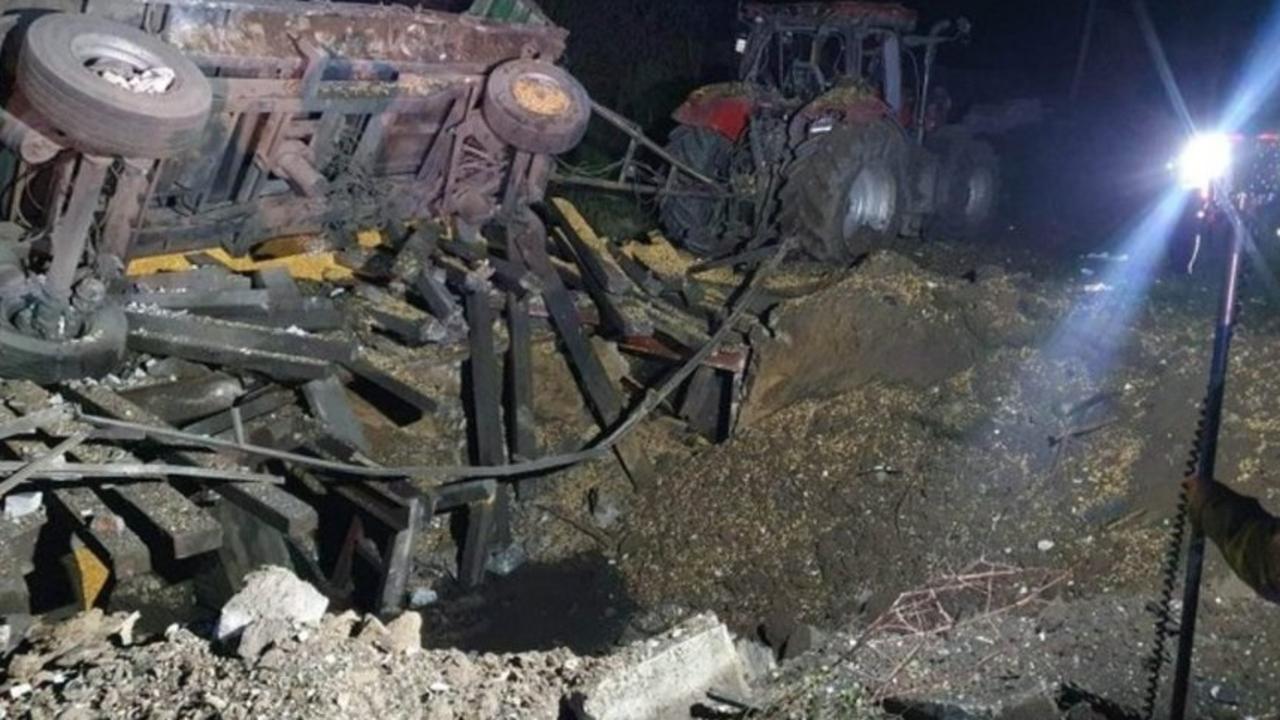 Facts, at the moment, are thin on the ground.
Polish government officials are in crisis talks assessing the circumstances of the death of its citizens a few miles from the Ukraine border.
Ukrainian President Volodymyr Zelensky called the explosion an "attack on collective security". "The Russian Federation takes lives wherever it can reach," he declared.
"Today, this Russian attack on collective security in the Euro-Atlantic is a significant escalation. People died. My sincere condolences to my Polish brothers and sisters! Ukraine will always be with you. The terror of the Russian Federation must be stopped. Solidarity is our strength!"
The source of the missile or missiles is as yet unconfirmed. The explosions reportedly occurred on an electricity interconnector line linking the European Union with Ukraine. This power line runs close to Ukraine's Dubrotvirska power plant.

---
The explosions in Poland, however, came adjacent to a primary EU power connector that has helped compensate for the loss of supply from Ukraine's damaged facilities.
"Any deliberate attack against Allies' critical infrastructure would be met with a united and determined response," NATO General Secretary Jens Stoltenberg said shortly after the attack on the Nord Stream pipelines in the Baltic Sea last month.
He added that the effects of cyber-attacks and sabotage were sufficient to activate Article 5's collective defence measures.
That would mean every member of the 30-nation alliance would be required to consider the attack an attack on themselves.
"We will never give up the privilege of defining exactly where the threshold for Article 5 goes. That will be a decision we make as allies taking into account the precise context," Mr Stoltenberg said.
More Coverage
Poland confirms 'Russian-made missile'
Australia 'deeply concerned' by Putin missiles
Article 5 has only ever been activated once before. This was the September 11 terror attacks on the United States in 2001.
Jamie Seidel is a freelance writer | @JamieSeidel