Russia has been chillingly boasting of forming a new "world order" just as China moves to throw its weight behind President Vladimir Putin's invasion of Ukraine.
A video posted by the Russian foreign ministry shows Sergey Lavrov, the nation's foreign Minister, declaring: "We, together with you, and with our sympathisers, will move towards a multipolar, just, democratic world order."
He was meeting with his Chinese counterpart Wang Yi in Tunxi, China, on the sidelines of a diplomatic discussion between the nations that border Afghanistan held late this week.
Beijing is yet to condemn Moscow's military assault on a neighbouring sovereign state.
Instead, Mr Wang announced after meeting with Mr Lavrov that the two nations were striving to take their ties to a "higher level in a new era".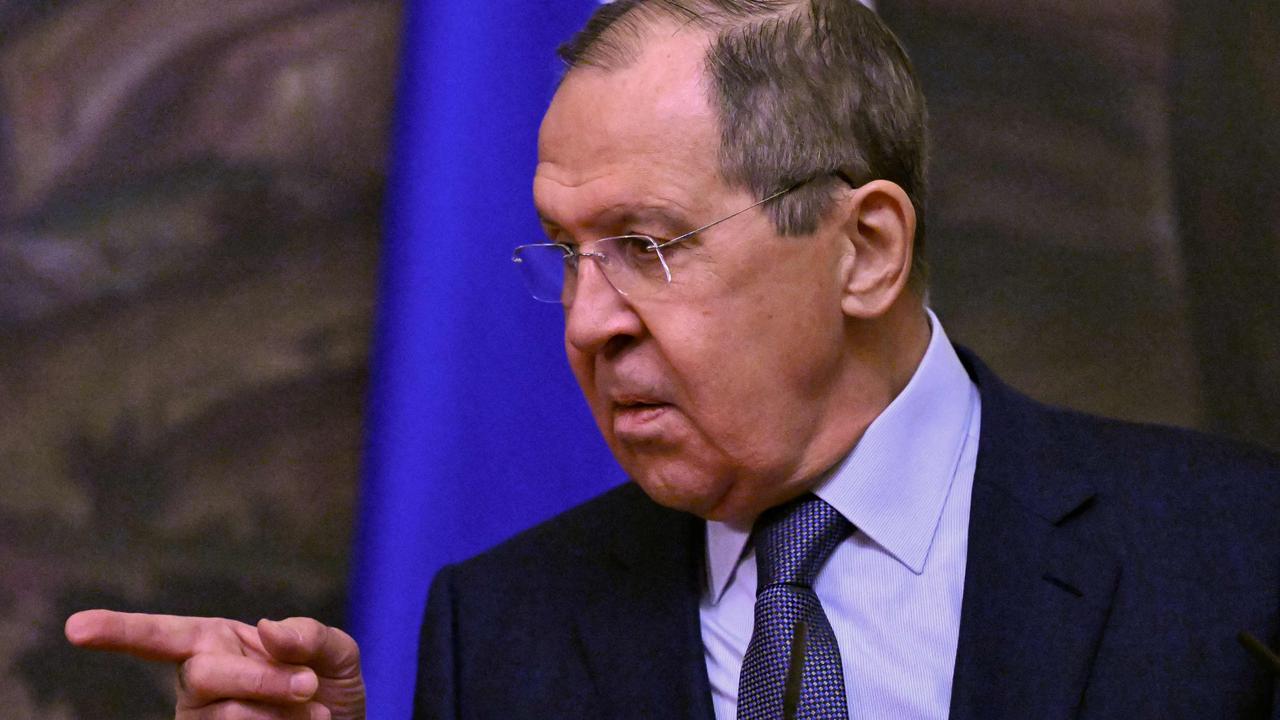 "China-Russia relations have withstood the test of the changing international situation, ensured the right direction and demonstrated a strong development momentum," he said.
"(We are) more determined to develop bilateral ties and are more confident in promoting co-operation in various fields."

The ministerial-level talks represent a significant – if belated – step towards unity, says the chief editor of The Diplomat.
"The signal couldn't be clearer: Amid the Ukraine war, Beijing is doubling down on its relationship with Russia, not backing away," writes Shannon Tiezzi.
"Indeed, the two are apparently more committed than ever to pursue their vision – as laid out in a February 4, 2022 joint statement between Xi Jinping and Vladimir Putin – of challenging US dominance over the world order."
Exactly what such a "no limits" friendship entails remains to be seen.

Chairman Xi, after all, has his own autocratic ambitions and challenges.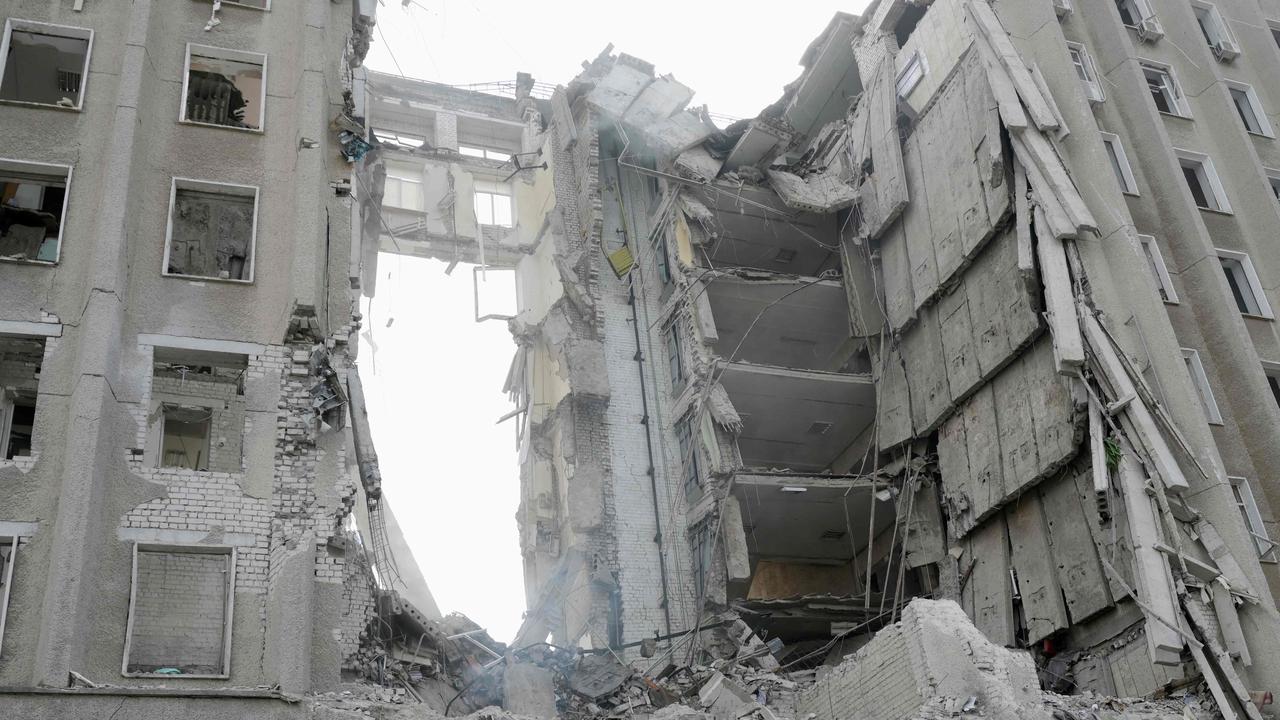 "The costs of underwriting the economy of a malevolent nuclear-weapon power in rapid decay could outweigh any gains," argues Australian Strategic Policy Institute (ASPI) national security analyst Anastasia Kapetas.
"Russia may be too big, too nativist and too chaotic to become a useful, quiescent client state for China in the long term."
'Pursuit of peace'
At a Wednesday briefing, Beijing's foreign ministry spokesman Wang Wenbin failed to address the war in Ukraine. Instead, he declared there was "no limit to China-Russia co-operation in the pursuit of peace".
"(There is) no limit to our efforts to safeguard security, and no limit to our opposition to hegemony," he said.
"China-Russia relations feature non-alliance, non-confrontation, and non-targeting of any third party."
According to a Beijing foreign ministry statement, the two ministers went on to "discuss" and "co-ordinate positions" on issues affecting the Asia-Pacific region, the Korean Peninsula and mitigating the effect of international sanctions against Russia.
They also agreed to "actively promote the process of multi-polarisation" and "oppose power politics".
But mostly, Beijing was putting Moscow back on the world stage.
"By inviting Lavrov, China gave Moscow an opportunity to push back against Western claims that Russia has been isolated," Ms Tiezzi states. https://thediplomat.com/2022/03/amid-ukraine-war-china-welcomes-russias-foreign-minister/ "He posed for jaunty "elbow bump" photos that were plastered on the Russian Foreign Ministry's Twitter account, sending the literal image that Moscow is conducting diplomacy as usual, despite widespread sanctions and the ostracisation of Russia by Europe, the United States, and Asia-Pacific countries like South Korea and Japan."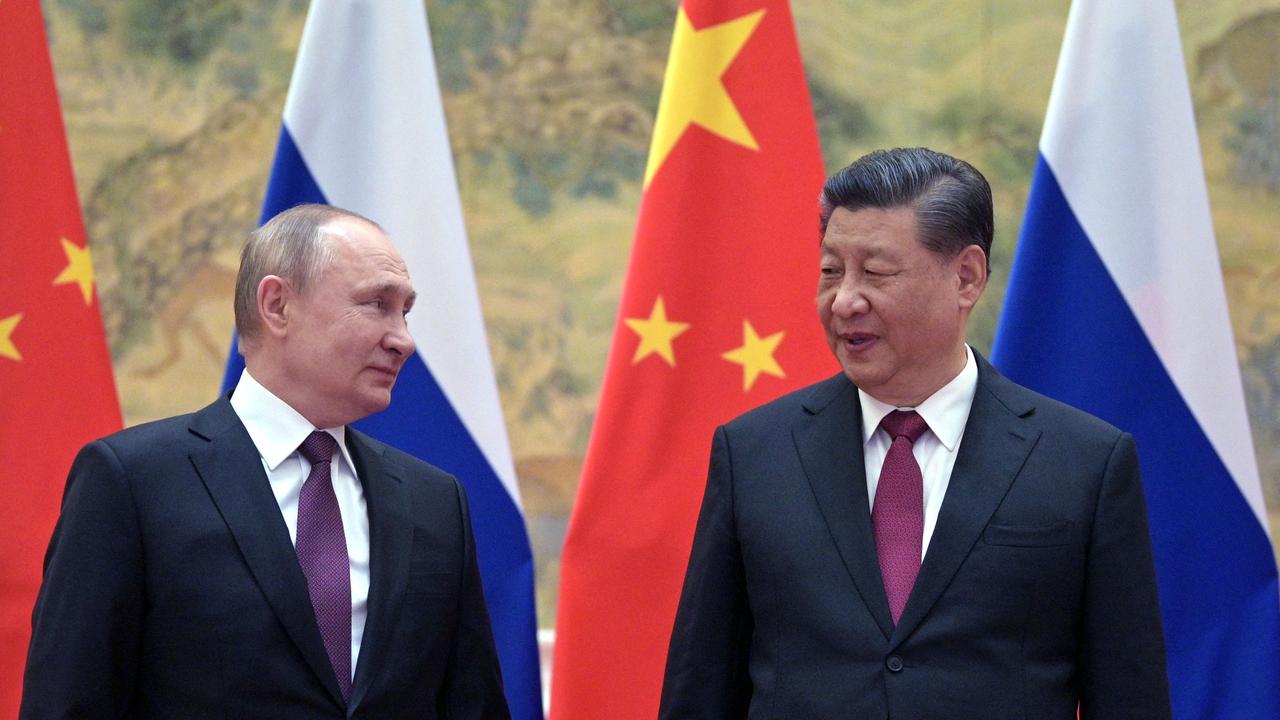 Brothers in arms
After the meeting, Minister Wang said China "has always upheld objectivity and fairness in international affairs and always stood on the right side of history".
But some analysts note it's not a line that conforms with Beijing's usual insistence on the untouchable sanctity of national sovereignty – an argument it uses to justify its discredited claims over the entirety of the South China Sea, parts of the Himalayas and also much of Russia's Siberia region.
Mr Wang did not mention "war" or "conflict". Instead, he called the desperate battle for Ukraine's survival a "long-term accumulation of security contradictions in Europe".
He did not state whether or not he considered it "fair".
"In the long run," Mr Wang said, "we should learn the lessons of the Ukraine crisis, respond to the legitimate security concerns of all parties based on the principles of mutual respect and indivisibility of security, and build a balanced, effective and sustainable European security architecture through dialogue and negotiation, so as to achieve long-term stability in Europe".
Ms Tessi said this diplomatic parlance represented a hardening of Beijing's stance.
"China's message is that Europe should "learn" from Russia's invasion of Ukraine to respect Moscow's security concerns," she wrote.
"Creating a new 'sustainable European security architecture is code for cutting the United States and NATO out of the European security picture, and bringing Russia in".
Beijing has been steadily edging closer to Moscow as the course of the war unfolds.
Its diplomats have rebroadcast unsubstantiated and bizarre claims that the US had established biological warfare research facilities inside Ukraine. They also repeat Russia's claim that NATO is an existential threat.
"Despite the whiplashing events of recent weeks, it would be hard for China to give up on this prized 'no limits' relationship and return to a more isolated position," notes ASPI's Ms Kapetas.
"But the relationship is being tested by the harsh sanctions levelled against Russia by the world's biggest economies in an effort to halt Putin's war in Ukraine."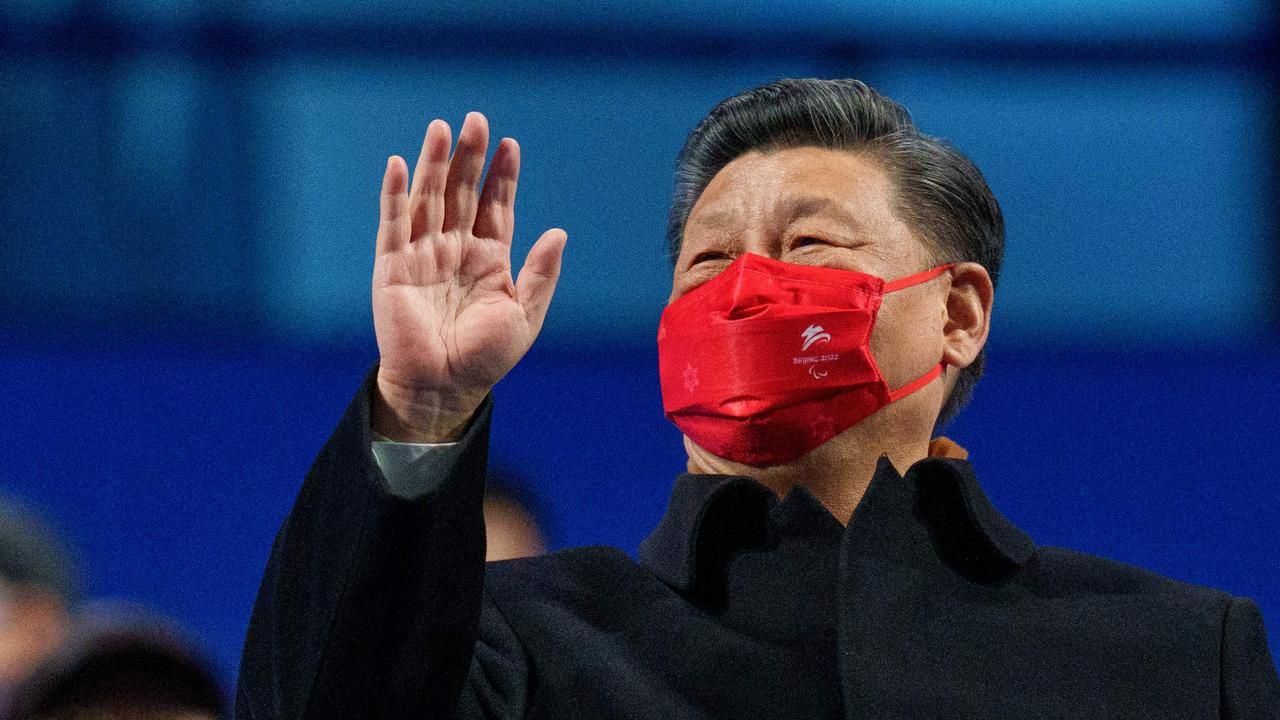 With friends like these …
Vladimir Putin's disastrous invasion of Ukraine could lead to the collapse of Russia. After all, Putin has tied Russia's fate to his own. All power is in his hands. And no obvious successor has been allowed to rise lest they challenge his authority.
Russia's economy is collapsing. International monetary exchange and other sanctions have crippled its financial system. Its currency is in free fall.
"Russia urgently needs economic assistance from China," says Ms Kapetas.
"Thus far, Beijing and other actors in China's economy seem reluctant to step in, fearing secondary sanctions and irrevocable damage to major markets. And there are real limits to what China can do."
But Russia's collapse would remove China's closest – and only significant – ally from the world stage.
If Putin were to fall, the free world's attention would turn upon Xi.
"And given that Putin would be unlikely to forgive Xi for turning his back on Russia in its self-inflicted hour of need, there are strong incentives for Beijing to consider how it might help stabilise Russia's economy," Ms Kapetas adds.
Enlightened self-interest
"Even if the Chinese government doesn't approve of Russia's actions, it is difficult for them to put any sort of pressure on Russia," says Taiwan's leading diplomat Joseph Wu. "They are afraid Russia will collapse."
Xinjiang. Tibet. The South and East China Seas. Coercive economic practices.
All would place Beijing at the centre of the international spotlight.
"We can think about it this way," Mr Wu said. "If China sees Russia collapse, is that good or bad for them? If Russia collapses, China would be alone in facing Western scrutiny of its expansionism".
But, Chairman Xi faces a delicate balancing act.
Openly supporting President Putin's blatant aggression would also attract an international backlash. And China's economy is far more global than Russia's.
And that may be why he is yet – after more than a month of war – to declare his stance on the matter.
"The US' demands are very clear. It wants to stop Russia's further destruction of Ukraine and wants China to play a positive role by urging Russia to stop, or by condemning Russia's indiscriminate killing of innocent people. China does not accept this," Mr Wu said.