The 80th Golden Globe Awards are now underway in Los Angeles, with comedian Jerrod Carmichael on hosting duties.
Earlier, stars walked the red carpet outside the Hilton in Beverly Hills.
You can also keep updated with every award as it's announced with our full, live winners list.
Here are the highlights (and lowlights) from the ceremony, as they happen:
Host opens by revealing his paycheque
"I am your host Jerrod Carmichael, and I'll tell you why I'm here: I'm here because I'm black," the host began, before "filling everyone in" on the Golden Globes' controversial recent past.


"The Hollywood Foreign Press Association - I won't say they were a racist organisation, but they didn't have a single black member until George Flloyd died, so do with that what you will."
Carmichael said of the call to host: "One minute you're making mint tea at home, the next you're invited to be the black face of an embattled white organisation. Life comes at you fast."
He said he was unsure if he should take the job, until a friend had asked how much he was getting paid, and he revealed it was $500,000.
She told him: "Boy, if you don't put on a suit and take that white people money..."
It was a slow-paced monologue that was light on laughs from those in the room, with none of the usual jokes at other celebrities' expenses.
Big winners
The night's first award, for Best Supporting Actor in a film, went to Ke Huy Quan for Everything Everywhere All at Once. He gave an emotional speech, tracking his journey from an Indiana Jones child star to now.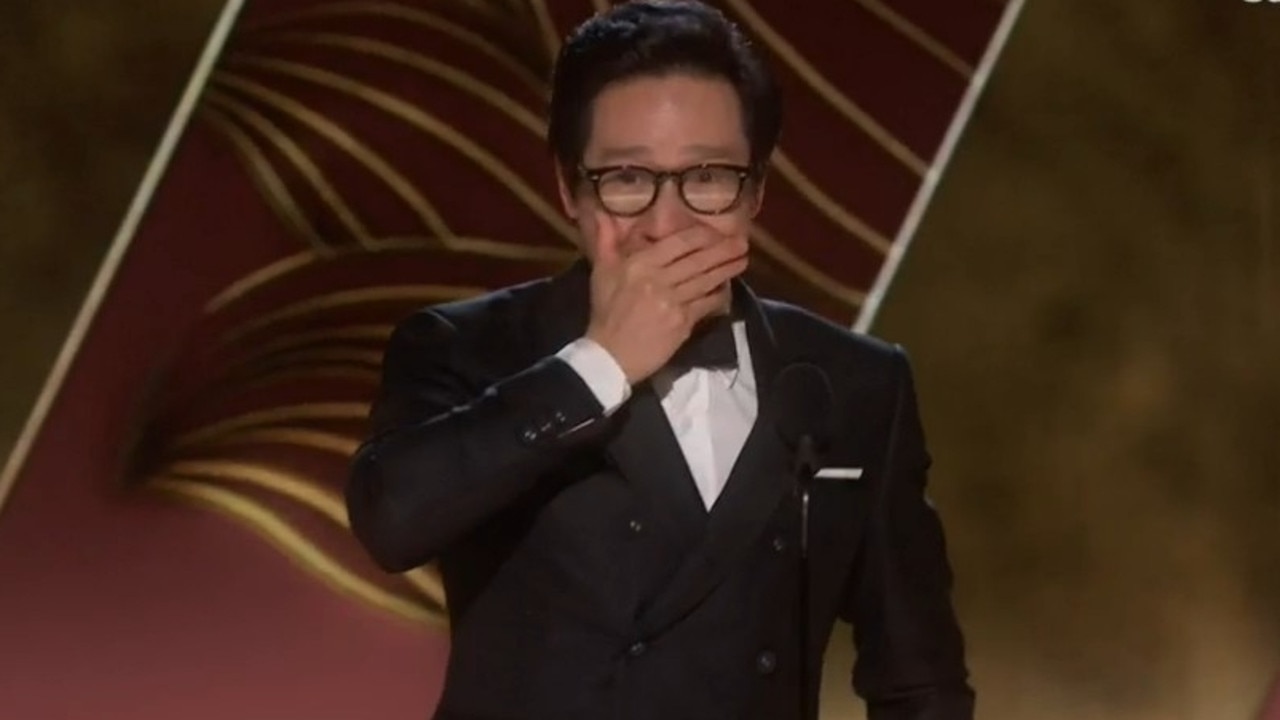 Angela Bassett then won the Best Supporting Actress in a film award, for Black Panther: Wakanda Forever.
Austin Butler won Best Actor in a Drama Film for his celebrated performance as Elvis in Baz Luhrmann's biopic, giving special thanks to Baz and to Elvis: "You were an icon and a rebel and I love you so much."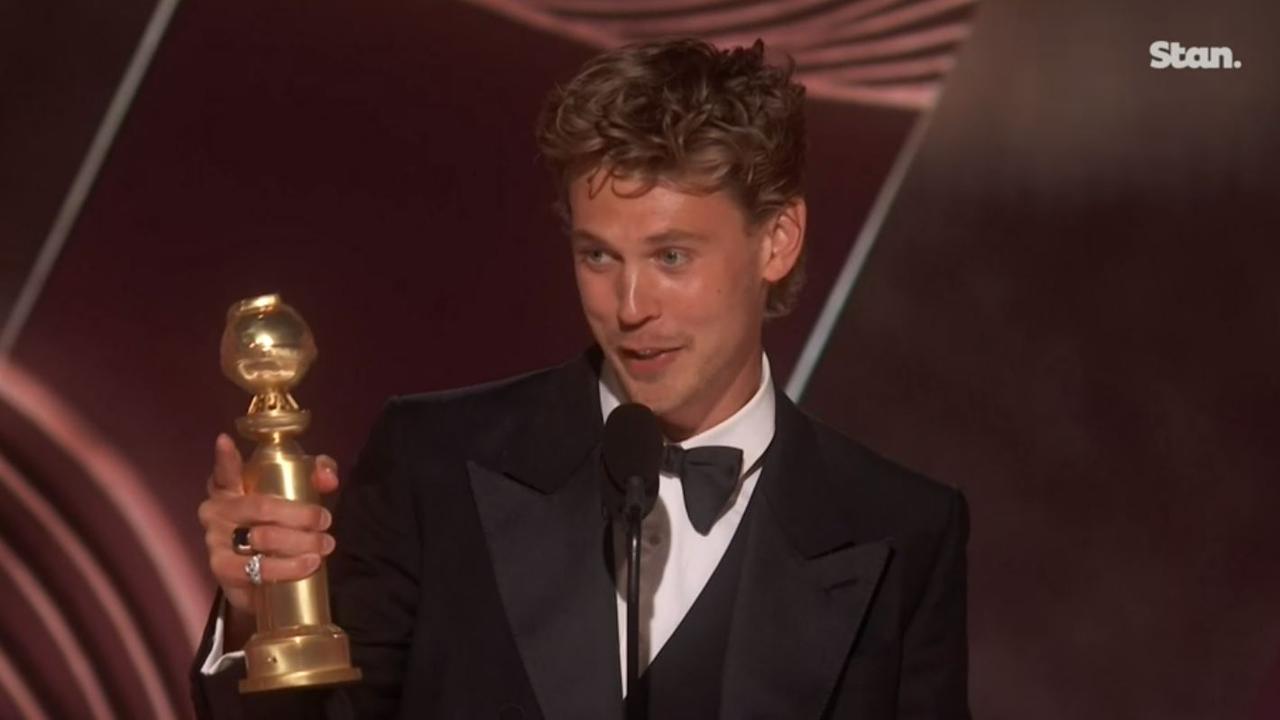 Best Actor in a Comedy or Musical film went to Colin Farrell for The Banshees of Inisherin, who quipped "You can forget that piano" as the play-off music started - before calling out a colleague on the film for "eating my Crunchy Nut Cornflakes."
Michelle Yeoh won Best Actress in a Comedy or Musical film for her acclaimed performance in Everything Everywhere All at Once. Her speech was very moving, revealing the prejudice she faced in her early years in Hollywood as an Asian actress.
Again, she was played off stage mid-speech, and again, she fought back. "Shut up, please," she told the orchestra. "I can beat you."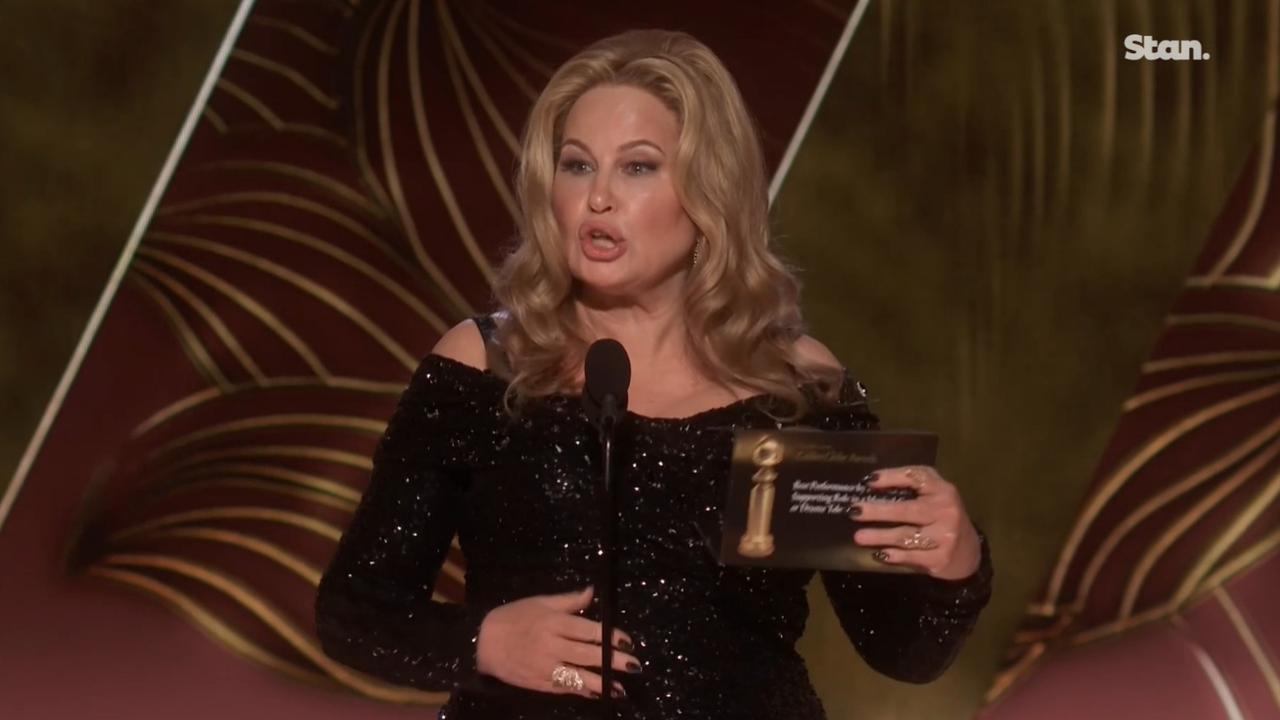 Jennifer Coolidge was an early highlight, presenting the Best Supporting Actor in a TV series award to Tyler James Williams for Abbott Elementary. After a long, hilarious bit about how nervous she was she'd mess something up, she announced the award as: "And the Oscar goes to..."
Early TV awards went to Quinta Brunson, for Best Actress in a TV comedy for Abbott Elementary, and Jeremy Allen White for The Bear, winning Best Actor in a TV comedy.
This year's ceremony is certainly an upgrade on the 2022 event, which saw the show reduced to a streamed slide show without a host or a red carpet after NBC dropped the broadcast and celebrities boycotted the event over corruption and racism claims.