Police have located the van linked to the suspected gunman wanted for killing 10 people and wounding at least 10 more at a Los Angeles dance club following a Lunar New Year celebration.
Armored tanks descended upon the white van in Torrance, California before noon local time, in what could be a standoff. It's unclear if the suspect, who authorities have said is an "Asian male," is inside the van.
The Los Angeles County Sheriff's Department released a wanted poster of the suspect, showing him in glasses and wearing a dark winter beanie with a white design, leather jacket and glasses.
The motive behind the "heinous" crime at the Star Dance Studio in the Asian-American enclave of Monterey Park Saturday night was still unknown, but investigators were probing whether the massacre was driven by hate, the NY Post reported.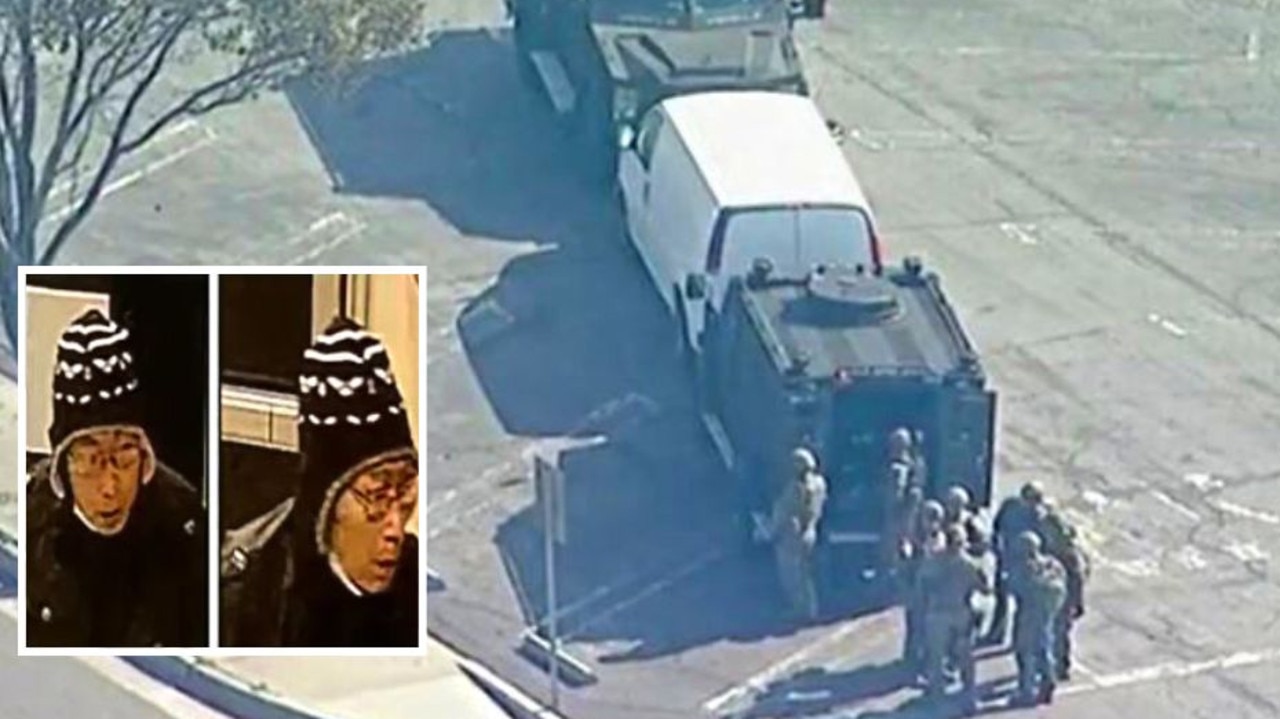 Chester Chong, of the Chinese Chamber of Commerce, told a local outlet that the rampage could have been related to a domestic dispute between a husband and wife.
Five men and five women were slain during the rampage at the ballroom dance club, about 13 kilometres outside downtown Los Angeles, according to police. Ten others were wounded and being treated at local hospitals — their conditions ranging from stable to critical, officials said.
The "assumption" is that the victims were "probably" of Asian descent, Los Angeles County Sheriff Robert Luna said at a press briefing.
The victims had not yet been identified and it was not immediately clear how old they were, Luna said.
A manhunt was underway for the unidentified suspect, who police described only as an Asian man between the age of 30 to 50.
"There is a male suspect that fled the scene, has been described as a male Asian," Luna said.
"It's taken us a while and please be patient with us because as we are interviewing witnesses and victims we've gotten different descriptions of one suspect."
Police were also looking into if he was the same man who walked into a "rival" dancehall in nearby Alhambra with a firearm about 20 minutes after the mass murder.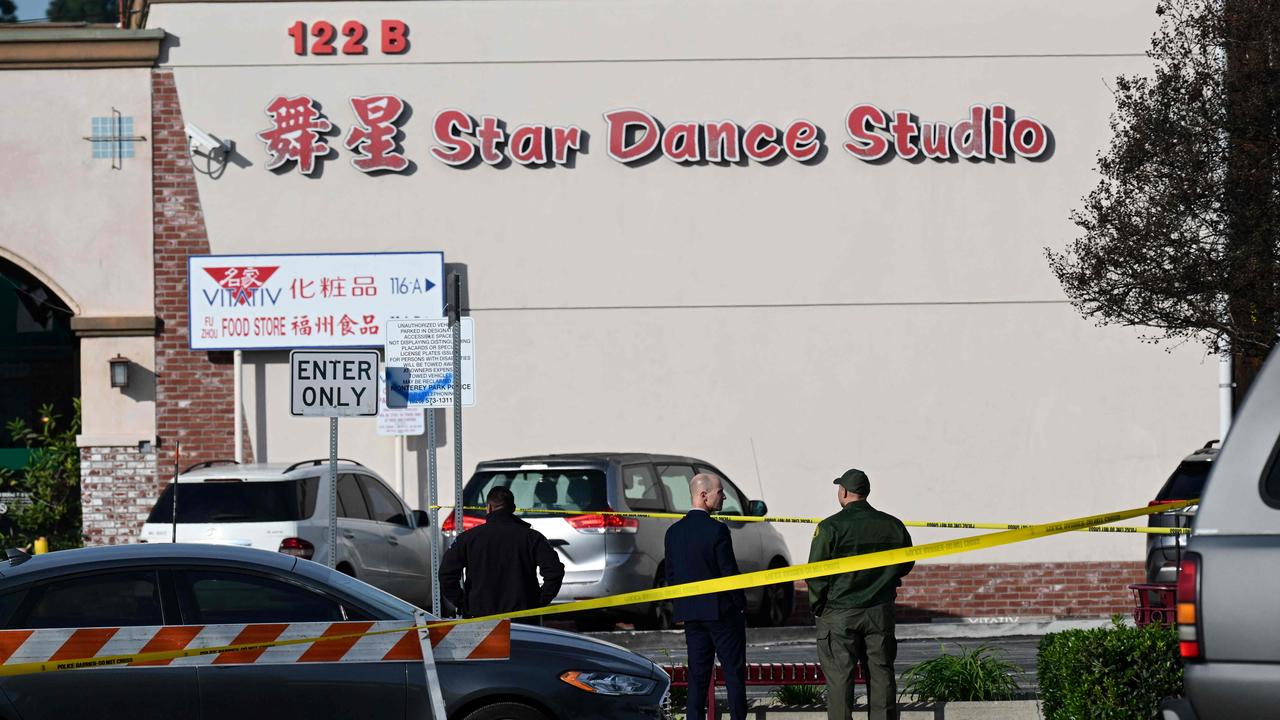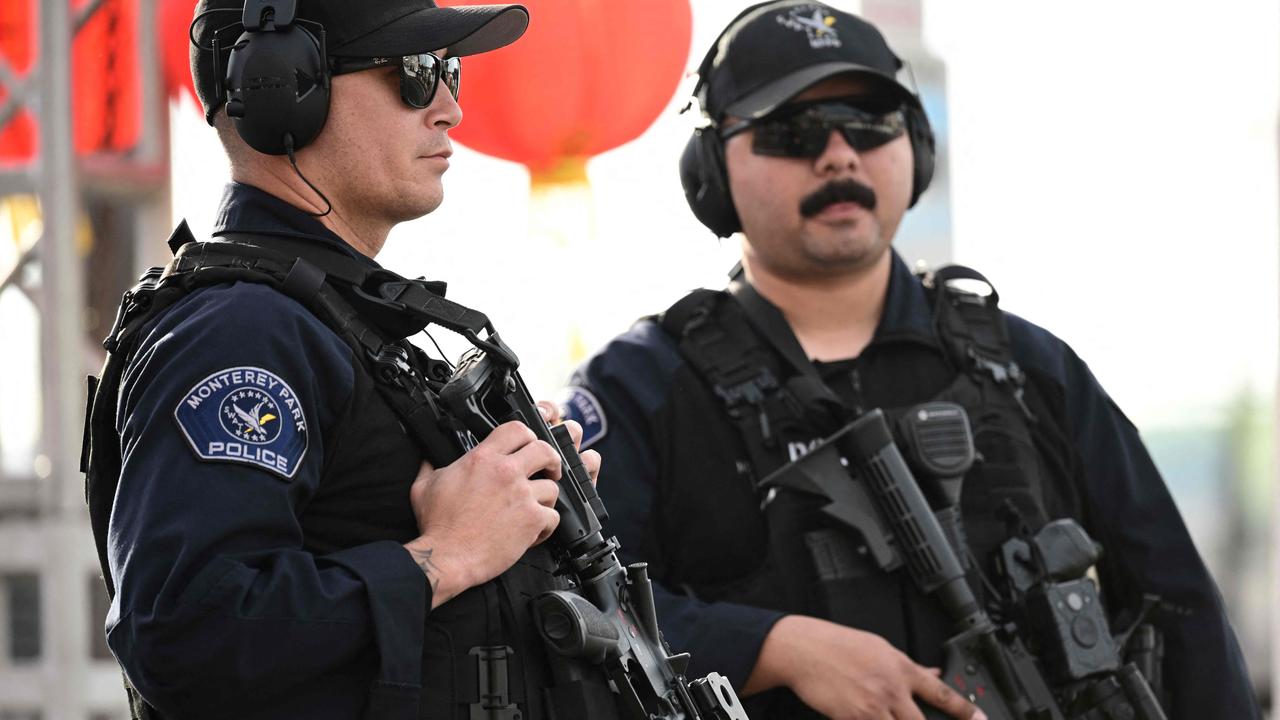 The suspect was disarmed by people at the Lai Lai Ballroom, according to police, and no shots were fired at that location, which is about five kilometres away from Star Dance Studio.
It was unclear what type of caliber weapon was used in the Monterey Park attack. The would-be shooter in Alhambra was not armed with an assault rifle and possibly fled the scene in a white cargo van, Luna said.
The mass murder was the deadliest in the US since the massacre at a Uvalde, Texas elementary school that killed 21 people last May, and was the fifth such horrifying incident in the country thus far in 2023.
Police first received a 911 call at 10:22 p.m., a little more than an hour after a Lunar New Year festival that attracted up to 100,000 people had wrapped up a short distance away from the dancehall.
"We were just wrapping up the final shutdown of the Lunar New Year event," said Monterey Park Police Chief Scott Wiese.
"I had dozens of officers here throughout the day and the evening at the Lunar New Year event, so our response to the scene was within minutes," he said.
The responding officers saw dozens of people streaming out of the dance club, some of them injured, Wiese said.
"My officers put together a react team and went inside to see if the suspect was still inside," he said.
"They were probably entering that business within a minute or two of responding, and that's how we've been trained, and that's how we respond," said Wiese, as he offered a sharp contrast to the 77 minutes that officers waited to respond to the Uvalde, Texas school shooting.
The second day of the annual celebration — slated for Sunday — had been canceled as police interviewed dozens of witnesses and scoured video footage as they hunted the elusive killer.
Even as the mass murderer remained at large, officials did not impose a shelter in place order on the San Gabriel Valley city of about 60,000 and stressed that the community was "safe right now."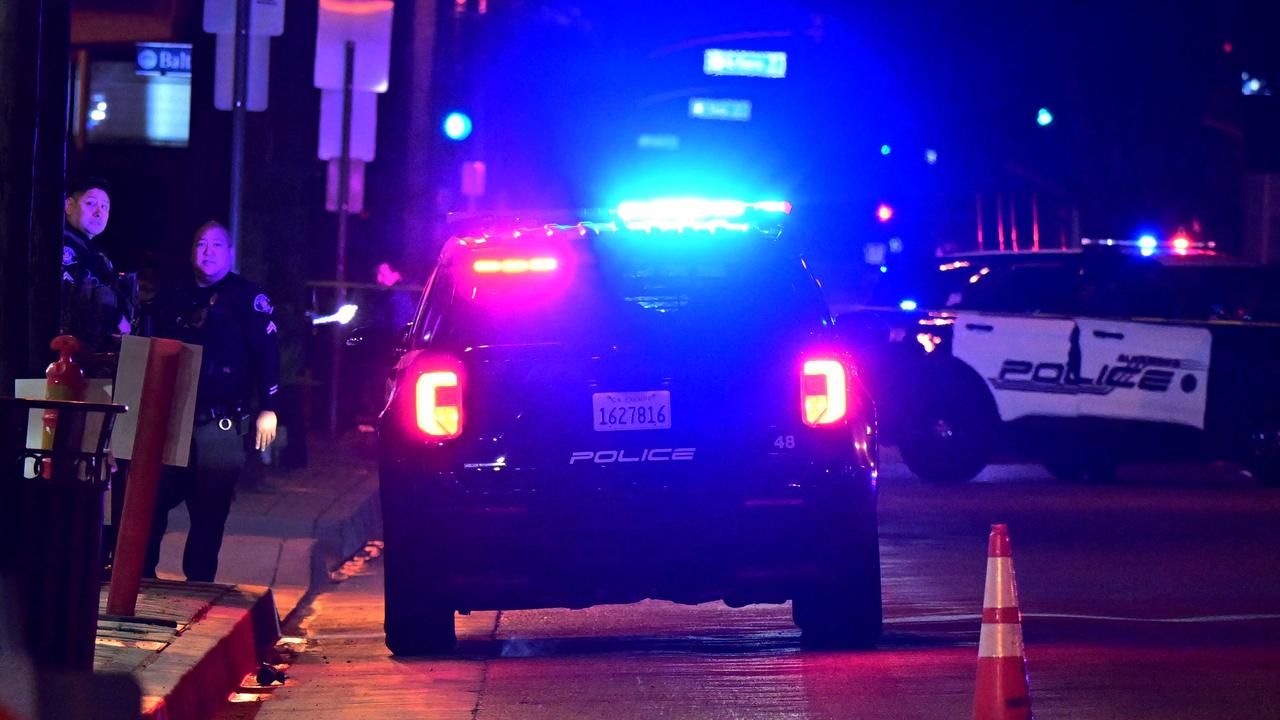 "Our thoughts prayers and condolences go out right now, not only to the victims, their families, uh but this Monterey Park community," Luna said.
"We're using every resource to apprehend this suspect in what we believe to be one of the county's most heinous cases," he added, while saying state and federal authorities were also assisting with the probe.
Wiese cautioned that it was a "large investigation that will go on for many days and perhaps many months," and Rep. Judy Chu said President Biden had been "appraised" of the "horrific shooting."
"This could have been so much worse, only hours earlier there were thousands there," the Democrat said.
"What I know about the people here is that we will get through this together," she added of the "resilient" community.
In a statement, Los Angeles Mayor Karen Bass added: "Families deserve to celebrate the holidays in peace — mass shootings and gun violence are a plague on our communities.
"As investigations determine whether these murders were motivated by Asian hate, we continue to stand united against all attempts to divide us," Bass said. "My heart goes out to Monterey Park and the families and friends of those lost."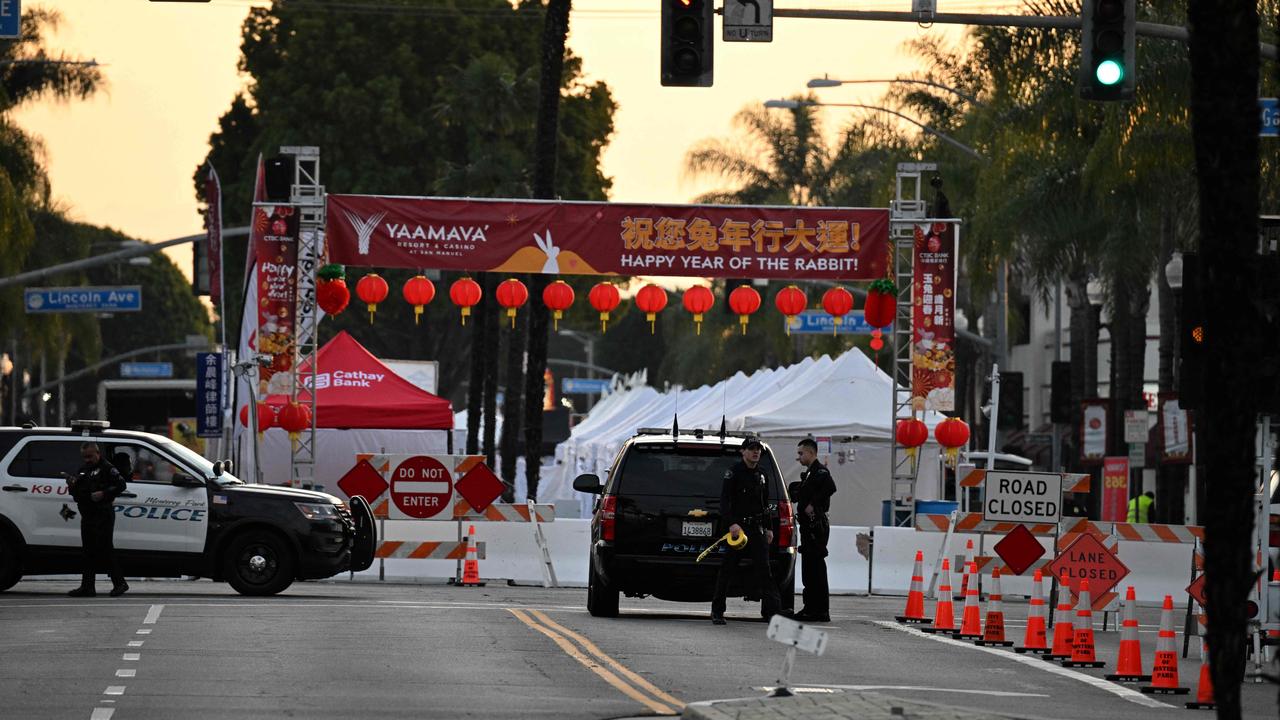 While the motive for the shooting is unclear, Simu Liu, an actor best known for his role as Shang-Chi in the Marvel cinematic universe, suggested it could be racially motivated.
"A terrible act," he said.
"For those who are unfamiliar, Monterey Park is a city in LA County that is majority AAPI (Asian American and Pacific Islanders). It's the home of Asian American families, parents, grandparents, siblings, sons and daughters, aunts and uncles. All of whom were looking forward to celebrating the New Year this weekend.
"I am shocked, saddened, angered and heartbroken for the families who have been affected tonight."
He requested links to any fundraisers that emerge for the victims, saying "I'd like to give what I can".