---
While Bridgett Floyd attended a rally in Minneapolis, Minnesota, other family members lobbied Mr Biden at the White House to help pass the bill.
The George Floyd Justice in Policing Act is stalled on Capitol Hill.
On Tuesday cities in the US and abroad marked a year since Floyd's death.
Former Minneapolis police officer Derek Chauvin was convicted last month of the murder of Floyd, a 46-year-old black man, after kneeling on his neck area for more than nine minutes as he was detained on suspicion of passing a counterfeit $20 bill. He faces up to 40 years in prison when sentenced on 25 June.
Mr Biden had set Tuesday as a deadline for signing police reform legislation.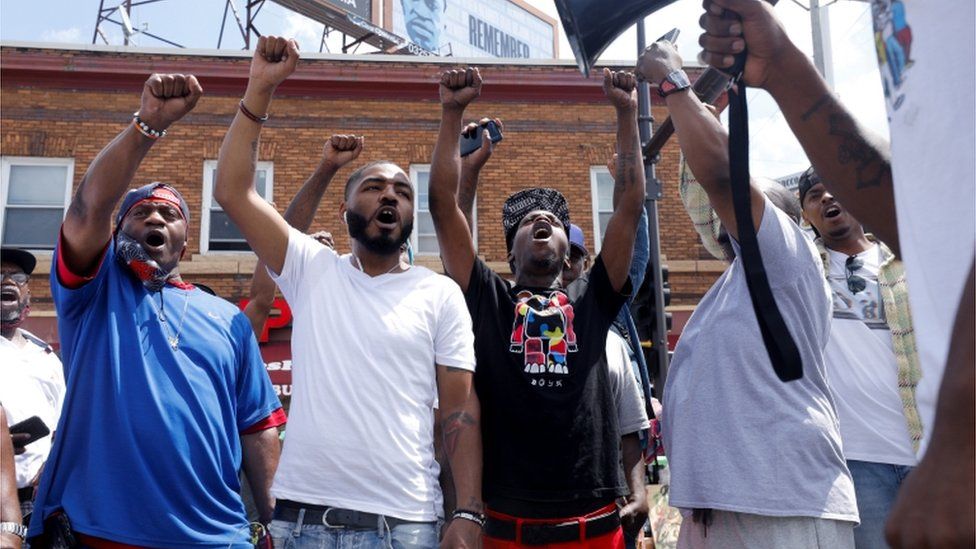 After meeting the president and Vice-President Kamala Harris at the White House, Floyd's brother, Philonise, told reporters: "If you can make federal laws to protect the bird which is the bald eagle, then you can make federal laws to protect people of colour."
Floyd's other brother, Terrence, said it had been "a very productive conversation" in the Oval Office.

Read More (...)