When Netflix announced it was making a real-life version of its social thriller Squid Game – but without the murdering – it was a huge flex.
The cast would include 456 contestants and have a prize of $US4.56 million. It was to be the largest winnings in reality TV history.
Questions over whether Netflix missed the point of Squid Game – the dehumanising effect of wealth, privilege and late-stage capitalism – took a back seat to the promise of spectacle.
But mounting a show of that magnitude was a gargantuan task and now accusations of "absolutely inhumane" conditions are being levelled by former contestants against the streamer and UK production companies Studio Lambert and The Garden.
A week after reports medics were repeatedly called on set were downplayed by Netflix, two separate articles have appeared in Variety and Rolling Stone delving deeper into what happened on that freezing cold day in the hangar.
And there are now also allegations the game is rigged in favour of chosen contestants.
Are they really making a real-life version of Squid Game?
Yes, they are. It'll be just like the South Korean drama that remains Netflix's most watched original series, except there will be no death.
The idea is it'll stage an elaborate, multi-stage game in which 456 contestants compete to outlast each other to the ultimate prize, a cash prize of $US4.56 million. That's life-changing money for the 99 percenters.
Sure, the drama was scathing commentary on how the uber-wealthy exploit the economically marginalised for kicks – and stripping them of their humanity in the process.
So, why shouldn't an American corporate giant do the same to everyday people by having them vie for dominance in a dog-eat-dog game to win some money. Even non-super rich subscribers need to be entertained, apparently.
The series is being filmed in the UK, at a former air force base near Bedfordshire. It's the dead of winter in Old Blighty, which makes filming conditions, at the very least, unpleasant.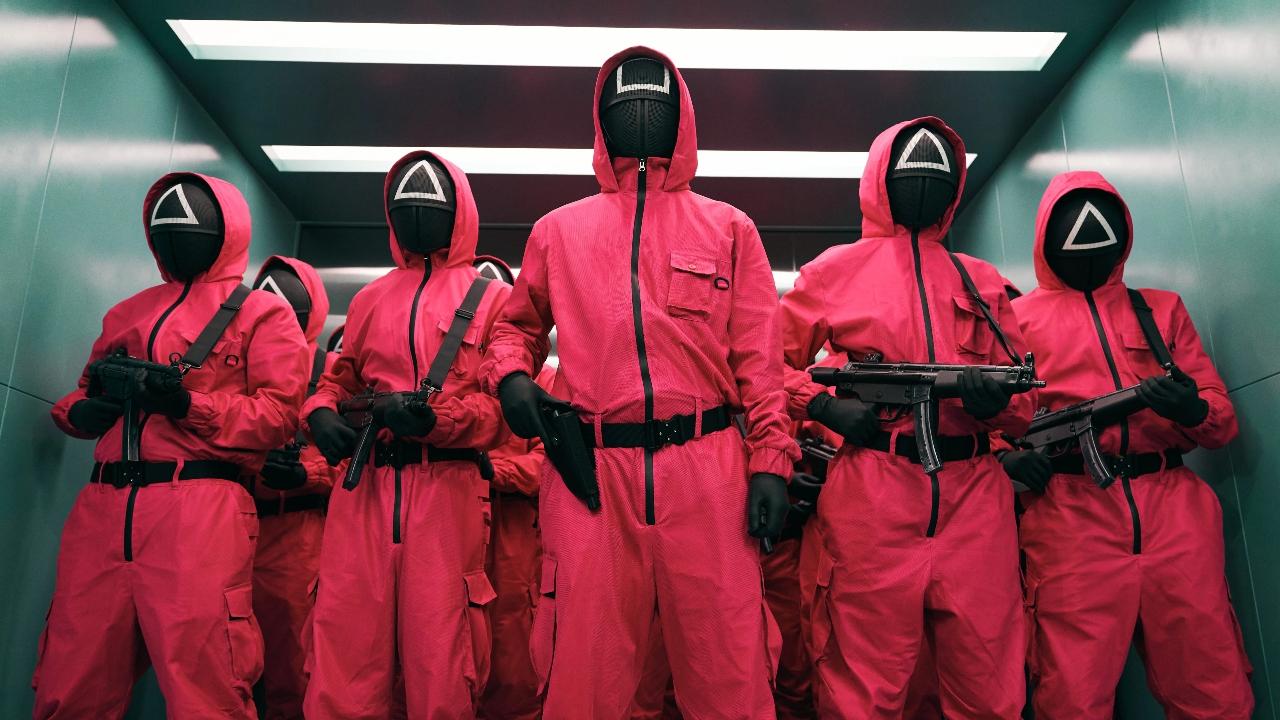 How did the furore kick off?
In late-January, a report emerged from UK press that a former contestant claimed many people had required medical attention due to the freezing cold temperatures on set.
This was the first day of filming and all 456 contestants had gathered to play the infamous "Red Light, Green Light" game with the giant killer doll. Again, no actual murdering, just blood packs that explode when a contestant is eliminated.
A former contestant, whose identity was withheld because they had signed a non-disclosure agreement (NDA), told The Sun: "Even if hypothermia kicked in, people were willing to stay for as long as possible because a lot of money was on the line.
"It was like a warzone. People were getting carried out by medics, but we couldn't say anything. If you talk, then you're out."
Netflix denied anyone suffered serious injuries on set, and that only three people were treated for mild medical conditions, and that no one had been stretchered out.
So, that was the end of that, right?
No. Netflix's response to the initial report seems to have angered other contestants whose own experiences that day have spurred them to speak out. Again, their identities were shielded by both Variety and Rolling Stone, due to signed NDAs.
According to Variety's sources, the day started with a wake-up call at 3.30am before everyone was driven to the studios, which were icy cold hangars.
The contestants were given thermal underwear and socks to layer underneath the costumes, which looked just as it did on the fictional series: a thin teal tracksuit and a white T-shirt. The players were allowed to wear heavy coats before filming began and were given hand and feet warmers, but those were taken away once they were called to set.
One contestant told Rolling Stone it felt like minus 10 degrees in the hangar.
According to accounts in both publications, contestants were briefed that filming the "Red Light, Green Light" scene would take roughly two hours and they would be asked to hold frozen poses for two minutes.


The game actually took up to 10 hours and players were told to remain still – in the cold with no coats on – for up to 30 minutes at a time. They also had to have their tracksuit jackets unzipped so the numbers on their t-shirts would be visible.
Bathroom and water breaks were not allowed.
One person told Rolling Stone, "I'm shaking and I'm talking about, 'I'm on top of Mount Everest and I've got nothing on' shaking."
Sounds like a recipe for disaster
It was.
A former contestant told Variety, "The second time the song played, I saw in my left peripheral vision that this girl was swaying. Then she just buckled, and you could hear her head actually hit the ground. Then someone came on the [microphone] and said to hold our positions because the game is not over.
"After that, people were dropping like flies."
That same person said they counted medics were called on set 11 times. A production source denied to Variety that medics were called 11 times.
Another player told Rolling Stone that seeing people go down made them feel helpless because if they moved, they would be eliminated.
"People were beating themselves up, including myself, around the fact that you've got a girl convulsing and we're all stood there like statues. On what planet is that even humane?
"Obviously you would jump and help, that's what our human nature is for most of us. But absolutely it's a social experiment. It played on our morals and it's sick. It's absolutely sick."
Among Rolling Stone's sources, one said they suffered a herniated disc and a torn knee tendon, while others came down with pneumonia and an ear infection.
What about these 'rigging' accusations?
The Rolling Stone piece went further and raised allegations the game was rigged from the start. According to those former contestants, many of them witnessed what they say were clear signs of unfair practices.
One person observed that only certain people out of the 456 players had proper microphone packs and those that did only mingled with each other, while cameras followed them. They were also the only ones who were siphoned off before the "Red Light, Green Light" game to film on-camera pieces.
Two others said that some contestants who clearly moved during the game – the objective is to stand still, or you'll be eliminated – advanced to the next round. There is also a claim that someone who was eliminated was put back in the game.
One player said she was eliminated from the game even though she crossed the line with five seconds on the clock to spare. And then she noticed something else that was happening on set.
There was a contestant who was playing the game along with his mother. He had crossed the line, but his mother hadn't. "The cameras are on him and he's waiting for his mum. They added [more time] on the clock for her to get across because she was one of the people that they wanted to be on the show," the eliminated contestant alleged.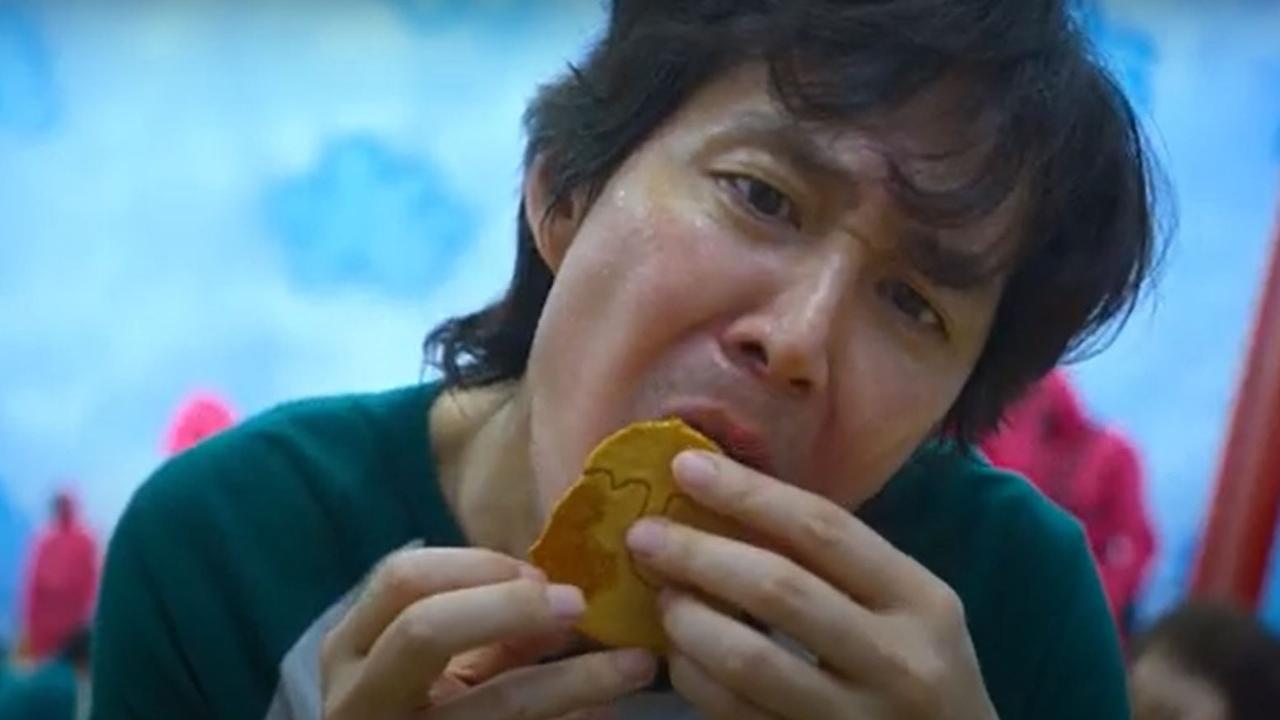 The former contestants claimed many of the players who appeared to be chosen to advance through had large TikTok and Instagram followings.
Three players recalled a group of contestants successfully making it past the finish line with time to spare, and as they waited for the producers to review footage, their blood packs all exploded, and they were told they were dumped from the competition.
"It really wasn't a game show, it was a TV show, and we were basically extras in a TV show," one person said.
What has Netflix said about all this?
Netflix responded to Rolling Stone with a statement that said only three people required minor medical attention, and it denied the rigging allegations.
It said, "Any suggestion that the competition is rigged or claims of serious harm to players are simply untrue.
"We've taken all the appropriate safety precautions, including after care for contestants – and an independent adjudicator is overseeing each game to ensure it's fair to everyone."
Will that be enough for the eliminated contestants?
Not for some. Apparently some former contestants are exploring the possibility of a class-action lawsuit against the studio and production companies for workplace safety and false pretences.
One person said, "There were people arriving thinking they were going to be millionaires, but they left in tears."