Santa Fe's District Attorney's Office accused the actor of "many instances of extremely reckless acts".
Halyna Hutchins died on the set of Rust in New Mexico after Mr Baldwin allegedly fired a prop gun.
The film's armourer has also been charged with involuntary manslaughter.
The documents released on Tuesday detailing the charges - first announced on 19 January - portray a chaotic set with a reckless approach to gun safety.
Mr Baldwin was "distracted" talking to family members on his mobile phone during training on how to operate the prop gun, Robert Shilling, a special investigator for the district attorney's office, wrote in a statement of probable cause filed with the manslaughter charges.
If Mr Baldwin had performed mandatory safety checks with armourer Hannah Gutierrez-Reed and not pointed the gun at Hutchins, the "tragedy would not have occurred", Mr Shilling argued.
"This reckless deviation from known standards and practice and protocol directly caused the fatal shooting," he said.
"Baldwin knew the first rule of gun safety is never point a gun at someone you don't intend on shooting," Mr Shilling added.
The charging document outlines at least a dozen "acts or omissions of recklessness" leading up to the shooting, including:
Not using a replica firearm for an unscheduled rehearsal

Letting the armourer leave the set against protocol

Deviating from the practice of only receiving the gun from the armourer

Not dealing with safety complaints on set

Not performing required safety checks with the armourer, who was hired without adequate certification
Lawyers for Mr Baldwin and Ms Gutierrez-Reed have said they intend to fight the charges in court.
If found guilty, Mr Baldwin and Ms Gutierrez-Reed could face up to 18 months in prison and a $5,000 (£4,050) fine. They will be tried by a jury, according to prosecutors.
Ms Hutchins died in hospital after she was shot in the chest by a prop gun allegedly fired by Mr Baldwin during a rehearsal at Bonanza Creek Ranch near Santa Fe.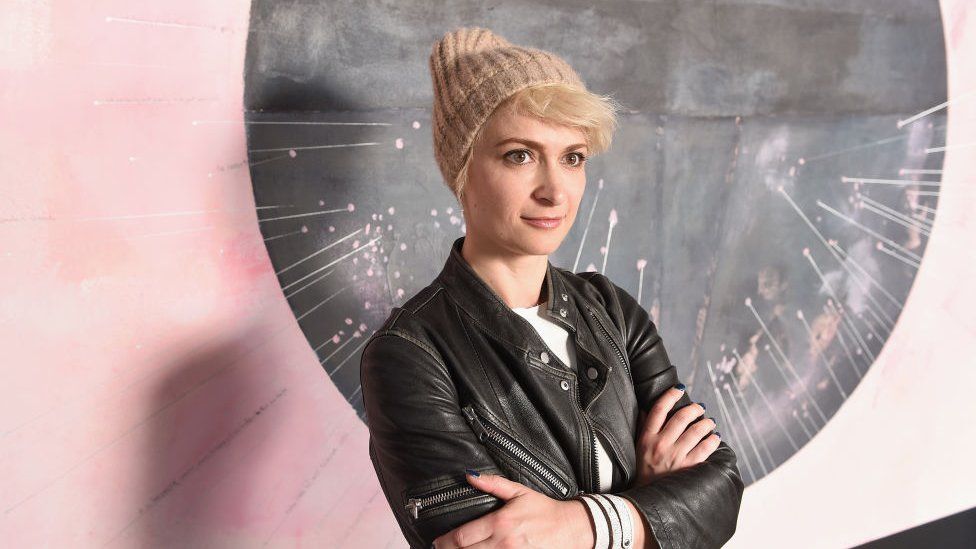 Mr Baldwin has previously denied responsibility for the shooting. He argued in media interviews that he did not pull the trigger on the gun and that it had just "gone off", prosecutors alleged.
But photos and videos from the Rust shooting depict Mr Baldwin practising drawing and firing the weapon with his finger inside the trigger guard and on the trigger multiple times, prosecutors said.
In addition, officials with the FBI found the gun could not be fired without pulling the trigger, according to a report the agency sent to the Santa Fe County Sherriff's Office.
The 30 Rock actor has filed a lawsuit against Ms Gutierrez-Reed and other people involved with the film, alleging they failed to check the gun carefully.
Ms Gutierrez-Reed has said she had checked that the rounds she loaded in the prop gun were dummies before it was handed to the film's assistant director Dave Halls, who then handed it to Mr Baldwin and told him it was an unloaded gun.
An initial investigation into the incident found there was "a degree of neglect", and producers were fined more than $136,000 by the New Mexico Environment Department for failing to enforce safety protocols.
Mr Halls has entered a guilty plea to a misdemeanour charge of negligent use of a deadly weapon, prosecutors said. He will spend six months serving probation.
A lawyer for Ms Gutierrez-Reed said she "will fight these charges" and blamed Mr Halls for not letting her know that a real gun was to be used in the moment when the fatal shooting occurred.
"Hannah asked Halls if they could use a plastic gun for the rehearsal scene and he said no, wanting a 'real gun'," her lawyer, Todd Bullion, said in a statement.
"Hannah asked to be called back into the church if Baldwin was going to use the gun at all and Halls failed to do that."
A representative for Mr Baldwin declined to comment to the BBC on Tuesday.