Gwyneth Paltrow has won her ski crash trial.
The US actress, 50, was accused in a lawsuit of crashing into a skier during a 2016 family ski holiday, leaving him with brain damage and four broken ribs.
After an eight-day, televised trial in Park City, Utah, Paltrow been cleared by a jury of any wrongdoing, and was awarded the symbolic $1 her legal team had requested in a countersuit.
Paltrow, who has been present in court each day of the trial, will not be making a statement. Her lawyer Stephen Owens addressed reporters outside court on her behalf.
"We're pleased with this outcome and appreciate the judge and jury's thoughtful handling of this case," he said.
"Gwyneth has a history of advocating for what she believes in. This situation was no different and she will continue to stand up for what is right."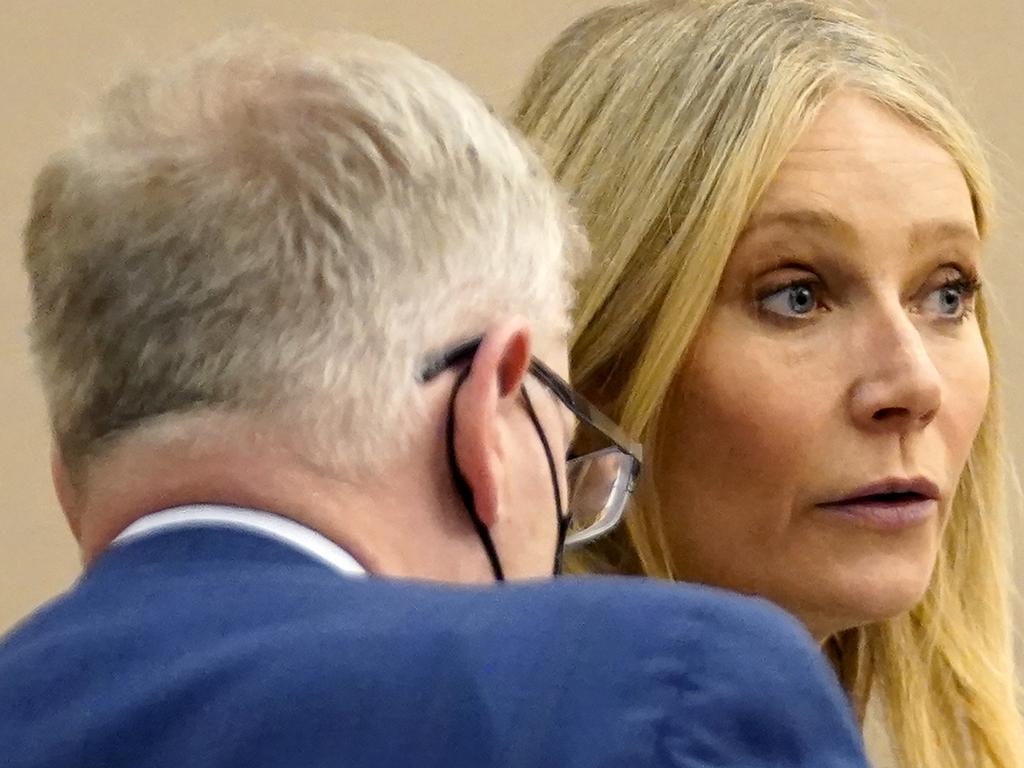 Retired optometrist Terry Sanderson, 76, sued Paltrow for $US300,000, alleging that she ran into him at the Deer Valley ski resort. Paltrow then countersued for $1 and legal fees.
Sanderson had initially sued the Goop founder for $US3.1 million before a judge denied his request to seek costly punitive damages.
During Paltrow's testimony, she alleged to the eight-member jury it was Sanderson who had crashed into her.
"You skied directly into my f**king back," she said.
"I was skiing, and two skis came between my skis, forcing my legs apart. And then there was a body pressing against me.
"My brain was trying to make sense of what was happening. I thought, 'Is this a practical joke? Is someone doing something perverted?'"
After Paltrow's testimony, Sanderson then took to the stand with a different version of events, saying he was hit in the back, which caused him to crash land.


"I just remember everything was great and then I heard something I've never heard at a ski resort and that was a blood-curdling scream," he said.
It took jury members less than three hours to reach their verdict on Thursday morning, local time.
They found Sanderson was 100 per cent at fault and Paltrow was 0 per cent at fault, after hearing from the respective parties, and medical and ski experts.
Paltrow was granted permission to leave the courthouse before everyone else after the verdict was reached, in a bid to protect her privacy.
It came after Paltrow's legal team took ongoing issue with cameras being pointed at her in court.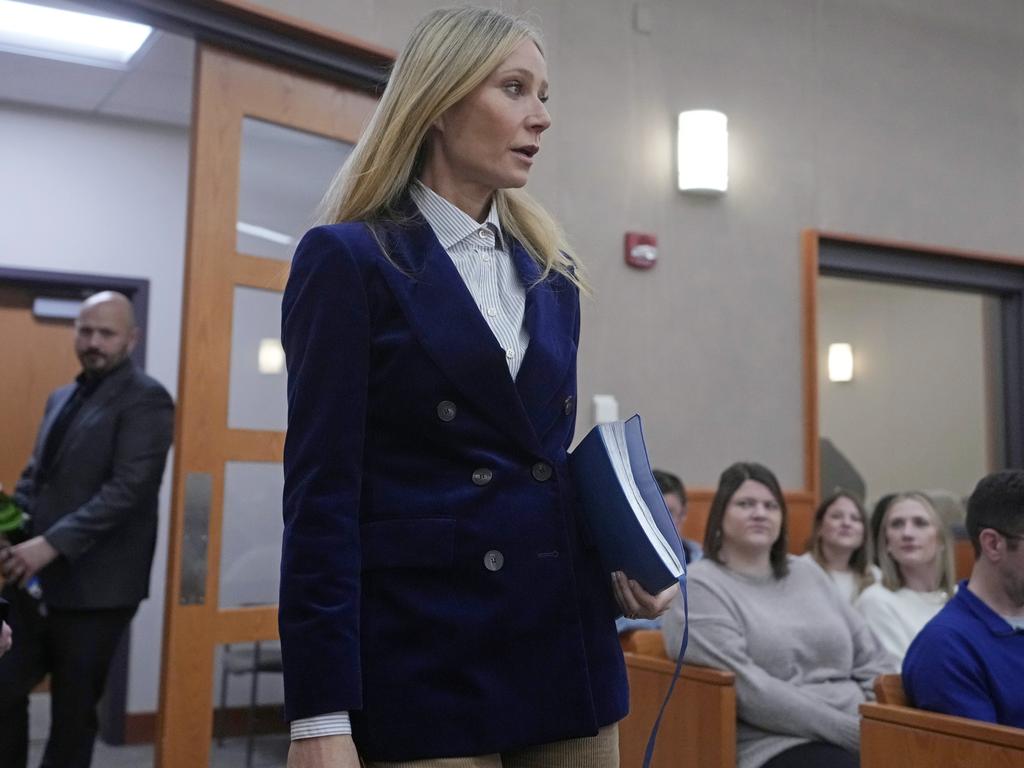 Owens raised his complaint to Judge Kent Holmberg before the jury came in, saying it was a repeated offence against the rules that were agreed upon prior to the start of the trial.
"Your honour, we have a new camera pointed directly at my client right there on the right," Owens said, pointing to a camera allegedly fixed by the AP.
"This has been a problem, for instance reporters being in front of my client's car, going out yesterday. Cameras in her face."