Kim Kardashian has sent fans wild after transforming into a "British chav" in an "iconic" new TikTok.
The 42-year-old slapped on heavy concealer, huge drawn-on eyebrows, and badly applied fake eyelashes to become a "chav" – which is the British equivalent of American trailer trash.
Kim started off the TikTok wearing a black plunging tank and wearing her dark hair in loose waves.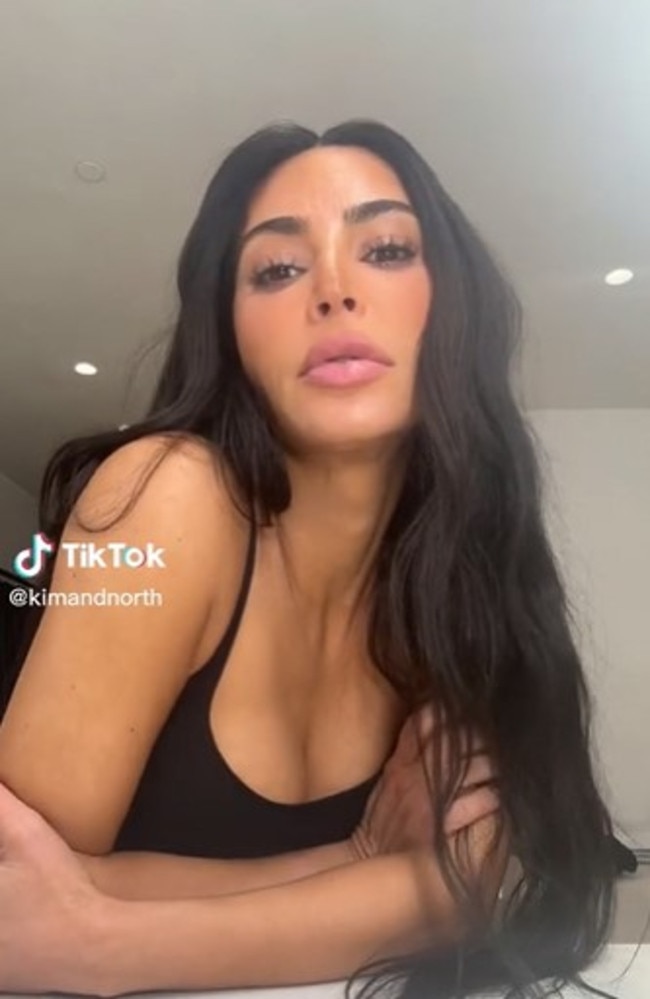 She then flipped her hair forward and swept it up into a huge topknot and began slapping on cakey too-dark foundation.
The SKIMS founder drew on massive wonky eyebrows, contoured her cheeks and slapped concealer on her lips.
She finished off the look by sloppily applying fake eyelashes that hung off her eyes.
Kim chewed gum and scowled at the camera in the clip, which was set to British grime artist Millie B's song M to the B.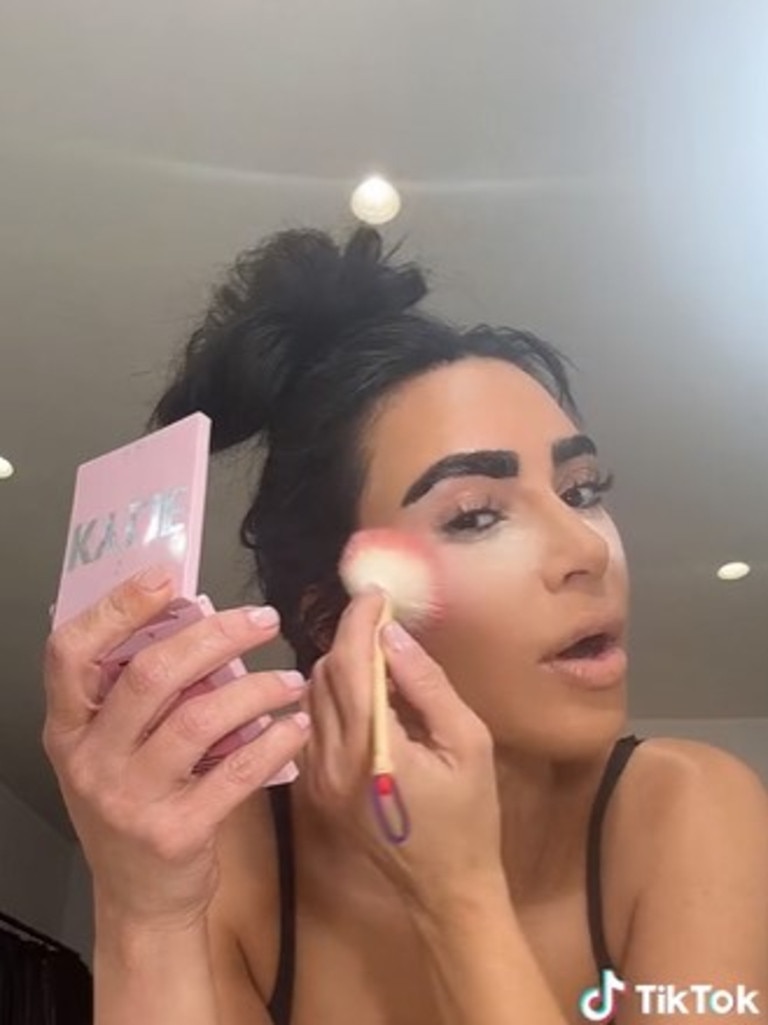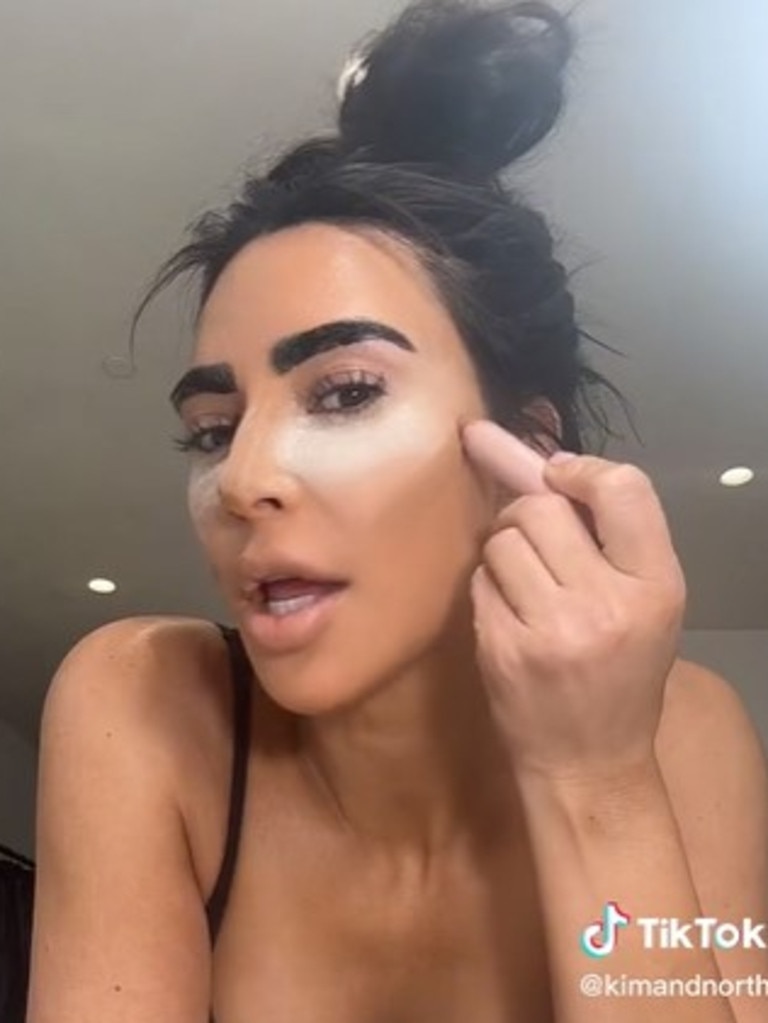 Viewers went wild for the TikTok on Reddit, with one writing: "I never thought id see chav kim," with a laughing face emoji.
Another posted, "I kinda dig British Kim," and a third added: "Lmfao I never thought I'd see Chav Kim but here we are."
"This is hella funny and iconic for her to be doing a stupid tiktok trend," yet another user commented.
"The awful makeup, the chewing gum, I f**kin love it," one fan agreed.
While Kim's video was clearly intended to be funny, the mother-of-four also appeared to throw shade at her sister Kylie Jenner in the clip.
At one point, she whipped out a Kylie Cosmetics blush and swirled neon pink blush on her cheeks using the brush.
The dig comes after Kim and Kylie had a squabble on social media earlier this week.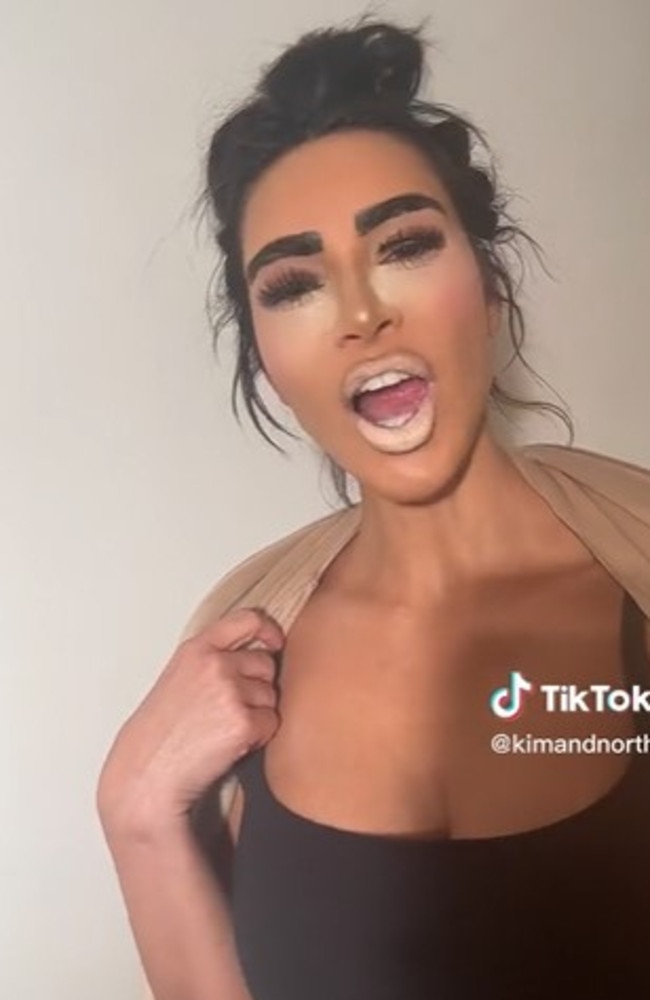 Kylie posted snaps of her posing in a field in a black SKIMS jumpsuit, prompting criticism from Kim for not promoting it.
Kim commented on the photo: "can u tag @skims please LOL."
Kylie responded: "I had to steal this from moms house and now you want me to promote?!!!!! wow," she wrote before tagging the Skims line.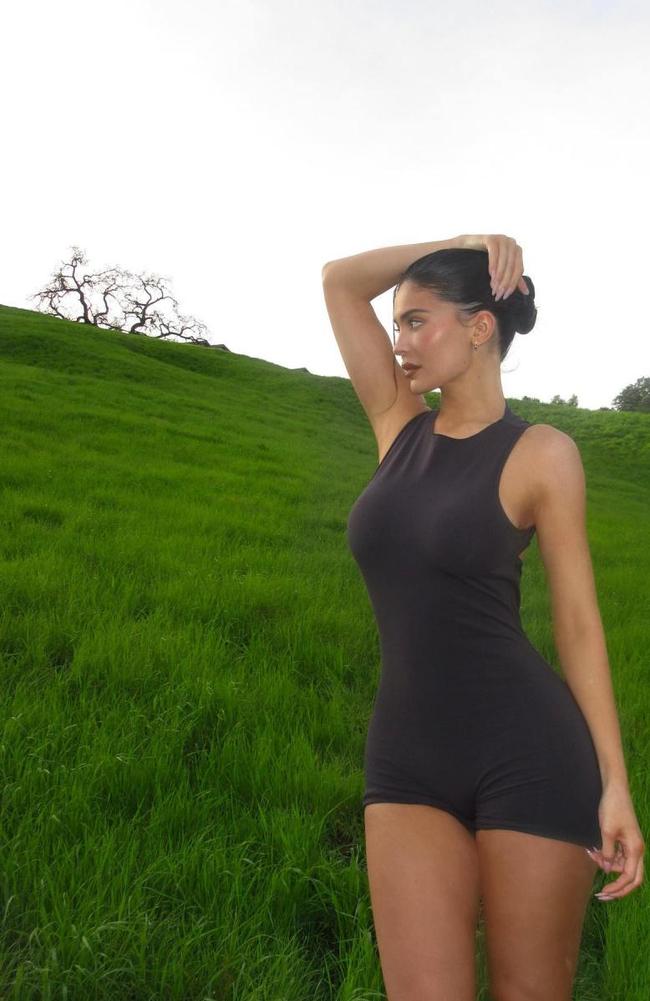 Hours later, Kim appeared to hit back by posting a TikTok of herself rolling her eyes.
She captioned it, "Every time I FaceTime my sisters group chat," and added an eye roll emoji.
The Kardashian sisters have reportedly been in a feud for months, and a good example is the sisters' trip to Miami.
During their getaway, they made a TikTok video in which Kylie, Khloe, Kourtney and Kendall were all messing around and having fun.
They were all wearing co-ordinating outfits, but Kim was absent from the girl's trip.
Fans picked up on Kim's absence, with one commenting: "And then there's Kim at home making TikToks with North."
This article originally appeared in The Sun and was reproduced with permission