Jake Paul has revealed on Piers Morgan Uncensored what he will earn from fighting Tommy Fury – and says he's "lost count" of how much he is worth.
Paul and Fury finally get it on after years of bad blood this Sunday when they step into the ring in Saudi Arabia.
Watch Boxing Live & On-Demand on Kayo. Selected international fights, classic bouts and more. New to Kayo? Start your free trial now >
The two bitter foes faced the media in the Middle East this afternoon ahead of the showdown and needed Derek Chisora to stop them from coming to blows.
The trouble erupted after Paul threw out a stunning all or nothing wager – which was accepted by Fury.
And the confident American YouTuber is adamant that he has already worked out a plan to down the 8-0 former Love Island star.
As part of the pre-fight build-up, the 26-year-old appeared on Piers Morgan Uncensored on Talk TV.
"I love it man, I love big moments, I love the high stakes," Paul said. "This is what I came into this sport to do, to put on big pay per views, big events.
"I'm putting it all on the line – the bigger the risk the bigger the reward.
"It's the UK versus the US. It's the Furys versus the Pauls and I have to go out there and prove I can beat a professional boxer because that's been the number one criticism of my career, so far. So I'm super excited about this."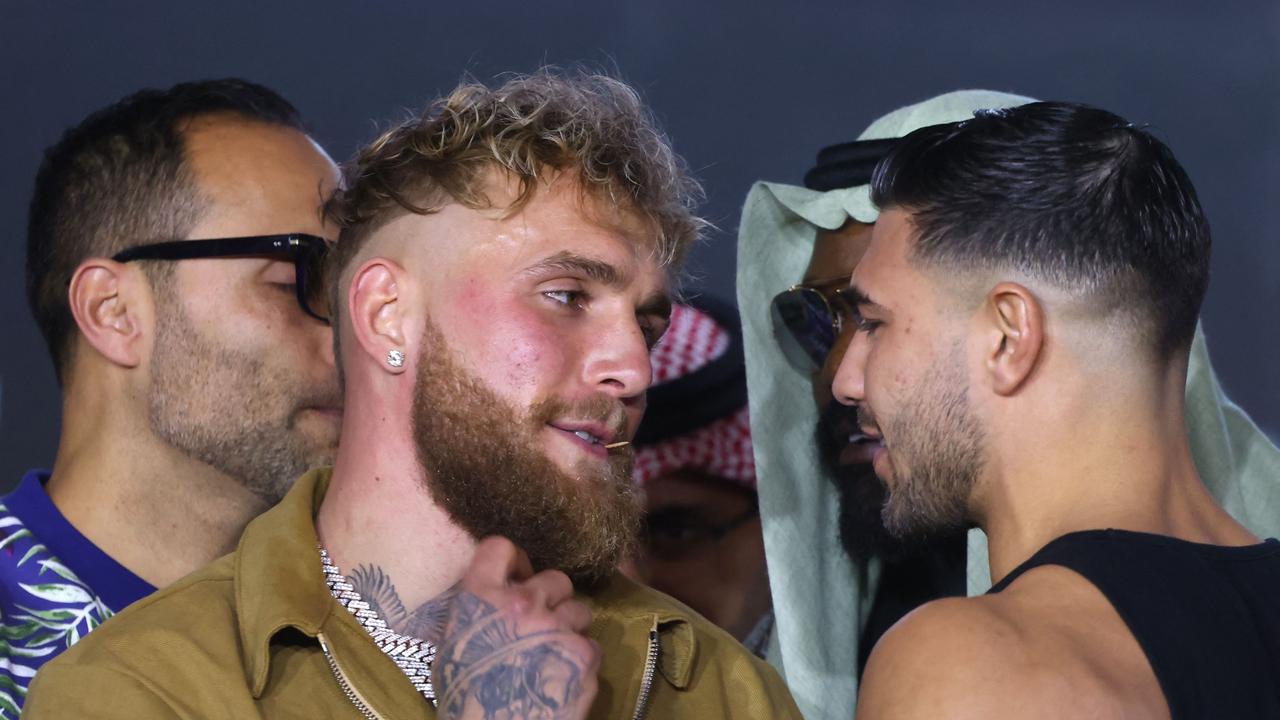 When asked about how much money he has made and will earn from this bout, Paul laughed and said: "A lot, a lot.
"It gets to a point where you make so much, you don't even count it any more. So yeah, I don't really know.
"I promise you Piers Morgan, I have no idea. I make money in lump sums, residuals, investments, equity, exits of companies. So the net worth is always going up and down, you are moving with the markets and such.
"I mean it when I say, you stop paying attention at some point. To me the money is great, but I really love boxing and this is what I was put on earth to do.
"When I first started out, I wasn't getting paid like I am getting paid now to box all these guys. This is as of two, three years ago … I would be doing this regardless of the money."
For the record, Forbes lists Paul's wealth at $US38m ($A47.5m).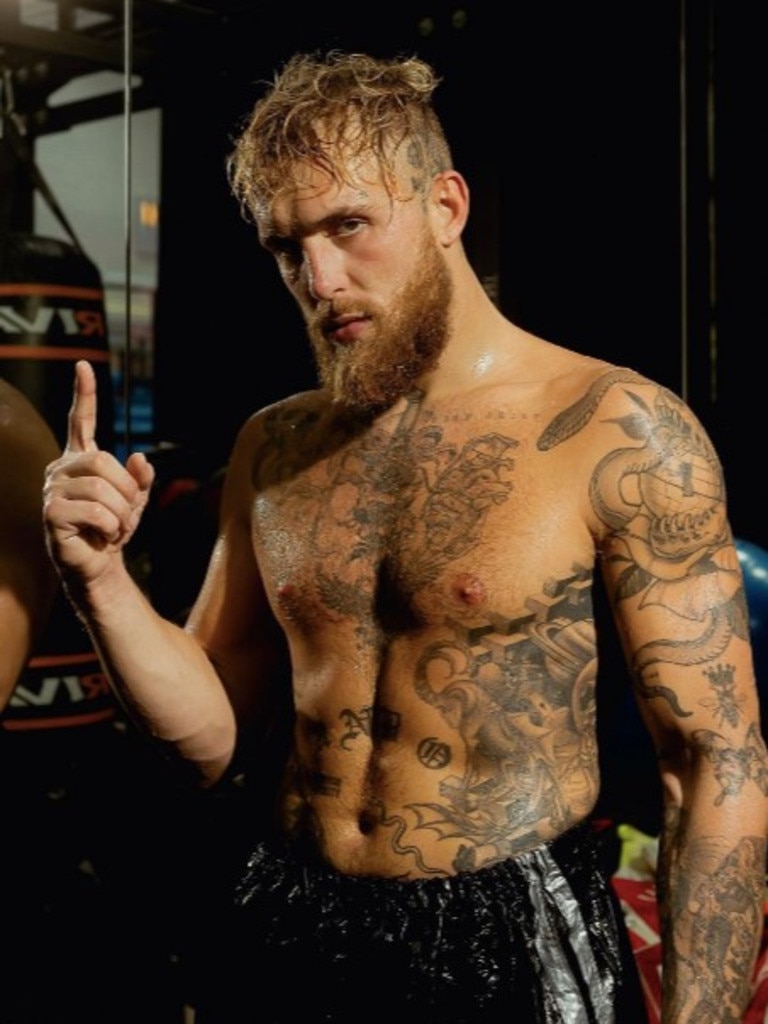 And when Morgan asked whether he had any doubts about if he will win, the confident Paul replied: "No I don't. I'm confident in my preparation.
"Anything can happen in a boxing match but you work to make those things not happen and he just doesn't have the power, the capabilities to do anything to be able to defeat me and that's why I'm willing to put my money where my mouth is because talk is cheap and that's why I'm putting it all on the line on Sunday night.
More Coverage

Tensions explode after insane $18m bet

'Can't fight': Boxing champ blasts Jake Paul
"You're going to see me knock this guy out."
This story first appeared in The Sun and was republished with permission.