ANALYSIS
In any war over Taiwan, China has one huge advantage: Proximity. Taiwan's position just 180km from the Chinese mainland makes power projection an awful lot easier than for the US, more than 11,000km away.
This is shortened when you take into account US allies across the Asia-Pacific, but it's still such a large advantage for China that US wargamers generally conclude that any war would probably be lost. This is not to say that it would be – nothing is certain – but there are great difficulties in winning it.
Chinese military helicopters fly past Pingtan Island, one of mainland China's closest points from Taiwan. Picture: Hector Retamal/AFP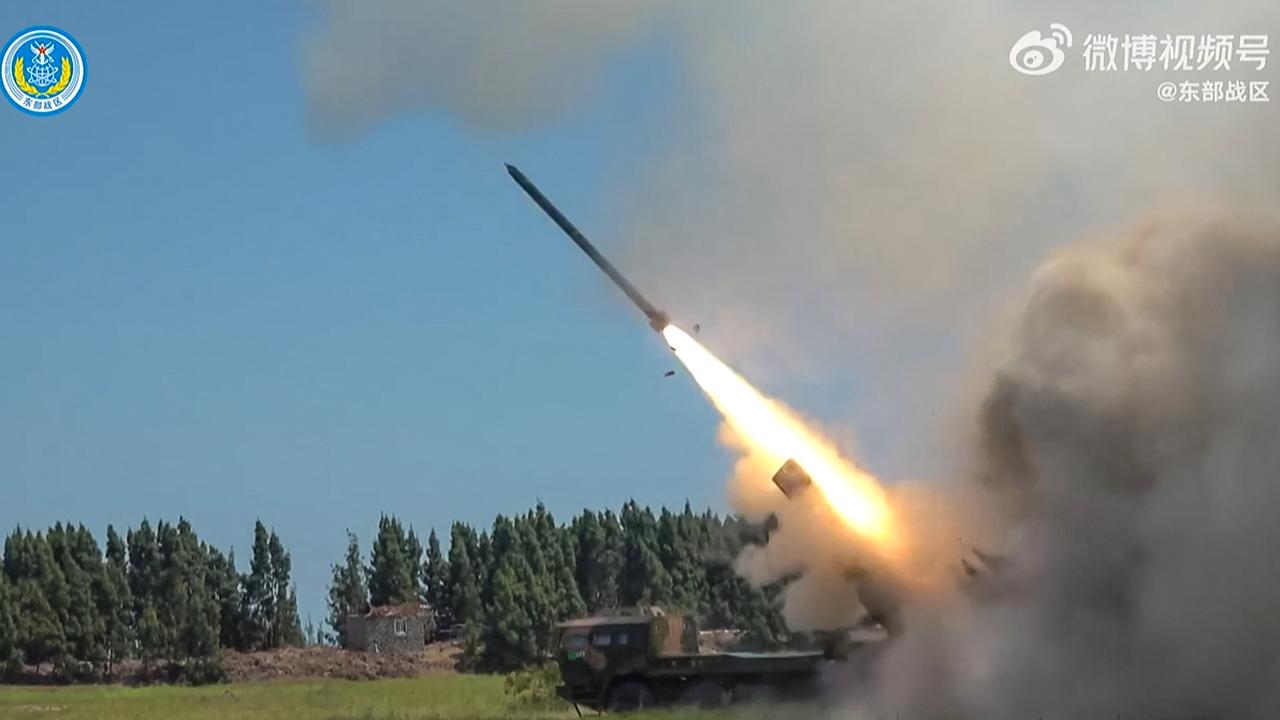 This is one major reason why US strategists have sustained a position of "strategic ambiguity" towards Taiwan. There is no formal alliance that would force the US to intervene in the event of an invasion.

But, there is another realm of potential warfare in which the Chinese geographic advantage is turned on its head to a distinct disadvantage. Moreover, it is an arena in which US proximity is unmatchable. Economic and financial power.
This is where Western nations need to look to deter and/or win a Taiwan war and, as it happens, we have a ready-made model to look to for inspiration – the recent pushback against Russia's invasion of Ukraine.
To put it bluntly, Western nations can and should crash the Chinese economy if CCP threats towards Taiwan become kinetic. No other nation on Earth is so utterly dependent upon the global economy. And it can be taken away in three easy steps.
Weaponise the dollar
First, as in the case of Russia, the US can weaponise its dollar and freeze Chinese currency reserves. Roughly $US1 trillion ($A1.4 trillion) of these are in US Treasuries with another secret $US2 trillion ($A2.8 trillion) scattered through various asset markets.
Contrary to popular belief, this is a much larger problem for China than it is for the US. China has matching domestic liabilities to its $US3 trillion ($A4.3 trillion) reserve pool and any freeze would immediately result in insolvency for associated entities, including its central bank and banking system.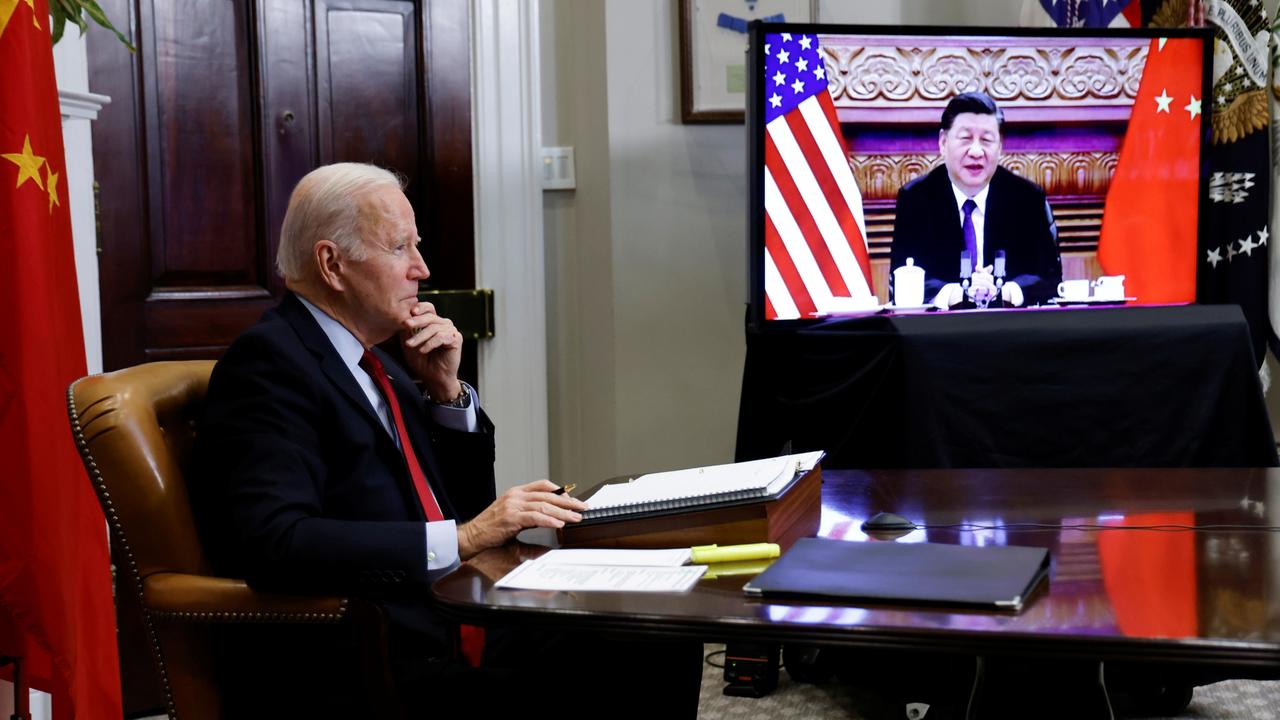 China can respond by printing money but its currency would collapse and inflation become an instant problem. The US would certainly see dislocations in various asset markets, but global capital would charge into its currency as a safe haven asset.
Boycott Chinese goods
Second, a boycott of Chinese goods would add catastrophic real economic pain to Chinese industry. Chinese exports are double the percentage of GDP as in the US. Any boycott of that trade would hit the former much harder than the latter.
This is made significantly worse by the composition of trade. The US is very well-equipped with high-end technology and is in the process of reinforcing that with huge investment in domestic production of componentry such as semiconductors so it could weather any loss from Taiwan.
Disrupt commodity imports
Third, China is incredibly reliant on commodity imports for its economic engine. Almost 50 per cent of the major industrial metals and bulk commodities that are shipped around the world land in China. Any blockade of this flow of inputs would collapse Chinese industry and construction, and strain its military before very long.
Some of this material flows overland, not least from its commodity-rich ally Russia, so China would have some options. But the bulk of flows is seaborne via oil, iron ore, copper, and grains.
Obviously, Australia would play a key role in any embargo. And it would hurt. But, commodities are fungible so we would find new markets eventually and prices are likely to skyrocket during the crisis, offering a salve for lost volumes.

A co-ordinated push by Western powers across these three theatres would deliver a devastating economic crash to China in which wealth and income evaporate, and it is even difficult to get the basics of survival such as food and energy.
This raises the prospect of insurrections. As the Chinese people suffer the privations of the CCP, who knows if they would rise up?
What matters is the CCP will be consumed from within by crisis and thus utterly distracted from international adventurism.
That's the rub. Nobody wants a war with China. Least of all a military conflict that costs untold lives, risks nuclear conflict and is imminently losable anyway.
But if the CCP wants to go to war, then the prospect of it letting take a free Taiwan without punishment is untenable as well. That will be a red rag to a bull for Beijing to expand Pax Sinorama right across the Indo Pacific, such that democracy and freedom recede everywhere including Australia.
The answer is to make clear now if China takes Taiwan, it will be thrown out of the global economy a la Russia, and any such move will mark the end, not the beginning, of the Great Chinese Empire.
---
David Llewellyn-Smith is chief strategist at the MB Fund and MB Super. David is the founding publisher and editor of MacroBusiness and was the founding publisher and global economy editor of The Diplomat, the Asia Pacific's leading geopolitics and economics portal. He is the co-author of The Great Crash of 2008 with Ross Garnaut and was the editor of the second Garnaut Climate Change Review. MB Fund is underweight Australian iron ore miners.