In 2002, Ben Affleck and Jennifer Lopez were at the then-peak of their powers.
She had been in a string of high-profile thrillers and rom-coms and her second studio album J.Lo had gone quadruple platinum. He had been riding high on a Hollywood wave since Good Will Hunting, and had released 16 movies in five years.
You could do much, much worse than Affleck and Lopez if you were casting for your $US75 million studio movie. No one could've predicted the disaster lying in wait for Gigli – especially its writer and director, Oscar nominee Martin Brest, whose career bombed out in the aftermath.
Affleck and Lopez met on the set of the mobster rom-com while she was still married to her second husband Chris Judd. Within a few months of the start of production, Affleck and Lopez were seen cuddling and kissing at a birthday party and two days after that, she filed for divorce from Judd.
Their celebrity romance became instant media fodder, fuelling an obsession with their glamorous courtship. They were hot, they were talented and they were – apparently – in love. It had everything, including the first superstar portmanteau, Bennifer, years before Brangelina, TomKat and Kimye.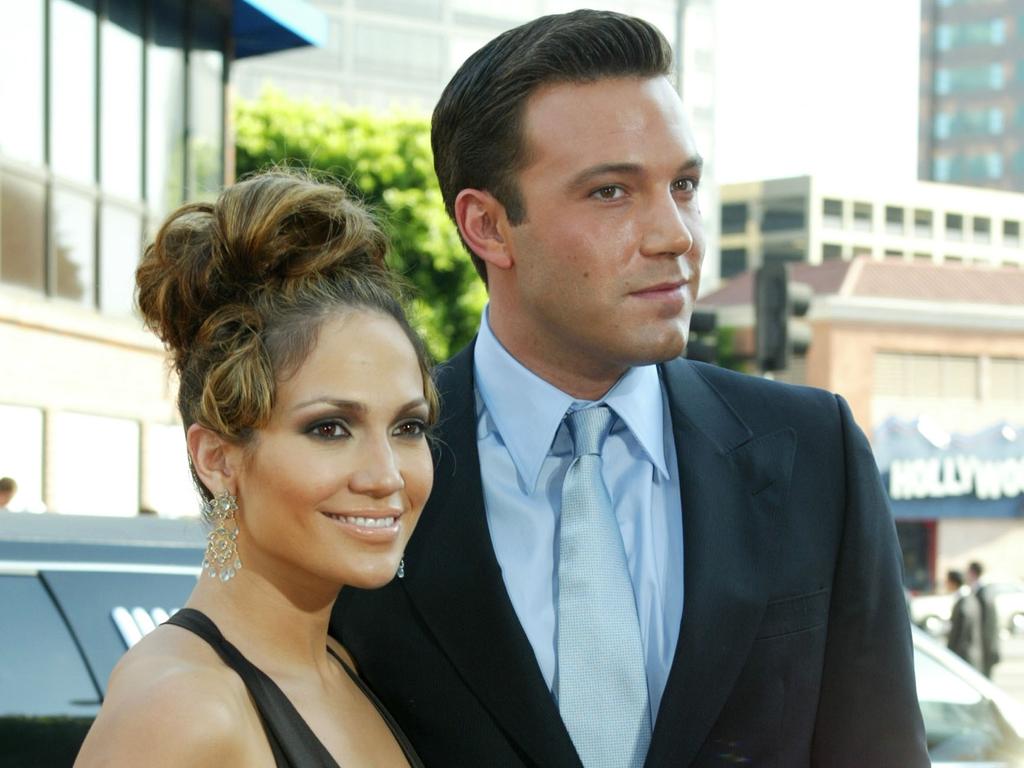 But there really is too much of a good thing and soon that same glamour, talent and hotness veered into "too much" territory. It didn't help when he played a starring role in the video clip to her song, "Jenny from the Block", a defiant recreation of the tabloid intrusion into their lives.
You know what's not convincing when you're intoning about your humble roots? Sunbathing on a yacht while your Hollywood boyfriend rubs your (admittedly perfectly toned) arse. Years later, Affleck would say he regretted doing that video.
By the time Gigli came out, the excess of Bennifer as a phenomenon was on the nose and the movie was primed to fail. Any excuse to excoriate the supercouple would do – and Gigli, which was universally panned as a genuinely clumsy and confused movie, offered up a whopper.
The first problem with Gigli was it arrived at the tail end of the mobster comedy trend which saw the likes of Whole Nine Yards, Get Shorty and Lock, Stock and Two Smoking Barrels rake in decent box offices against relatively modest budgets.
But mostly it was because Gigli was a bad movie. The plot centred on low-level gangster Larry (Affleck) who is ordered to kidnap the mentally disabled young brother of a prosecutor. But his boss also hires independent contractor Ricki (Lopez) to make sure it all goes smoothly.
That's the gist of it but with, obviously, some complications thrown in like a fuming mob moss played by Al Pacino, a meddling mother and a suicidal ex-girlfriend – hers, not his.
Oh yeah, because Ricki is a lesbian, apparently, but couldn't resist Larry's hokey charms after their prickly chemistry turned sexual. Right.

Gigli was comprehensively derided by almost every critic and became the butt of late-night talk show hosts' jokes, with the film's title becoming a byword for failure.
Newsweek's Jeff Giles wrote of it, "After the schadenfreudian thrill of watching beautiful people humiliate themselves wears off, it has the same annihilating effect on your will to live" while the UK's Daily Telegraph's Tim Robey warned, "It's every bit as atrocious as you may have heard, nay, worse".
The Wall Street Journal's Joe Morgenstern said, "More stupefying follies may come, but it's impossible to imagine how they'll beat this one for staggering idiocy, fatuousness or pretension".
Prominent critic Richard Roeper called it one of the worst movies he had ever seen and eventually condemned it as the seventh worst movie of the decade.
That's just a small sample. Gigli currently still has a six per cent rating on Rotten Tomatoes.
Even American audiences wrote it off, grading it a D- in the exit-polling style surveys run by CinemaScore while the movie swept that year's Razzie awards, "winning" top gongs for worst movie, worst actor, worst actress and worst director among others.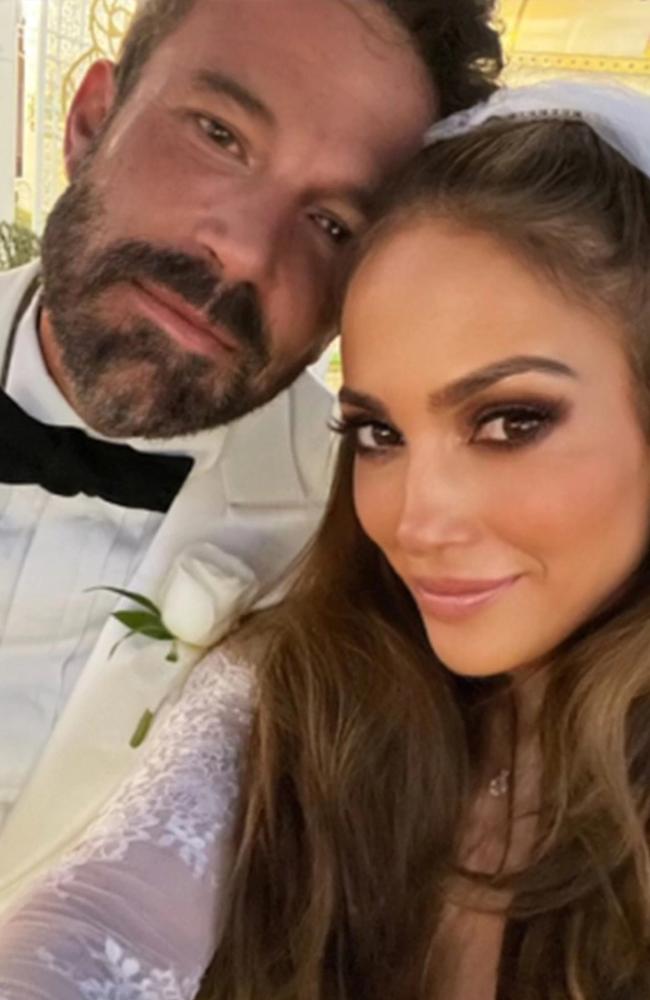 But the most telling measure is the box office. From a production budget of $US75 million, a big kitty for a rom-com in 2002, it only grossed back $US7.7 million globally.
After its first weekend in release, Sony pulled Gigli's ads while cinemas dropped showings when it was clear the negative publicity and word-of-mouth meant it was going to play to empty theatres. It mostly disappeared from marquees after the third week.
Originally, the losses were reported at $US55 million but Revolution Studios documents later obtained by The Wrap in 2011 revealed the true losses were over $US75 million.
Gigli's stink even carried over to Bennifer's next film project, Jersey Girl, a rom-com directed by Affleck's buddy Kevin Smith.
By the time Smith was on the publicity trail in 2004, Bennifer had spectacularly split and the filmmaker couldn't stop telling everyone Lopez's character dies minutes into the movie as an act of salvaging the marketing campaign for his flick.
Smith said at the time, as reported by Today, "In the post-Gigli world, you'd have to be an idiot to hype it as a Ben-and-Jen movie. This way, it's more honest."

Affleck even admitted Jersey Girl was at risk of being dragged down by Gigli. He said at the time, "Gigli was a movie that definitely suffered from the surfeit of publicity about me and Jen. So it was kind of 'enough already' before the movie came out.
"Also, Gigli, while it was a great experience and I had a great time making it, didn't really ultimately work as a movie, and Jersey Girl really does. I believe it's a beautiful movie and I'm really proud of it."
Jersey Girl had mixed reviews and made $US36 million against its $US35 million budget.
Affleck and Lopez's dulled shine would eventually regain their lustre – and Affleck has credited his experience on Gigli as a motivator for eventually moving into directing, starting with the acclaimed Gone Baby Gone.
And now that the two lovers have found each other again after two decades, Gigli is remembered for both being where it all started for their romance and also an enormous bomb. But in their long careers, it was merely a blip.
The same can't be said for filmmaker Brest, who had previously made Meet Joe Black, Scent of a Woman and Beverly Hills Cop.
He never had another credit on a movie again.