The documents, mostly dating from February and March, offer tantalising insights into the state of the conflict. There's a wealth of detail, much of it highly complex.
But reading between the lines, you get a real sense of the Pentagon doing its utmost to understand the course of the conflict, sometimes with difficulty.
The "fog of war" is definitely on display.
Take the critical question of how many men and pieces of equipment each side is losing. The raw data tells a story (as many as 223,000 Russian killed or wounded soldiers, versus as many as 131,000 Ukrainians), until you read that the Pentagon has "low confidence" in the numbers.
This is due to several factors, including operational secrecy, deliberate distortions and what is described as "potential bias in Ukrainian information sharing".
In other words, the US may be Ukraine's most important ally, but Washington doesn't always trust what it's being told.
A similar lack of certainty is visible in a summary of the battle for the Donbas, dated 22 February.
It says the Pentagon has "moderate confidence" that the battle is "likely heading for a stalemate throughout 2023."
But it goes on to say that it would have higher confidence in this assessment "if we could accurately estimate the endurance of Ukraine's operations," adding that it cannot fully account for the toll Ukraine's counter-offenses in late 2022 took on Russian morale and equipment.
These are just a few examples of the questions swirling around the minds of Pentagon planners on a daily basis. There are a host of others.
What might cause Israel to get more involved? Can South Korea be prevailed upon to set aside its reservations and supply Kyiv with badly needed artillery shells? What if Vladimir Putin dies?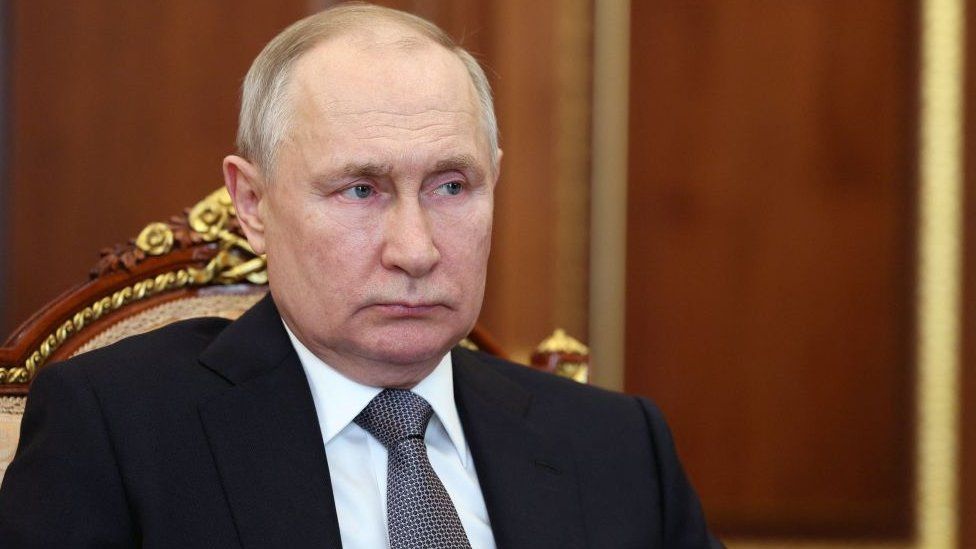 Given the high levels of uncertainty, it's hardly surprising that Washington should revert to covert means to improve its understanding of what's going on.
Even if that means spying on the very country it says it's committed to helping.
And so we hear of intercepted conversations in which Ukraine's President Volodymyr Zelensky and his top officials discuss the pros and cons of hitting Russian targets in Belarus or Russia itself.
There are rumours too.
On 17 February, President Zelensky's Chief of Staff Andriy Yermak learned of an alleged Russian plot to sabotage Vladimir Putin's "special military operation", involving the Russian Chief of the General Staff, Valeriy Gerasimov, and the head of National Security Council, Nikolay Patrushev.
The plot, allegedly timed to coincide with a day when Vladimir Putin was scheduled to begin a round of chemotherapy, never materialised.
But for the Pentagon, anxious to detect signs of division and weakness in Moscow, one can imagine that the report must, for a day or so, have seemed intriguing.
Military conflicts are large, complex events, always shifting according to a wide range of military and political factors.
Which means that circumstances are likely to have changed in subtle ways in the weeks since the documents were drawn up.
The much reported case of Ukraine's air defences is a good example.
At least two documents from late February describe a situation in which key elements of Ukraine's defences - Soviet-era SA-11 and SA-10 surface-to-air missiles - are expected to run out by March 31st and May 2nd respectively.
Given that the two systems combined account for 89% of Ukraine's medium to high range protection, according to the document, these sound like dire predictions.
The projections are based on what is described as "current interceptor consumption", with the conclusion that Ukraine can only withstand 2-3 more waves of Russian attacks on its civilian infrastructure.
In fact, there have been no further mass attacks on Ukraine's infrastructure, meaning that Ukraine will have been able to eke out some of its precious stocks a little longer.
Nor is there any reference in the documents to the arrival of 13 MiG-29 jets from Slovakia, only approved by the government in Bratislava in mid-March.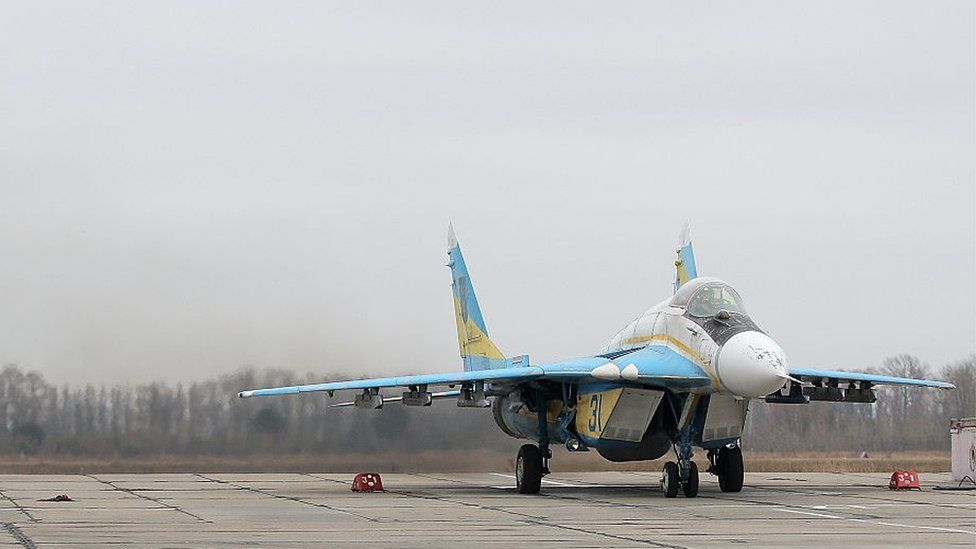 Inevitably, the overwhelming tone of these documents is more sober, even pessimistic, than most public American pronouncements about the war.
There are no predictions here of sweeping Ukrainian successes when its much anticipated counter-offensive begins, possibly in the coming weeks.
Instead, the talk is of "modest territorial gains."
It's likely that some of Ukraine's reported weaknesses will have informed joint US-Ukrainian planning long before they came to public attention.
What we don't know, because these snapshots, although recent, are mere glimpses of a constantly evolving situation, is how successfully any of those weaknesses have been addressed.