Johnny Depp and Amber Heard's sensational court showdown has come to a close, with a jury ruling in favour of the Pirates of the Caribbean star.
Heard was ordered to pay Depp US$10 million (A$14 million) in defamation compensatory damages and US$5 million in punitive damages after the jury decided she "acted with actual malice."
However, the jury did agree with one aspect of Heard's claim — that she was defamed by Depp's lawyer when he called her abuse allegations a hoax — and awarded her US$2 million (A$2.78 million) in compensation and $0 in punitive fees.
A seven-person panel in Fairfax, Virginia, reached the decision Wednesday, local time after deliberations began on Friday.
It took them approximately 13 hours to reach a verdict.
While Heard was present, Depp — who brought this defamation lawsuit against his former wife — was not in court when the decision was read.
He had a previously scheduled work commitment in the UK, according to sources.
The verdict was expected to be read at 3pm DC time which was 3am in Perth and 5am in the eastern states.
But as soon as the jurors returned, Judge Penny Azcarte sent them away again as they had failed to fill out the compensatory damages part of the form that was supposed to be filled in.
Depp and Heard react
Shortly after the verdict was announced, Heard released a statement, claiming she was "heartbroken".
"The disappointment I feel today is beyond words. I'm heartbroken that the mountain of evidence still was not enough to stand up to the disproportionate power, influence, and sway of my ex-husband," she said.
"I'm even more disappointed with what this verdict means for other women. It is a setback. It sets back the clock to a time when a woman who spoke up and spoke out could be publicly shamed and humiliated.
"It sets back the idea that violence against women is to be taken seriously. I believe Johnny's attorneys succeeded in getting the jury to overlook the key issue of Freedom of Speech and ignore evidence that was so conclusive that we won in the UK. I'm sad I lost this case. But I am sadder still that I seem to have lost a right I thought I had as an American — to speak freely and openly."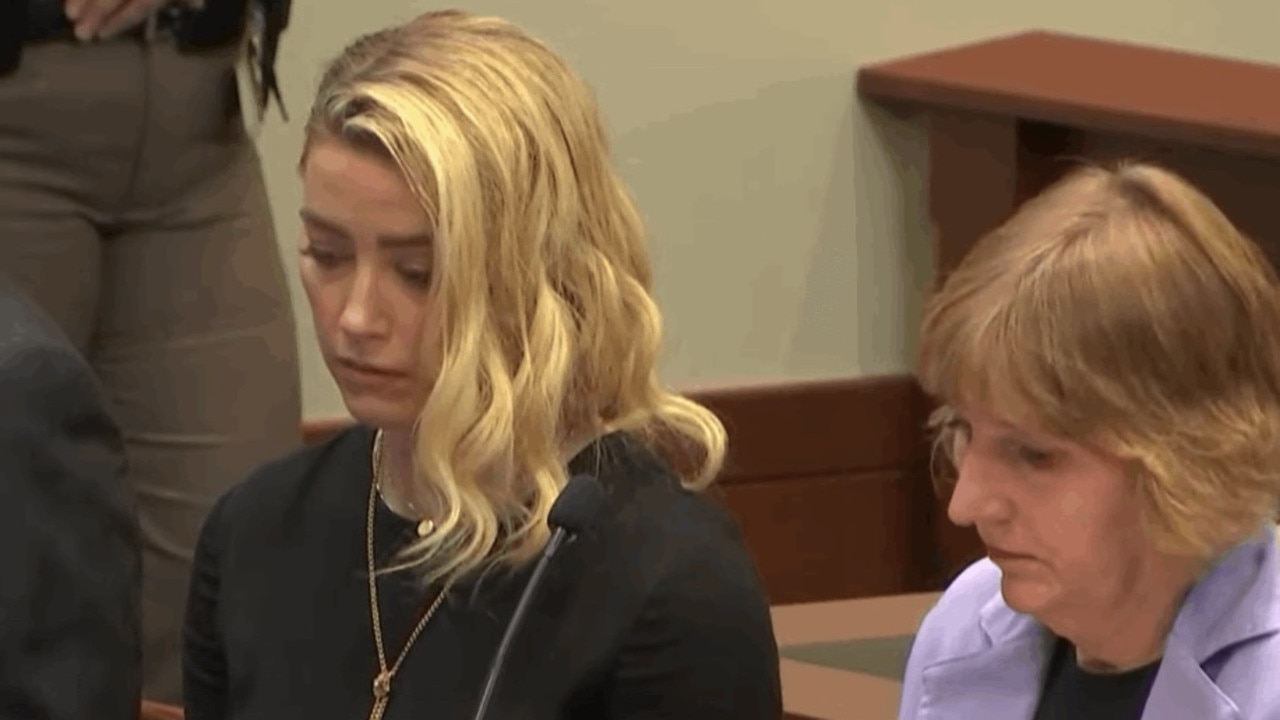 Depp also released a statement in the wake of his court victory.
"Six years ago, my life, the life of my children, the lives of those closest to me, and also, the lives of the people who for many, many years have supported and believed in me were forever changed. All in the blink of an eye," he said.
"False, very serious and criminal allegations were levied at me via the media, which triggered an endless barrage of hateful content, although no charges were ever brought against me.
"It had already travelled around the world twice within a nanosecond and it had a seismic impact on my life and my career.
"And six years later, the jury gave me my life back. I am truly humbled."
Depp went on to explain that his goal had been to "reveal the truth, regardless of the outcome".
"Speaking the truth was something that I owed to my children and to all those who have remained steadfast in their support of me. I feel at peace knowing I have finally accomplished that."
The defamation trial, which began on April 11, saw both parties level explosive accusations against each other as they testified about their tumultuous relationship.
Heard was sued by Depp for $US50 million ($A67 million) over a Washington Post op-ed she wrote in 2018 which implied he abused her. Although she did not name him, he claimed her allegations were false and cost him lucrative movie roles. Heard countersued for $US100 million ($A134 million), claiming she suffered "rampant physical violence and abuse" at her ex-husband's hands.
After meeting on the set of The Rum Diaries, Depp, 58, and Heard, 36, began dating in early 2012, before tying the knot in a private ceremony in 2015.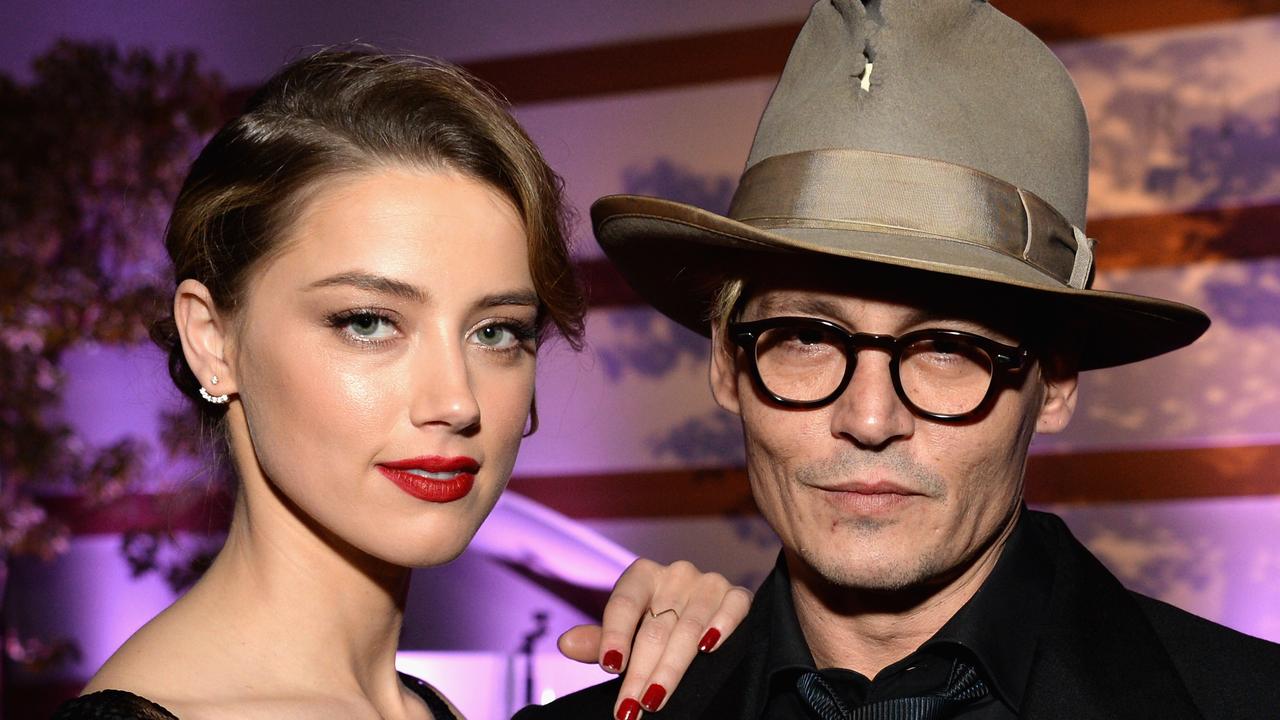 By May 2016, Heard filed for divorce from Depp, obtaining a temporary restraining order against him just four days later. She alleged at the time that Depp had physically abused her, usually while he was under the influence of drugs or alcohol.
Six years later, and the defamation trial between the two – which ran for more than a month – has seen explosive details of their tumultuous relationship laid bare before the court, with both sides alleging shocking behaviour.
Financial losses
During the explosive trial, Depp's lawyers put experts on the stand who testified that he'd lost millions because of the abuse allegations, including a $US22.5 million ($A32 million) payday for a sixth instalment of Pirates Of The Caribbean.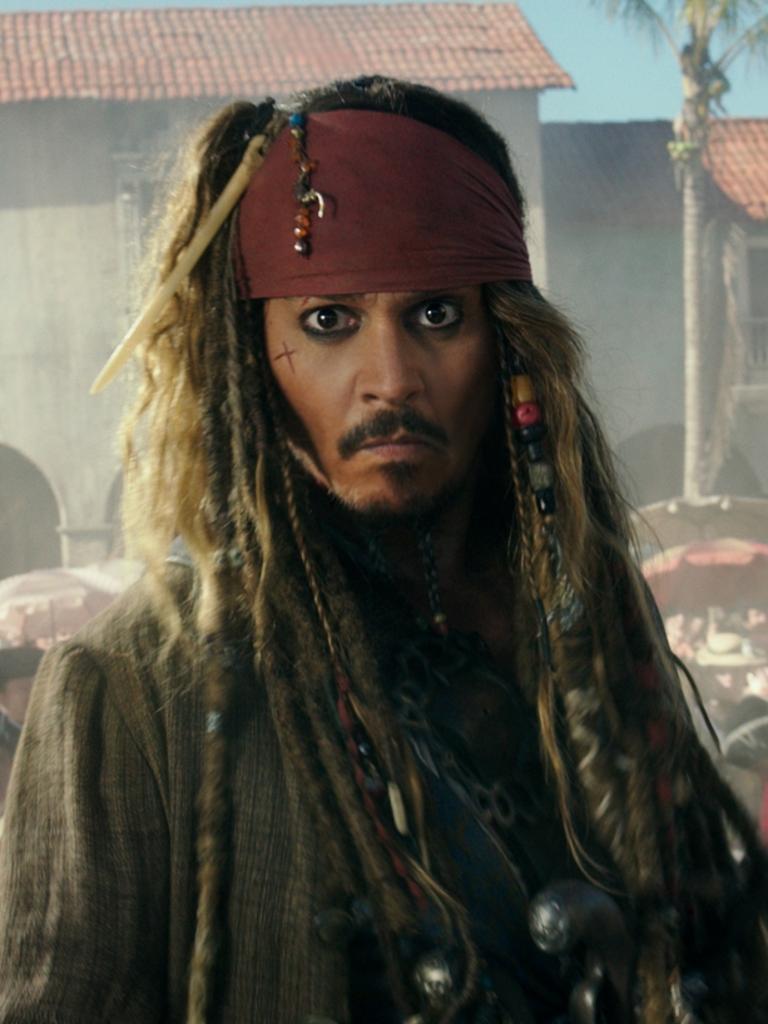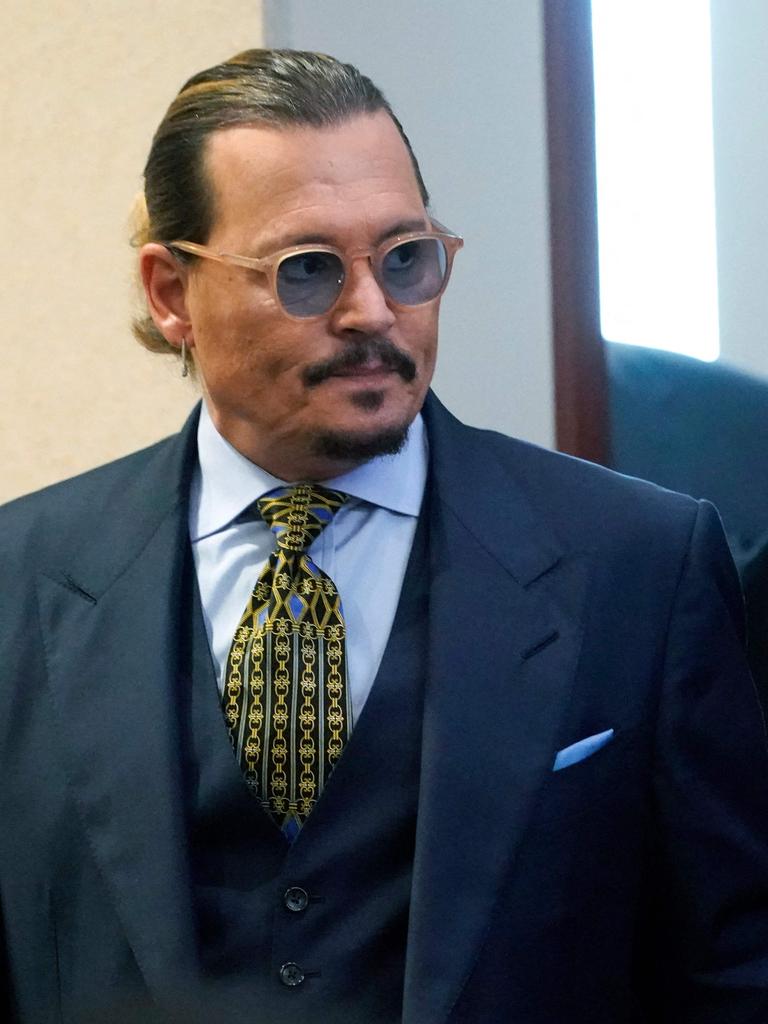 His talent manager, Jack Whigham, corroborated that claim during his time on the stand, testifying that Depp had had a verbal agreement with Disney to reprise his role as Captain Jack Sparrow in a proposed sixth film, but by early 2019, it became clear that the studio was "going in a different direction".
"After the [Washington Post] op-ed, it was impossible to get him a studio film," Mr Whigham told the court.
However, lawyers for Heard argued that it was not the article that damaged Depp's career but rather his own actions.
The court heard that Tracey Jacobs, Depp's former agent, was forced to travel to Australia twice while he was working on Pirates Of The Caribbean 5, to "talk to" him in response to complaints about his behaviour made by the film crew.
The Hollywood powerbroker said he "consistently showed up late" on "virtually every movie" he worked on and that she believed that to be the result of his alleged increased use of alcohol and drugs.
Meanwhile, during Heard's cross-examination, she revealed that her lead part as Princess Mera in 2023's Aquaman and the Lost Kingdom, became a "very pared-down version" of what it was originally supposed to be.
According to Heard, she had to fight to be in the sequel, alleging that Warner Bros "didn't want to include" her.
"I was given a script and then given new versions of the script that had taken away scenes that had action in it, that depicted my character and another character – without giving any spoilers away – two characters fighting with one another, and they basically took a bunch out of my role," Heard told the court. "They just removed a bunch out."
Heard reportedly appears in just 10 minutes of the new film, despite being prominently featured in 2018's Aquaman.
Despite that, she was paid well for the tiny role, testifying that she made $US2 million ($A2.8 million), which was double what she received for the original.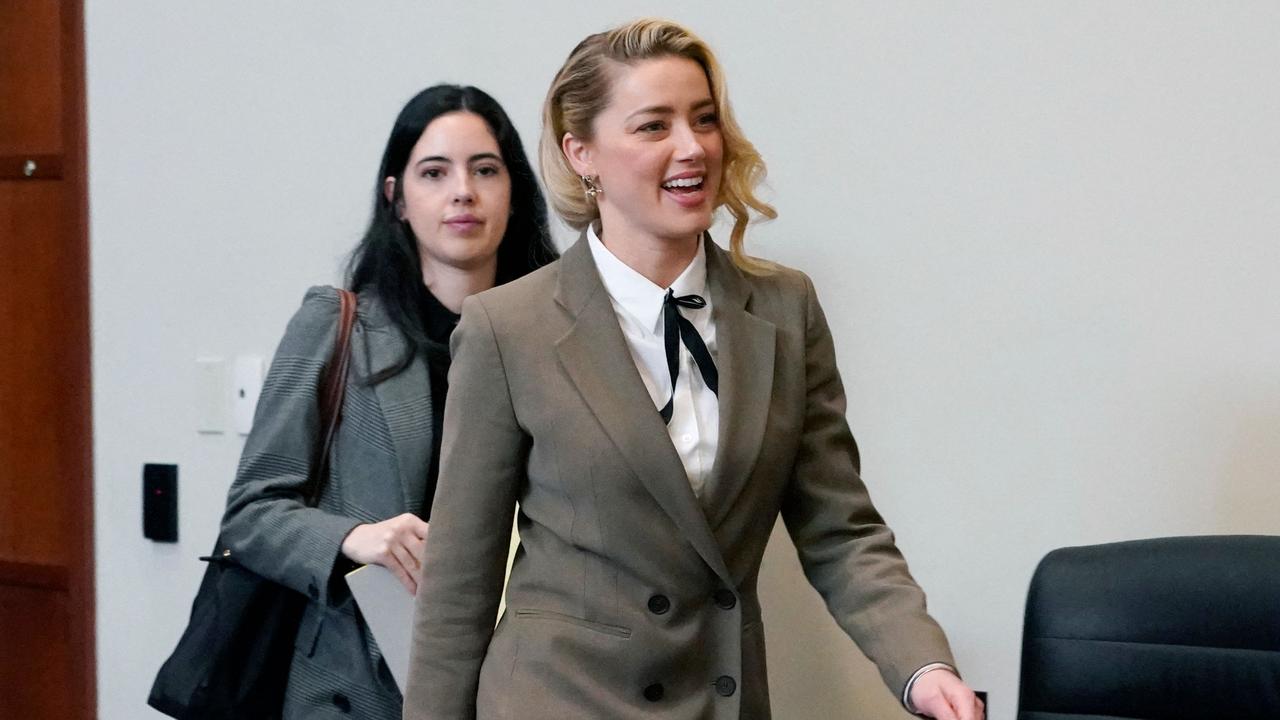 'Smear campaign'
During her time on the stand, Heard also alleged her ex-husband mounted a "sophisticated smear campaign" to ruin her career and reputation after she filed for divorce in May 2016.
She told the jury that she tried to get Depp to "stop the smear campaign," adding: "I was begging not to deal with this, to be where I'm sitting today."
The actress claimed that Depp threatened to make her unhireable in Hollywood.
"Johnny told me that he would ruin me," she said. "That no one would ever touch me – professionally that no one would ever work with me again. That I would never work again. That he would ruin my career."
Explosive recordings
While Heard was being cross-examined under Depp's lawyer, audio was played of an explosive argument between her and Depp.
During the clip, Heard can be heard repeatedly telling Depp to "suck my d**k" and said he was a "washed up piece of sh*t".
"You're a f***ing kid yourself, I wish I hadn't bought into any of the lies you sold," she was heard telling him in the audio.
Depp then told Heard was a "spoiled brat" and said she was a "joke" in the entertainment industry.
"Your jealously is so tragic," Depp was heard saying.
He then told her to run off to "one of your 15 other houses".
Heard admitted to calling Depp "horrible, ugly things".
"We spoke to each other in a really horrible way," she told the court.
Late-night visits from famous friends
As the trial progressed, jurors were also shown a video of Heard escorting her Pineapple Express co-star James Franco into a lift and up to the penthouse apartment she shared with her then-husband, one day before she filed for divorce.
The May 22, 2016, visit at about 11pm was one day after Heard alleges that Depp hit her in the face with a mobile phone.
In the footage, Heard and Franco both had their backs to the camera and their heads bowed. At one point, Franco affectionately rested his head on her neck.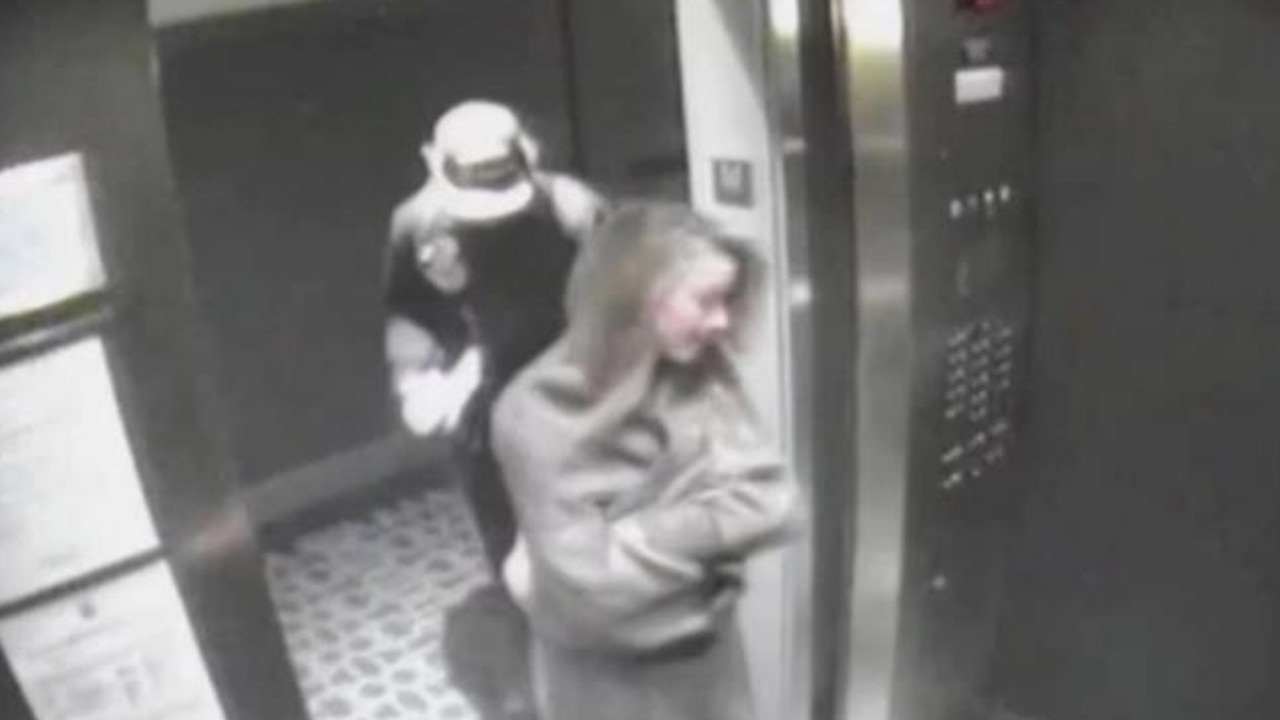 Depp has accused Heard and Franco of having an affair during their marriage – an allegation they've both denied.
Heard confirmed that it was Franco in the video and that the two former co-stars were going to her penthouse.
"That's where I lived, yes," she testified.
During Heard's cross-examination, Depp's lawyer Camille Vasquez suggested that it was odd she would invite Franco to the apartment she shared with her husband who she had described as violent and jealous.
The infamous Australian blow-up
Depp and Heard's infamous and ill-fated 2015 trip to Australia – during which the actor lost the tip of a finger – was violent from the start, Heard told the jury.
The actress testified that at one point during their stay, Depp started shoving "me up against the fridge, has me up against the throat, bashing me against the wall, the fridge".
"I don't remember the exact sequence of things, I wish I did," she told the court. "When he shoved me, I went skidding across the floors … I just slid, breaching my skin against this beautiful wooden floor."
Heard broke down into heaving sobs on the stand as she recalled Depp brutally attacking her and inserting a bottle inside her during the March 2015 trip.
"I didn't know if the bottle he had inside me was broken," she said, breathing heavily as she held back tears. "I couldn't feel it. I couldn't feel anything."
Before the alleged assault, Depp had held up a broken bottle to Heard's face and threatened to cut her with it, she testified.
"My nightgown came completely off, it was ripped off of me," Heard said through tears, adding that the actor was punching the wall next to her head.
"I was naked, slipping around on this tile [on the floor]," she continued. "He's screaming at me and saying I ruined his life."
Heard woke up after Depp allegedly assaulted her with a liquor bottle – and found him with his finger severed, she testified.
"I figured out he was missing a finger," she said, describing a trashed house they were renting in Australia with writing in dried blood on the walls, along with blue paint.
Heard said she couldn't decipher what the message Depp wrote in blood was, but it was clear it was for her.
Under cross-examination by Depp's lawyer, Camille Vasquez, Heard said it was her "best guess" that the finger injury occurred following Depp smashing up an antique phoned attached to the wall.
But Ms Vasquez said: "Mr Depp lost his finger after you threw a bottle at him.
"You're the one who assaulted someone with a bottle in Australia, isn't that right?"
"That is incorrect. I didn't assault Johnny in Australia, I didn't assault Johnny ever. I couldn't," Heard replied.
The jury was shown an image of Depp and Heard on a boat during their Australian trip where Depp's finger, in a splint, could clearly be seen.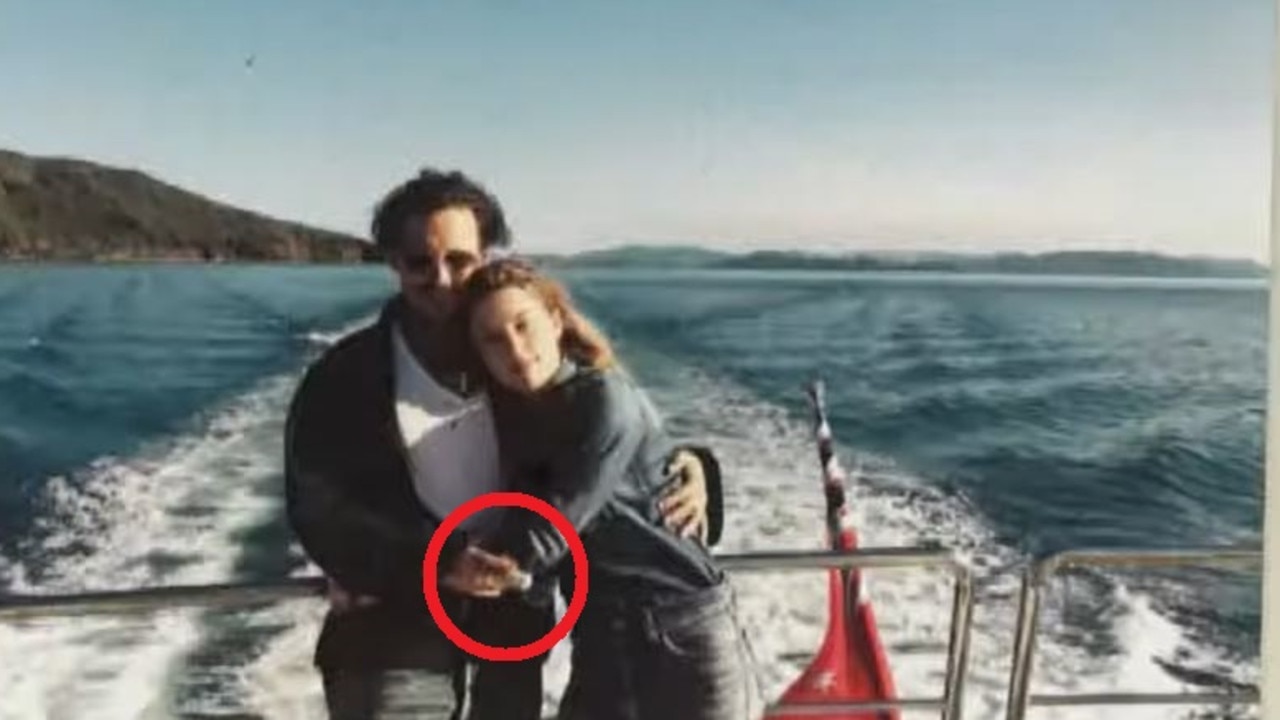 'Wouldn't survive'
Heard said she decided to file for divorce from Depp in May 2016, despite his assurances that he was clean and sober, that he was sorry and that he "wasn't the monster".
"I had worked so hard to try to make this relationship work … it was falling apart," Heard told jurors of her unravelling marriage. "I knew I had to leave him. I knew I wouldn't survive if I didn't."
"The violence was now normal and not the exception," she testified.
Through tears, Heard said her decision to divorce "was so hard but I knew I had to do it".
Heard said she "loved Johnny so much", but reiterated that she felt the only way out for her was to leave him.
"I knew if I didn't [divorce him], I likely wouldn't literally survive," she said. "I was so scared."
While being questioned by her lawyer, Heard also defended her 2018 Washington Post op-ed, insisting her claims were all accurate.
"What, if anything, in this op-ed is incorrect?" Heard's lawyer Elaine Bredehoft asked.
"Nothing," the actress testified. "Every word is true."
Previous lawsuit
In 2020, Depp lost his libel case against News Group Newspapers (NGN) – the publisher of The Sun – over an article that called him a "wife beater", published in 2018.

Depp sued the paper after it claimed he assaulted Heard, which he denied. The Sun argued that the article was accurate.
The trial played out over three weeks, attracting headlines worldwide, before the judge said the publication proved what was in the article to be "substantially true". He found 12 of the 14 alleged incidents of domestic violence had occurred.