At least 46 people – men and women ranging from teens to young adults – have been found dead inside a tractor-trailer in what appears to be a failed migrant smuggling attempt.
The bodies were discovered inside the 18-wheeler in Texas on Monday (local time).
They were found on Quintana Road in San Antonio, with 16 survivors rushed to area hospitals in varying conditions, KSAT reported, citing multiple police sources, reports the New York Post.
Twelve of those were reported to be adults, while four were children.
Three people have been taken into custody in connection with the incident, but it has yet to be determined if they were "absolutely connected to this or not", SAPD Chief William McManus told reporters.
He said officers received the first call about the truck just before 6pm from a worker in a nearby building who said he heard a cry for help and called police.
Texas governor Greg Abbott wasted no time getting political, claiming "these deaths are on Biden", adding: "They are the result of his deadly open border policies" in a tweet on Tuesday.
Joe Biden's administration introduced a rule during the pandemic that denies migrants a chance to seek asylum. However, critics believe the measure has encouraged repeat attempts because there are no legal consequences for getting caught.
Since March 2020, there have been more than two million instances of people crossing the border illegally and being expelled.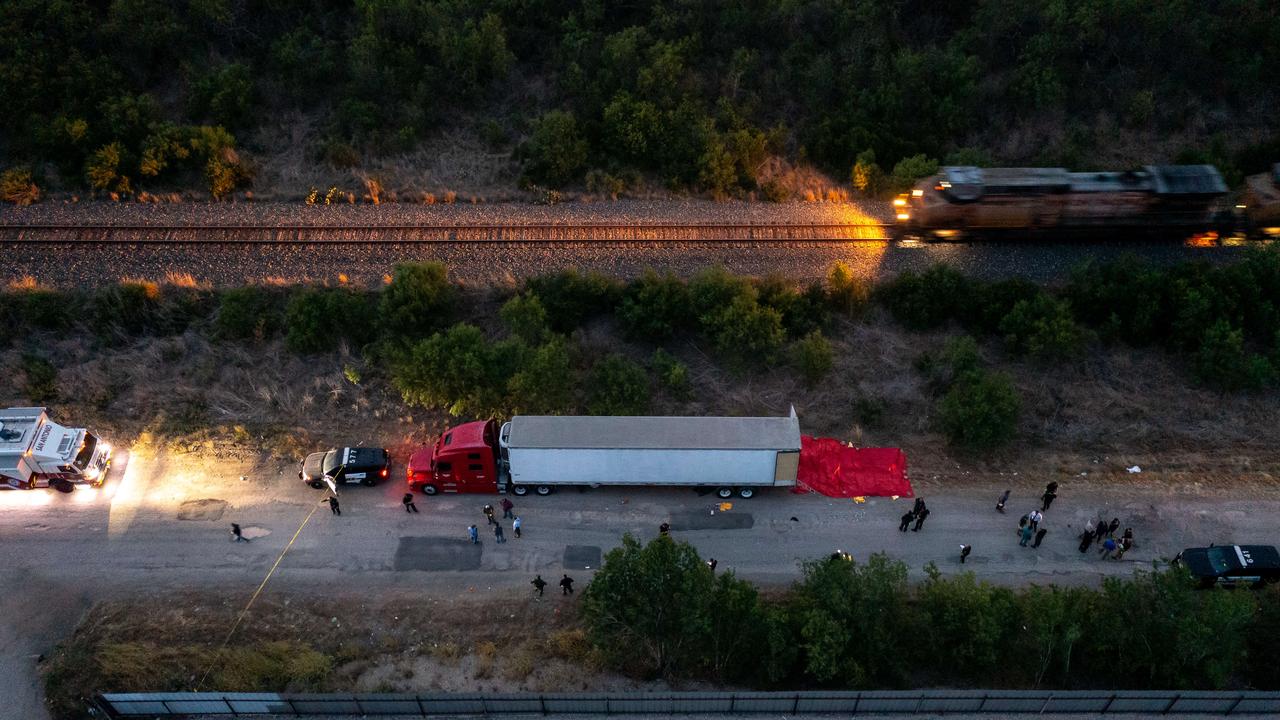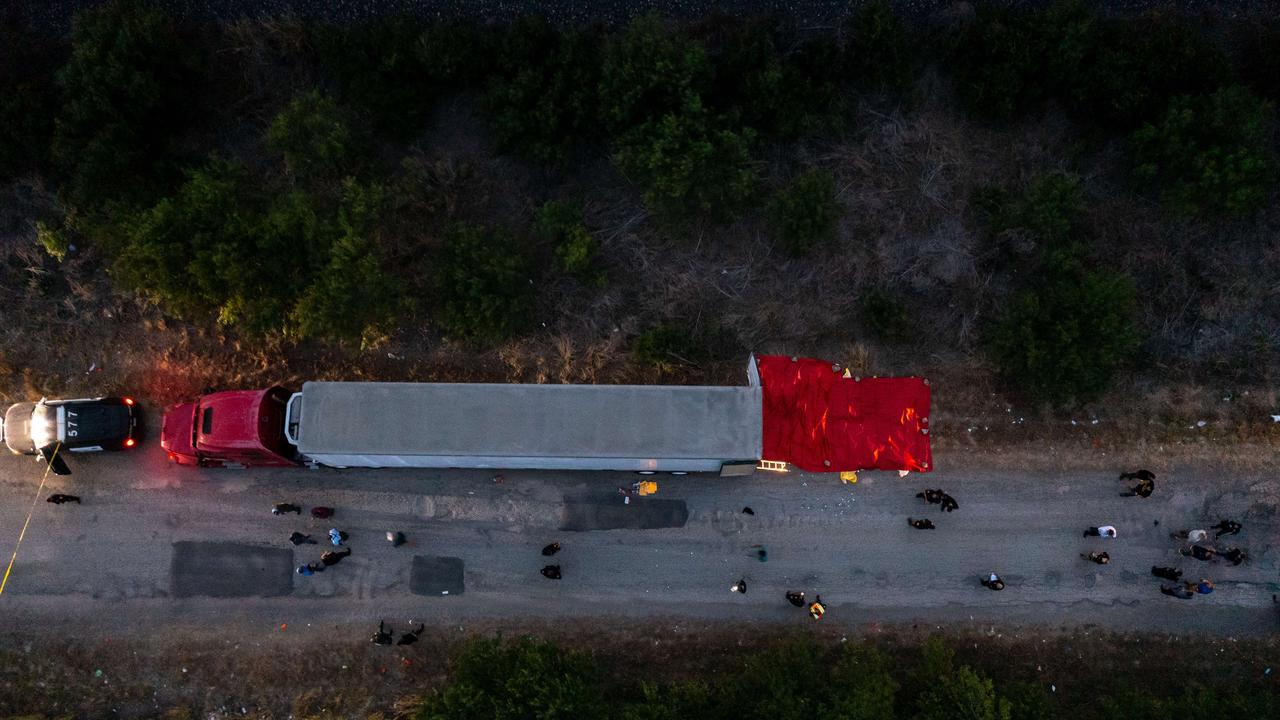 San Antonio Fire Department Chief Charles Hood said when fire crews arrived, the door to the truck was open and there was at least one body outside.
"The patients that we saw were hot to the touch," he said. "They were suffering from heatstroke, exhaustion."




He added there were "no signs of water in the vehicle or visible working AC inside".
First responders who found the bodies in the truck are receiving counseling.
"You're not supposed to open up a truck and see stacks of bodies in there. None of us come to work imagining that."
Local journalists near the scene reported spotting yellow tarps near the back of the open truck, as well as a large "mass casualty – evacuation" ambulance rushing by and dozens of officers from the San Antonio Police Department, Homeland Security and Border Patrol on the scene.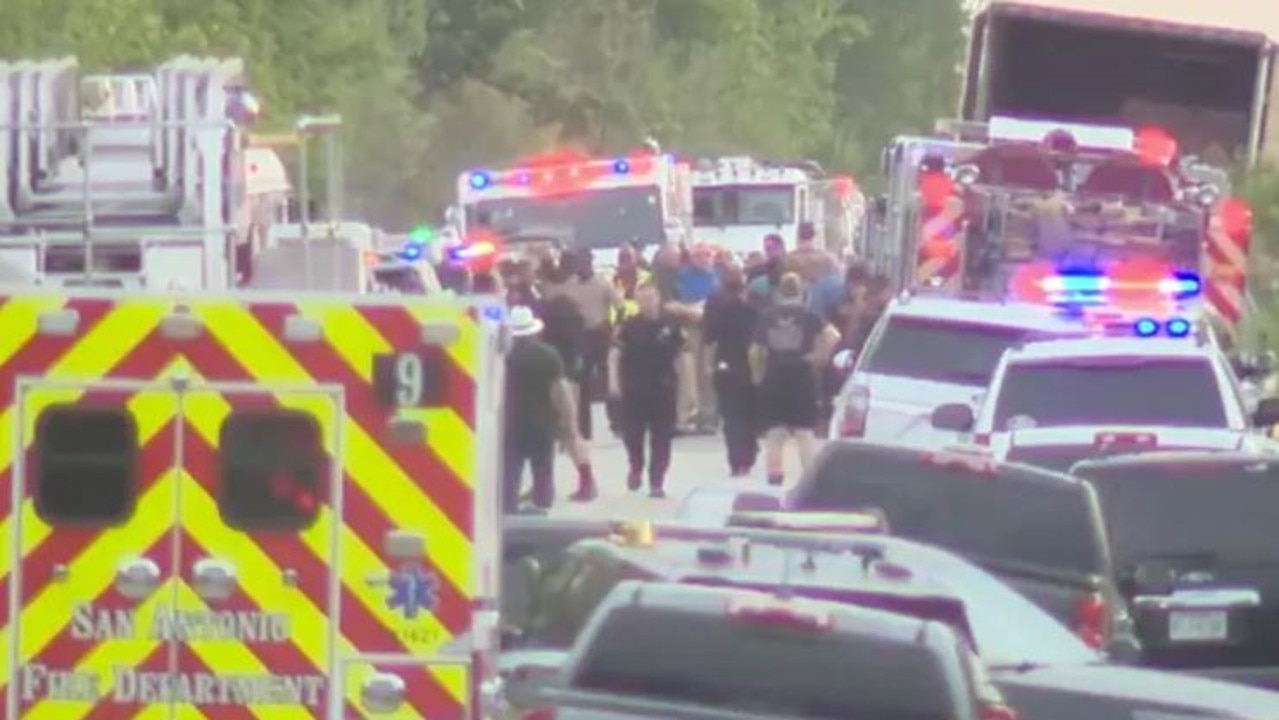 The tractor-trailer was abandoned in a remote area near railroad tracks and the driver remains at large, according to the New York Times.
According to the Washington Post, the truck was registered under the name of an Alamo man.
However, the man's son-in-law, Isaac Limon, told the outlet the nuber on the truck has been fraudulently used by smuggler.
He said that the truck corresponding to the registration is a Volvo hauling grain in another part of Texas last week.
"It was a perfect setup," he told the outlet, adding that his father-in-law was shaken up by the incident.
"The truck is here. I'm looking at it right now. Sad to say, but he's a bit of a victim, too, because people believe it was him."
Officers and first responders were walking the train tracks with thermal imaging cameras to find any possible survivors and the driver, KSAT reported.
A law enforcement source told the San Antonio Express-News there were "probably close to 100 (people) in the truck," and "about half of that" could be dead.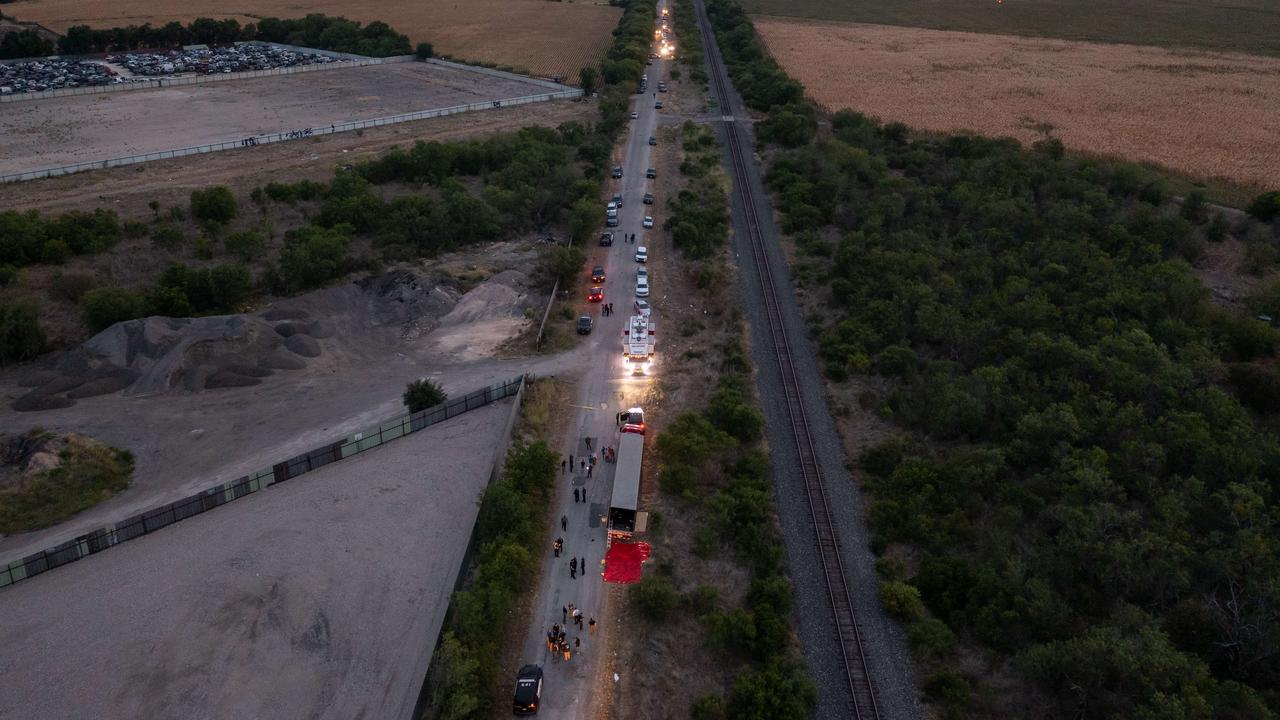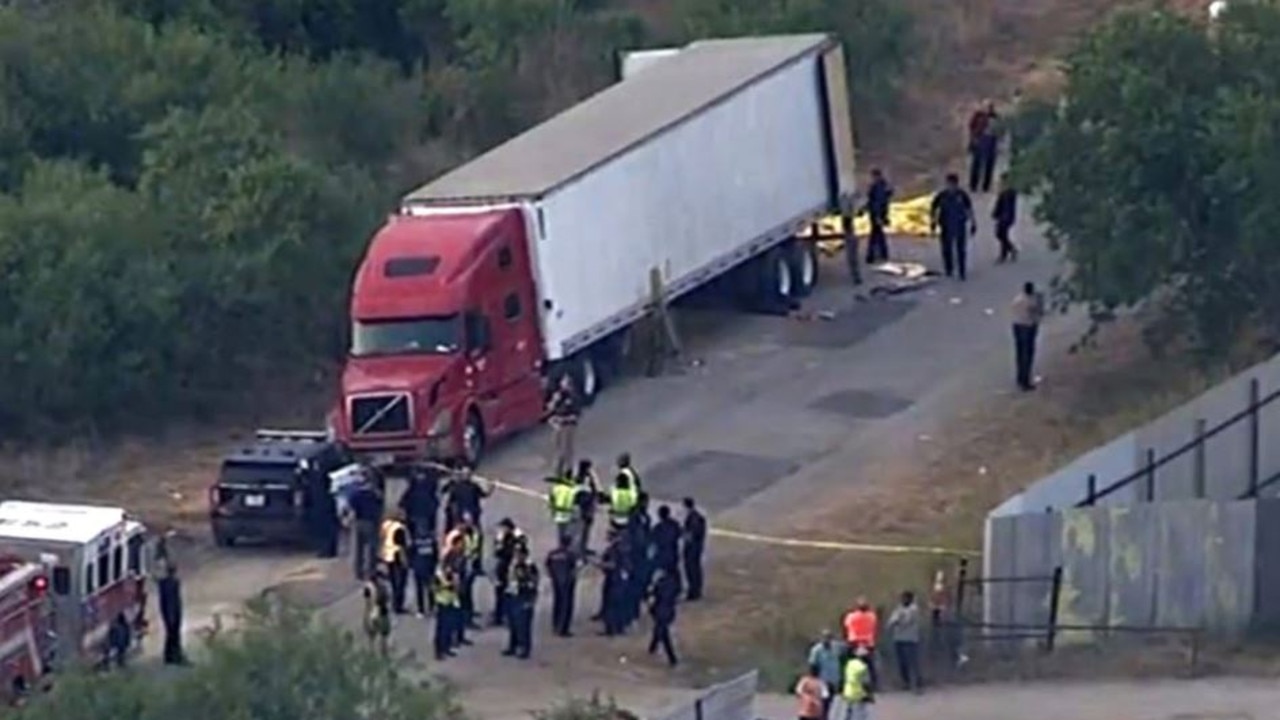 The deceased are believed to all have been undocumented migrants who crossed into the US illegally, according to the Times.
San Antonio Mayor Ron Nirenberg described it a "human tragedy"
"It's tragic. They had families and were likely trying to find a better life. It's nothing short of a horrific, human tragedy," he said.
"We hope that those responsible for putting these people through such inhumane conditions are prosecuted to the fullest extent of the law."
Officers are investigating how the 46 people died. Temperatures in San Antonio reached a high of 103 degrees amid an ongoing heat wave.
The temperature inside a vehicle can reach over 46 degrees when the outside temperature is just 70 degrees, according to the National Highway Traffic Safety Administration.
The death toll was initially reported at 20 people. The new count makes the tragedy one of the deadliest incidents of migrant trafficking in recent years.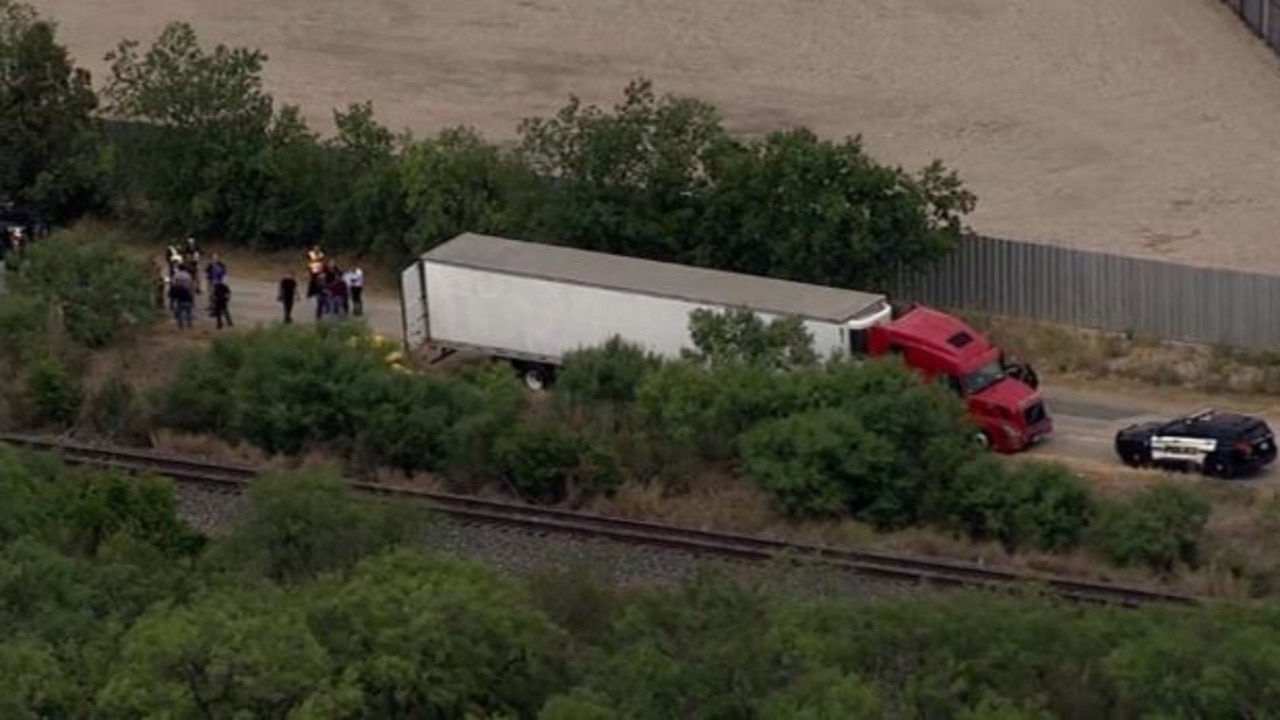 Helicopter footage showed police vehicles, ambulances, and fire trucks on the scene as it appears an investigation is underway.
Footage from near the scene was shared on Twitter by KSAT's Leigh Waldman, who wrote: "In route to a possible human smuggling case off of Quintana Rd on the South/Southeast side."
A follow-up image shared by the reporter showed a San Antonio Fire Department's Mass Casualty Evacuation Ambulance nearby the semi truck.
"We spoke with neighbors in the area," Waldman said in another tweet.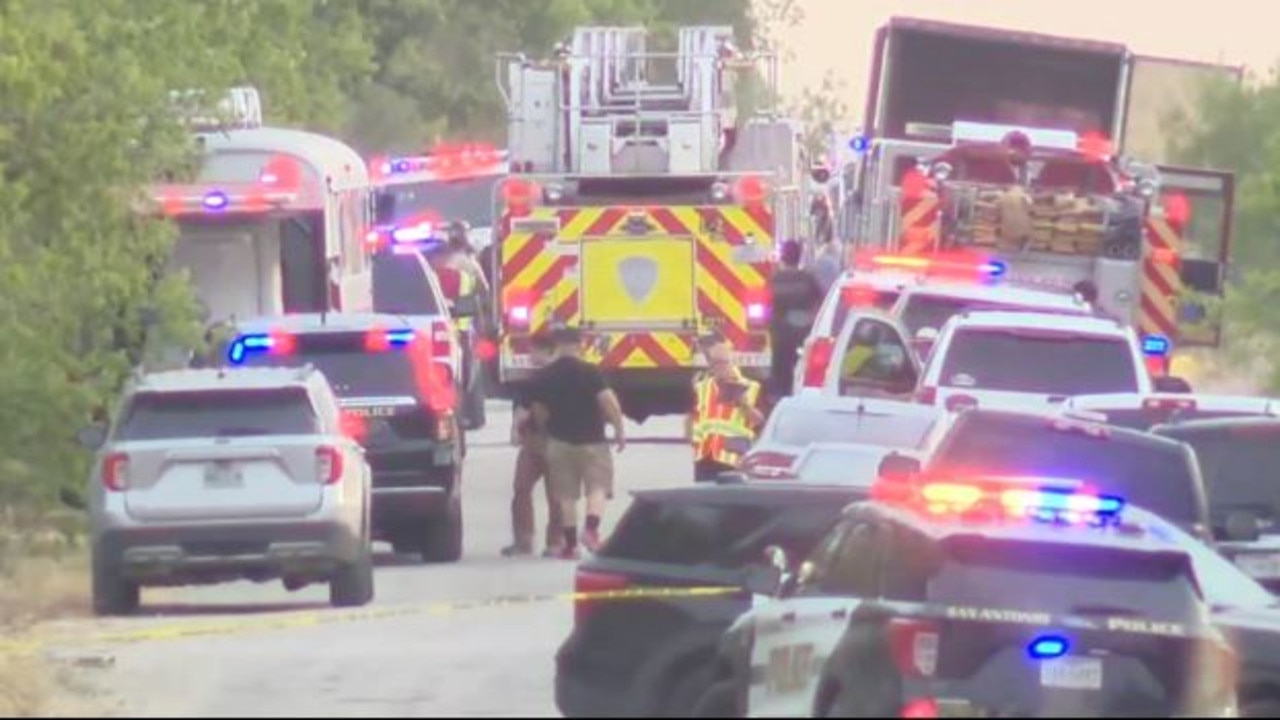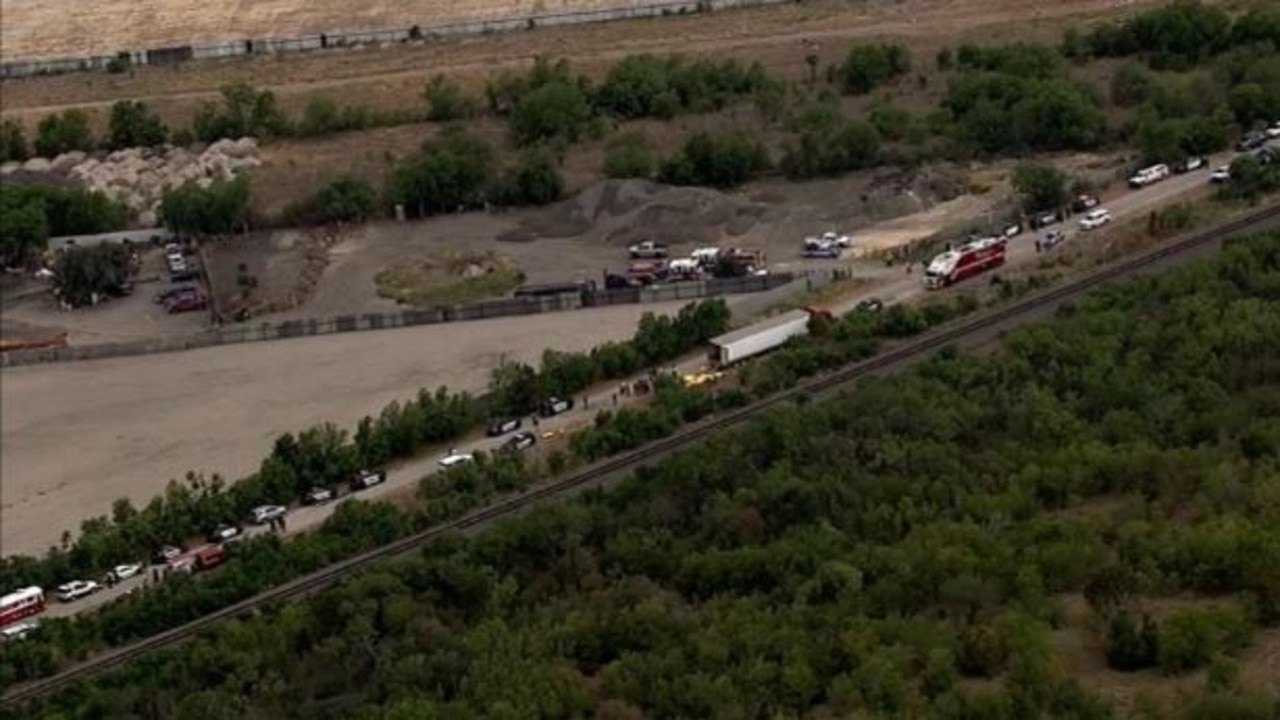 "They're shocked and horrified, telling us that people come here for a better life and to work and this is the reality they're met with."
Border patrol officers arrived at the scene, which was located alongside railroad tracks, at around 8pm on Monday.
KSAT's Patty Santos shared a photo on Twitter of first responders "walking along the railroad tracks with thermal imaging cameras looking for people in the woods nearby."
This article originally appeared on NY Post and was reproduced with permission