EXCLUSIVE: Pornhub tore into an anti-sex trafficking organization after the organization praised Instagram for recently suspending the online pornography giant's account on the popular photo sharing platform.
The National Center on Sexual Exploitation (NCOSE) was among a group advocating for the Meta-owned Instagram to boot Pornhub amid a lawsuit alleging that Pornhub monetized child pornography and violated trafficking laws.
Over the weekend, Instagram suspended Pornhub's account, which had 13.1 million followers and more than 6,200 posts, as first reported by Variety. NCOSE CEO Dawn Hawkins praised the decision in a press release.
A spokesperson for Pornhub blasted NCOSE and maintained that the suspension was temporary, telling Fox News Digital, "Anti-porn crusaders like NCOSE (formerly named Morality in Media) intentionally misled reporters about why Pornhub's Instagram profile was disabled, and actively misled people into believing they were responsible."
LAWSUIT ACCUSING PORNHUB PARENT COMPANY MINDGEEK OF MONETIZING CHILD PORNOGRAPHY CAN MOVE FORWARD, JUDGE RULES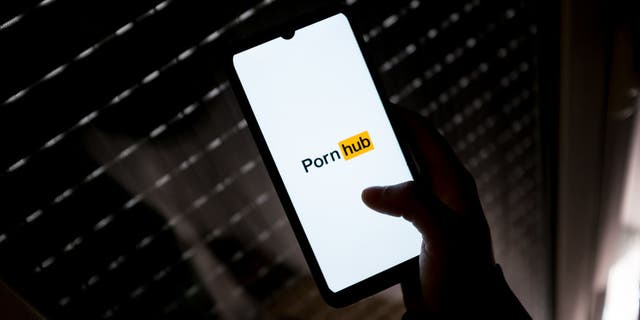 "Instagram does not take business dictation from anti-porn zealots, especially ones with noted histories of propagating false information and extremist policies against sex workers," the Pornhub spokesperson continued.
"In actuality, our account was temporarily disabled, as has happened many times in the past due to Instagram's overly cautious censoring of the adult industry, a fact that thousands of adult performers deal with every day despite not violating any of Instagram's terms of service. We look forward to our account being reactivated, as it always has," the spokesperson added.
The images and videos on Pornhub's Instagram account were not pornographic, though NCOSE claimed they "directly promoted pornography" and encouraged users to begin a career in pornography.
Approximately 33% of Instagram's users are between the ages of 13 and 24, according to Statista, a market and consumer database company.
VISA TO SUSPEND AD PAYMENTS ON MINDGEEK'S PORNHUB AMID CHILD PORNOGRAPHY LAWSUIT
Red More (...)